It's time!
(Cue the horns and confetti!)
We invite you to join the editors of the Art Bead Scene on a series of Art Journeys. This year we will be traversing across the globe seeking intriguing and unusual art to inspire your creations. This year we will have art from United Kingdom, Ukraine, United States, Czech Republic, Japan, Poland, the Netherlands, France and Spain. We will have interesting illustrations, woodcuts, cartoons, sculptures, paintings, architecture and fiber arts.
Are you excited to go on this journey with us? I thought you might like a sneak peek of just SOME of the fantastic art that will inspire us on the yearlong 2020 Art Bead Scene Art Journey.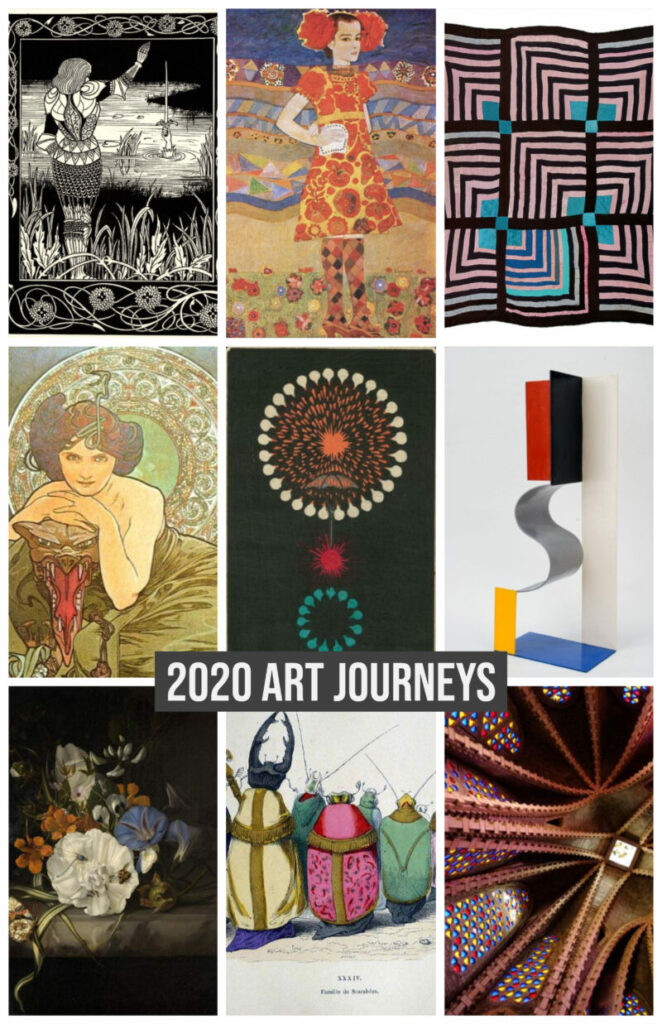 As with last year, we will structure the Art Bead Scene as follows:
Six-Week Challenges: Six weeks is a good amount of time to get your creative juices flowing. We hope this time will allow art bead makers to create more art beads inspired by the challenges, and allow our makers to make even more to participate!
Art Journey Challenges: Each six-week interval is called an Art Journey. Instead of just one piece of art, we are sharing up to five! An Art Journey is meant to be either an oeuvre or collection of an artists' work, or a group of artists on a theme. By having more than one to choose from, we hope there will be even more to encourage you to participate!
NEW! Facebook Album: The galleries on the website were not well utilized and a bit clunky. So we discussed ways to get more engagement and more reach. We decided we would post entries for each Art Journey in albums on the Facebook group Art Bead Scene Lounge. If you haven't been there before, be sure to join us! Find the Art Journey Albums there. We will still be posting in depth posts here on the Art Bead Scene Studio blog, but we hope to do more engagement on the Art Bead Scene Lounge Facebook page.
More Types of Art: Art Bead Scene originally started with the idea of sharing a Master work of art to inspire jewelry and bead making. Part of our renewal is to open our minds to other types of art. Painting, textiles, sculpture and architecture…all have a place here! We need to emphasize that all art provided on the Art Bead Scene is for inspiration and education only. No art may be downloaded or replicated in your art. Please bear that in mind. 
Say Hello to Our Contributing Editors: We are delighted that our editors are all back for another year. Join Heather Powers, Erin Prais-Hintz, Sarajo Wentling, Loralee Kolton Anne Potter, Susan LeGuyader and Terri DelSignore for quality content inspiring your art journey. We also anticipate that we might have some guest writers throughout the year. Stay tuned for that!
Prizes: Everyone loves the chance to win, so we are continuing to offer our prizes. Each time you enter the Art Journey challenge will be a ticket to win. At the end of each Art Journey we will select a random winner who will get an art bead prize that will be inspiration for the NEXT Art Journey from one of our Editors. We hope this will encourage more participation along the way. At the end of our year, we will award a GRAND PRIZE package, with each entry over the year as your ticket in. So the more times you enter the challenges over the year, the more chances to win!
Speaking of GRAND PRIZE… we realize we never gave away the end of the year prize! I put every single entry into a spreadsheet then used the Random number generator to select a winner. So without further ado………………..
CONGRATULATIONS to ANN SCHROEDER of BEAD LOVE!
Please send an email with your contact information to enjoytheday@tesoritrovati.com and the prizes below will be on the way.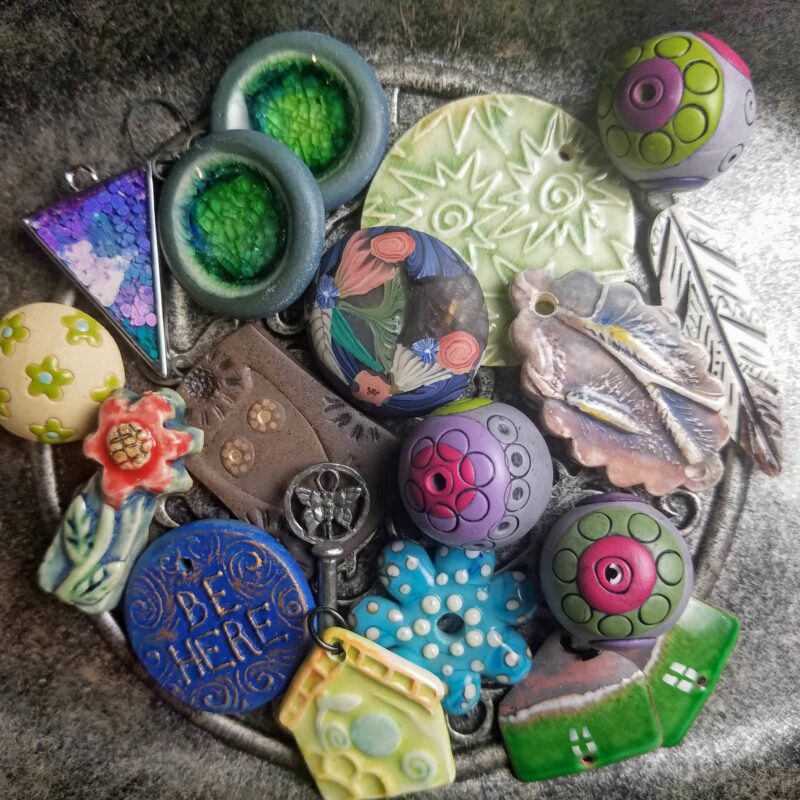 We hope that you you will be inspired to join us on the 2020 Art Journeys. Be sure to come back tomorrow and Erin will have a Launch Pad for Art Journey #1!