I love to work with leather! My husband is a hunter and together we learned the process of tanning deer hide. Although it sure is not a quick quick process, I found it very rewarding and interesting!
Here are some earrings I made using leather and lampwork headpins.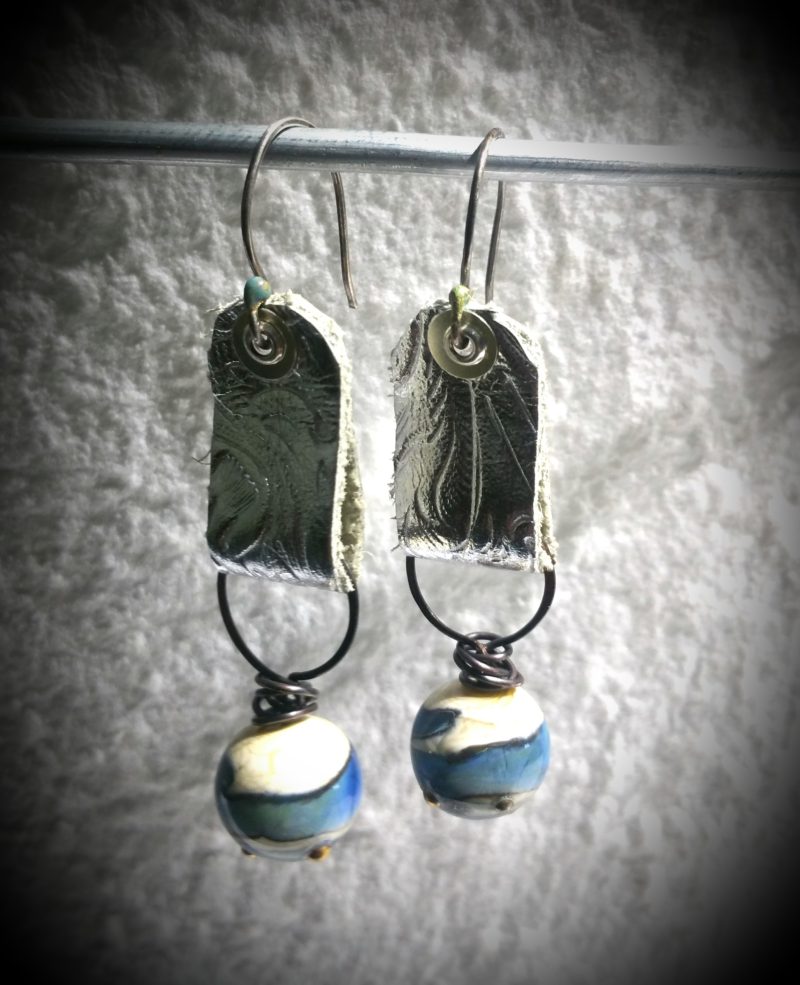 Leather is very popular right now and showing up in so many styles and colors!! I have fun drooling over all the colors available lately.  Below are just a few of the colors in an Etsy shop I have purchased from (Etsy Shop).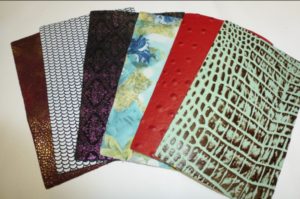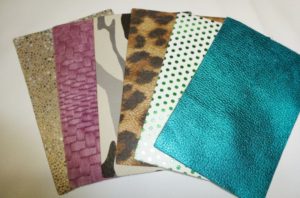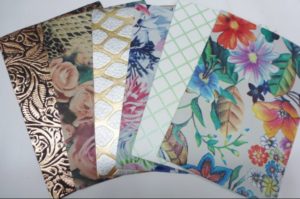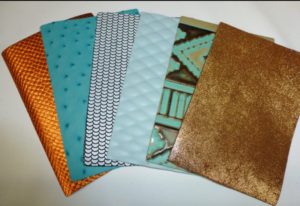 Alligator skin, floral patterns, metallic, OH MY!!
The earring I made were a gift for someone who likes shiny things, so I used metallic silver leather in my earrings!
What you need:
thin leather in any color or style
Headpins with 4" minimum wire (less wire will work with thinner cut leather) The ones I used were made by Karin Hruza from Bead Fairy.
small leather eyelets with small washers
ear hooks (mine are sterling silver enamel ball tipped)
leather tools like – leather hole punch and riveting tools
Hammer and steel block
Start by cutting some thin strips of leather (I used leather scissors but sharp regular scissors will work). I cut it about half inch wide and about 2 and half inch long (no exact science here – you can go wider or longer depending on preference)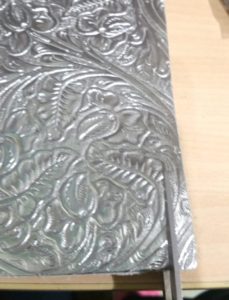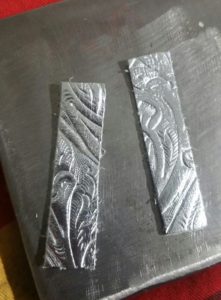 Then you need to fold the leather over and punch holes in the leather with a leather punch.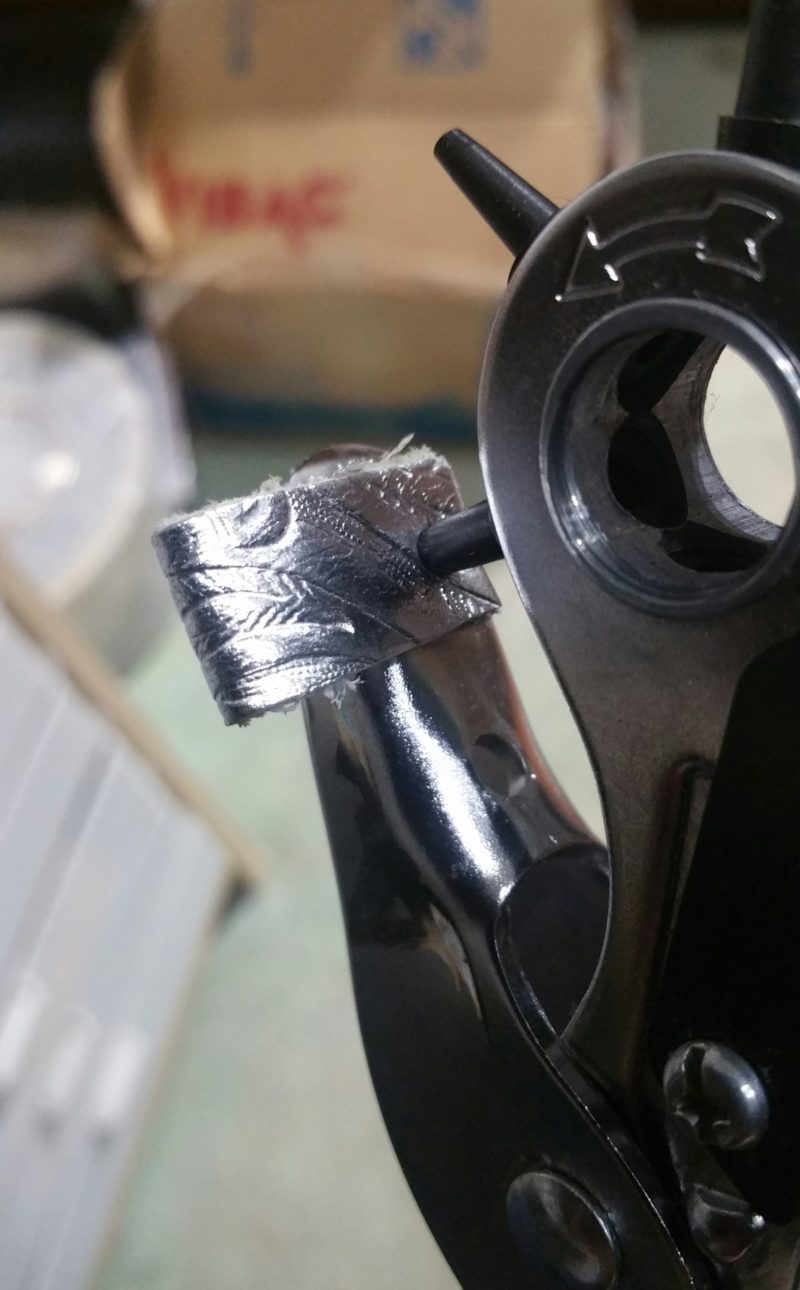 Then you need to add the eyelets. If you are not sure how this is done you can search utube or watch this video for better instruction I can give.  You will end up with components like this to use for your earrings: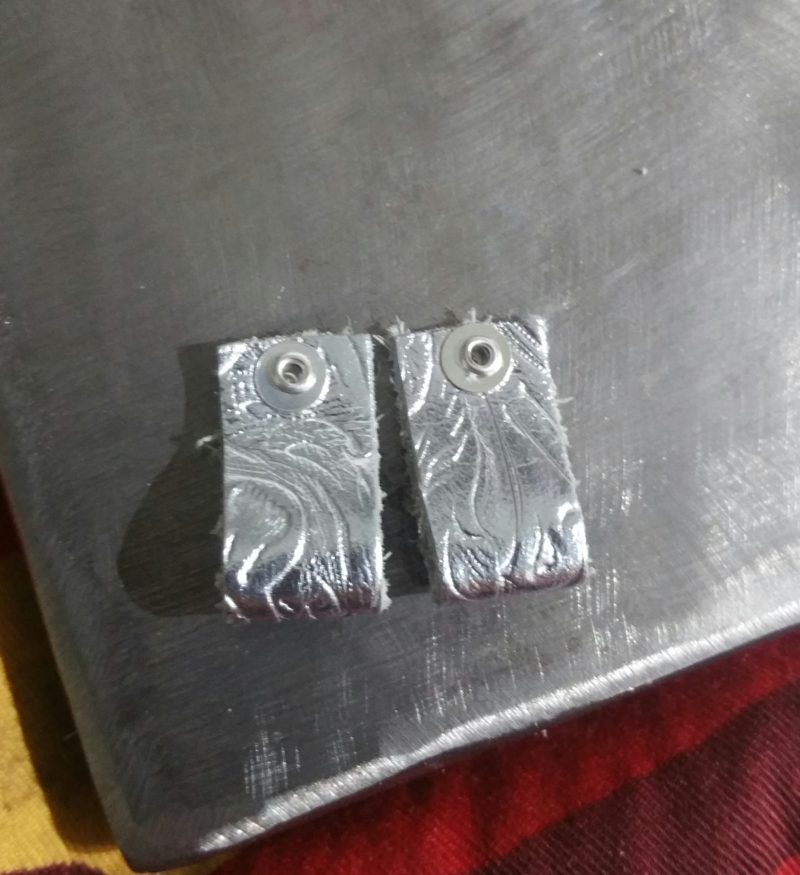 I trimmed the corners because I like the look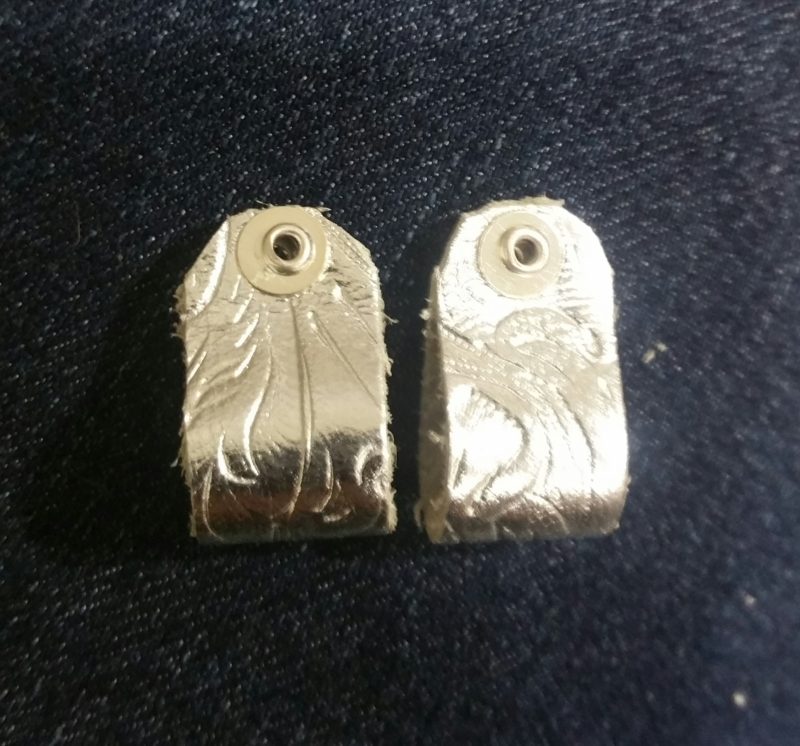 Then onto the headpins. The wire was copper so I gave it a brush of some liquid patina to create the look I was after.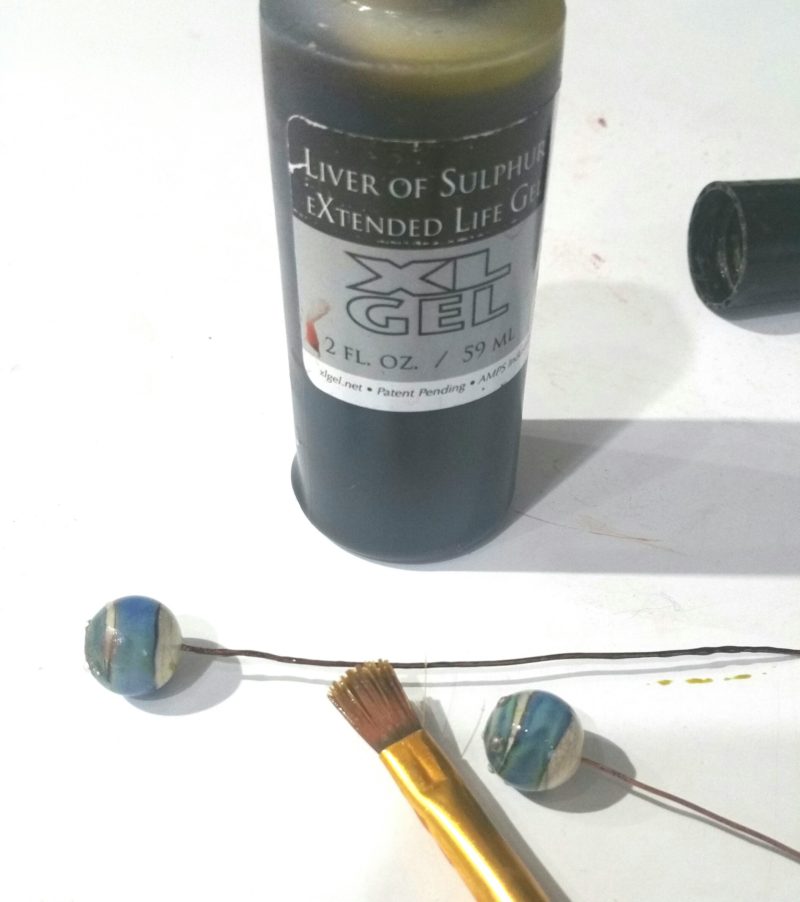 Then give the wire a 90 degree bend.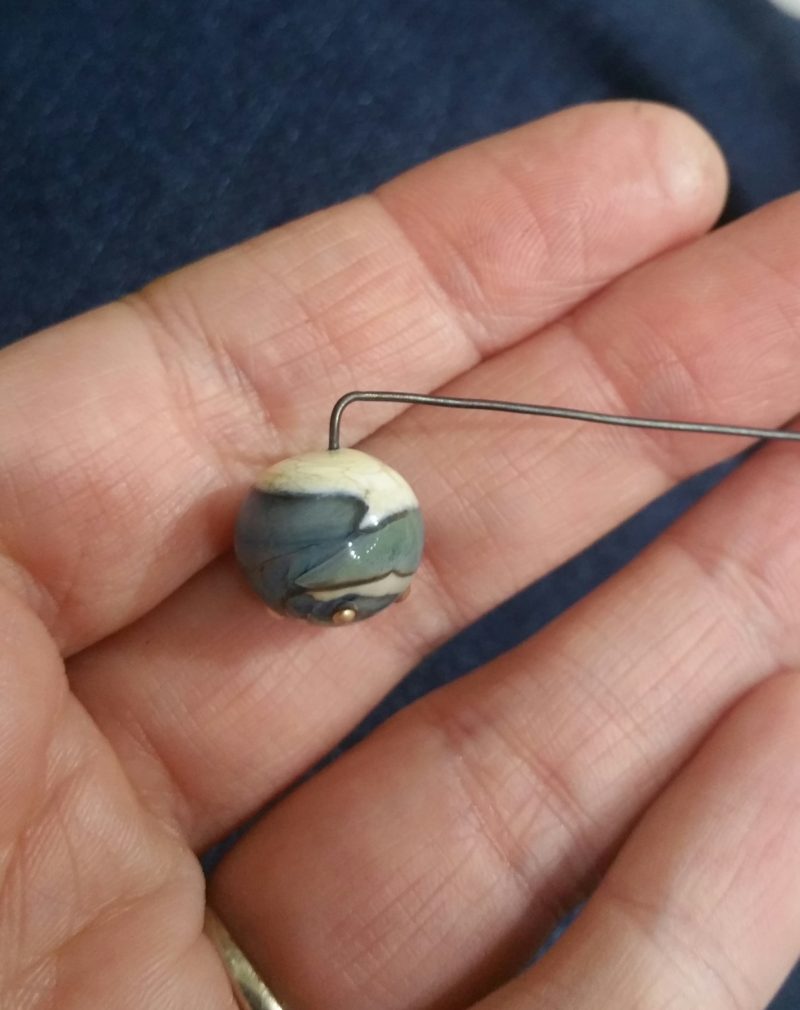 I happen to have some wonderful large round pliers that that easily create perfect circles but you could use anything round like a dowel. (sorry for the fuzzy pic on right)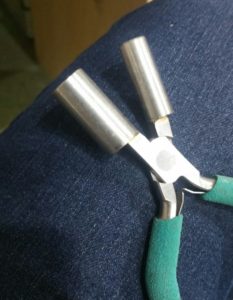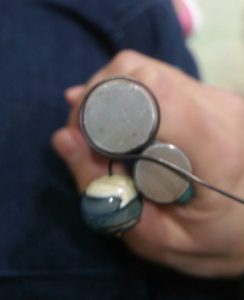 After you have your circle,  before you wire wrap the end, flatten and work harden the circle with your hammer.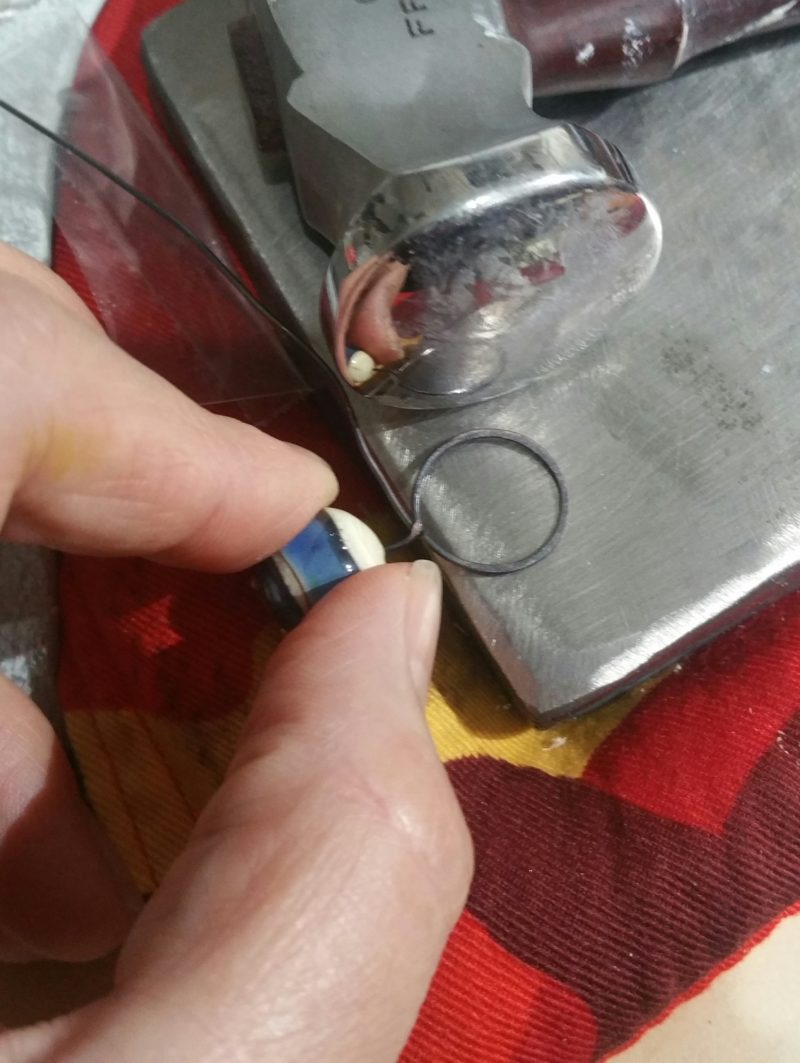 Then slide the wire through the leather and finish by wire wrapping.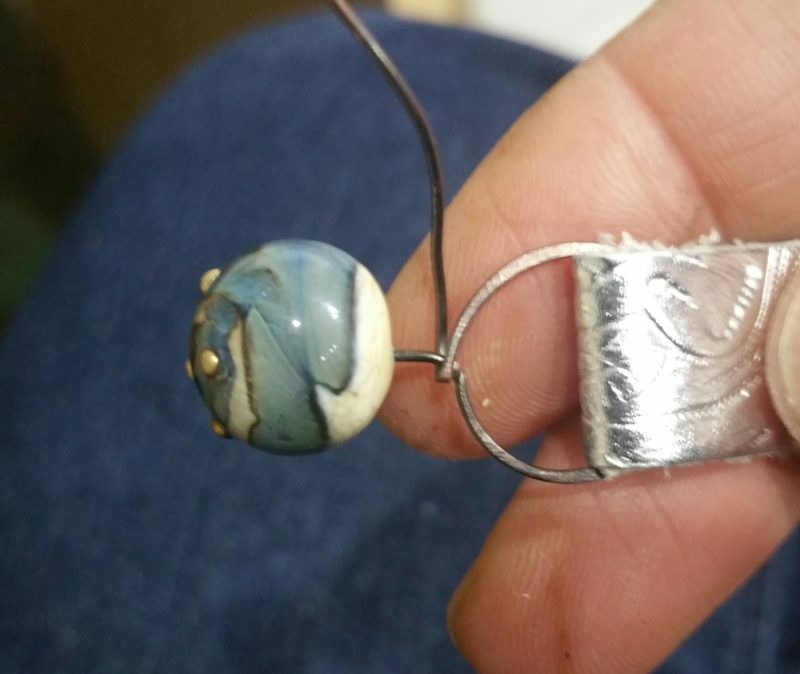 Then just add your ear hooks and you are done! I am going to make some rustic style ones next with some distressed leather and ceramic headpins for a different look!
Take care and wishing you inspiration in everyday!
Terri
artisticaos