Thank you to all our readers who participated in this month's challenge. It's so nice to see you using our website gallery! If you haven't signed up for your free account, click here.
Now on to our winners! This month our two winners were randomly selected from all the jewelry entries.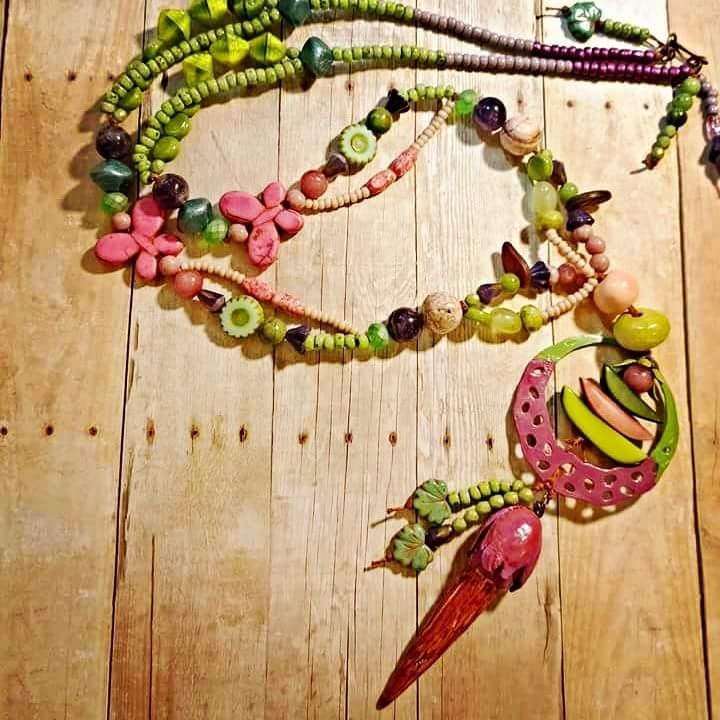 Our first winning entry is from Julie Leakes of Earth and Rust Design.  Julie used PMC beads she made, ceramic beads she also made, plus other assorted beads.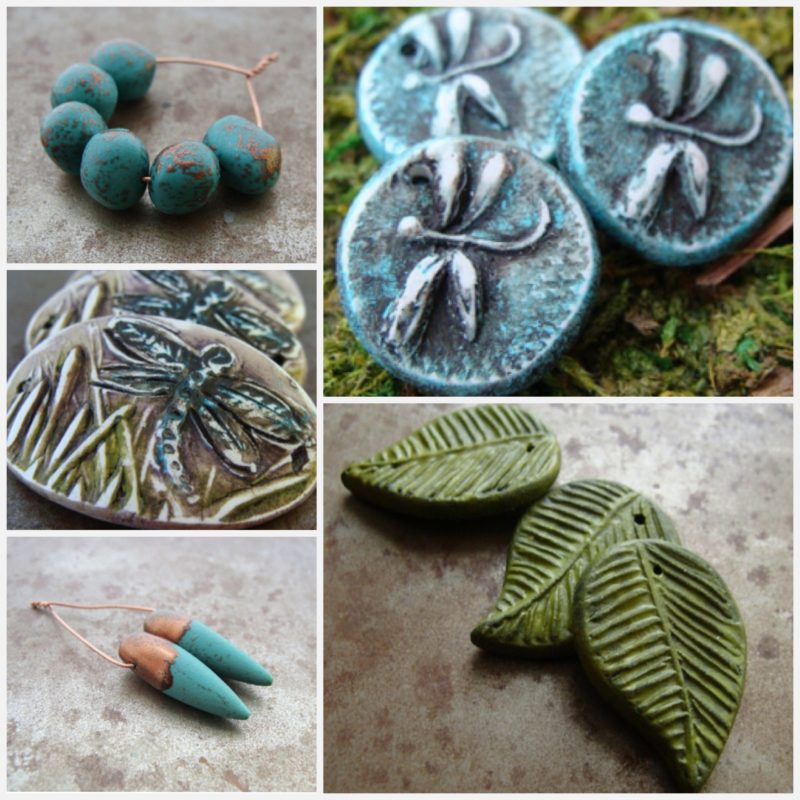 Julie has won a $50 gift certificate to Humblebeads.com. Who doesn't love a bead shopping spree? Pictured above are some of the items in my shop that fit this month's challenge, but the winner can pick out anything available at Humblebeads.com including beads, art prints, and classes.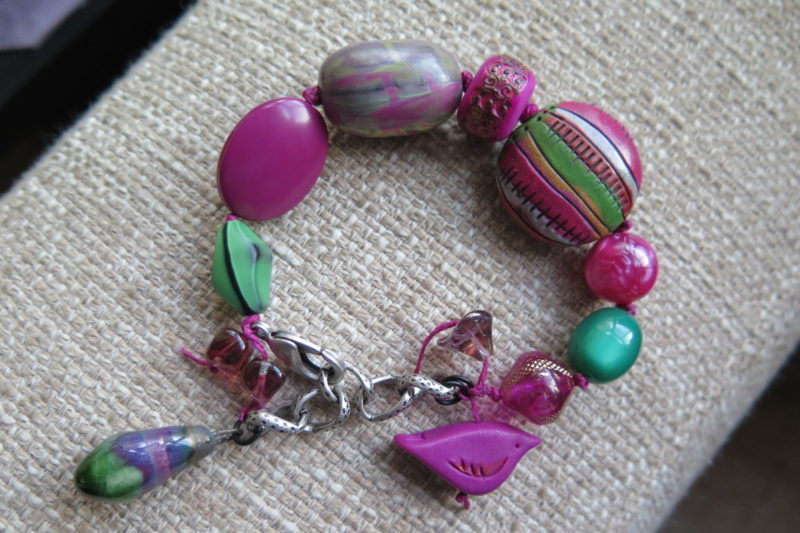 Our second winner is Michelle McEnroe of McEnroe Moments. Michelle created her bracelet using art beads designed by Humble Beads (clay bird), Scorched Earth on Etsy (ceramic drop), and polymer clay beads by Artybecca and gracefulwillowbeads. Michelle's jewelry can be found on Etsy at http://www.etsy.com/shop/McEnroeMoments.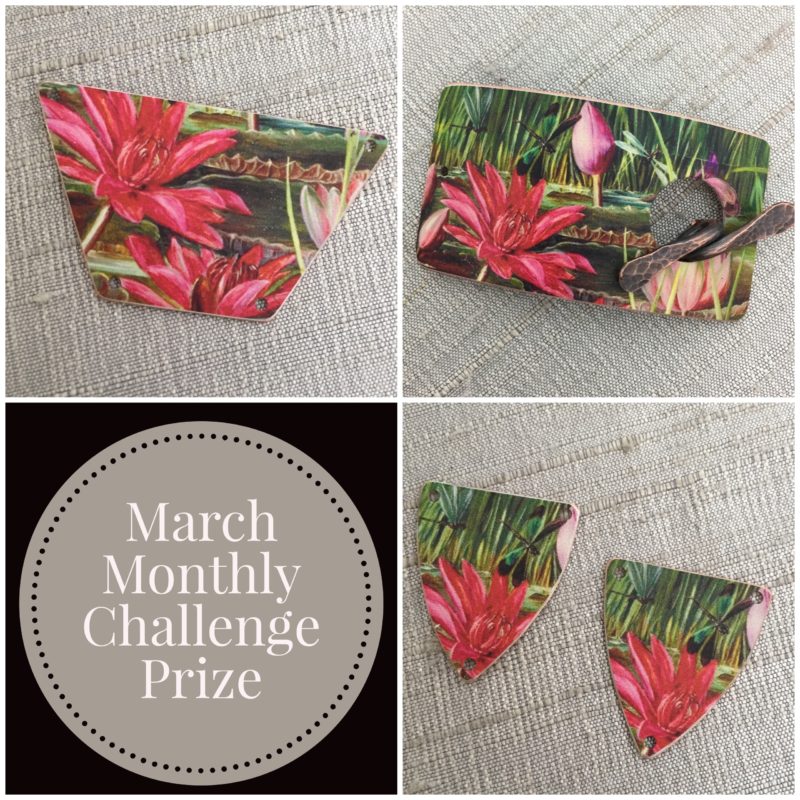 Rachel is the lucky winner of this set of "Faux Tin" pieces with the art work from Marianne North! These are copper metal components with images on them. Included in this prize is a bracelet toggle clasp, pendant and earring charms with a value of $65!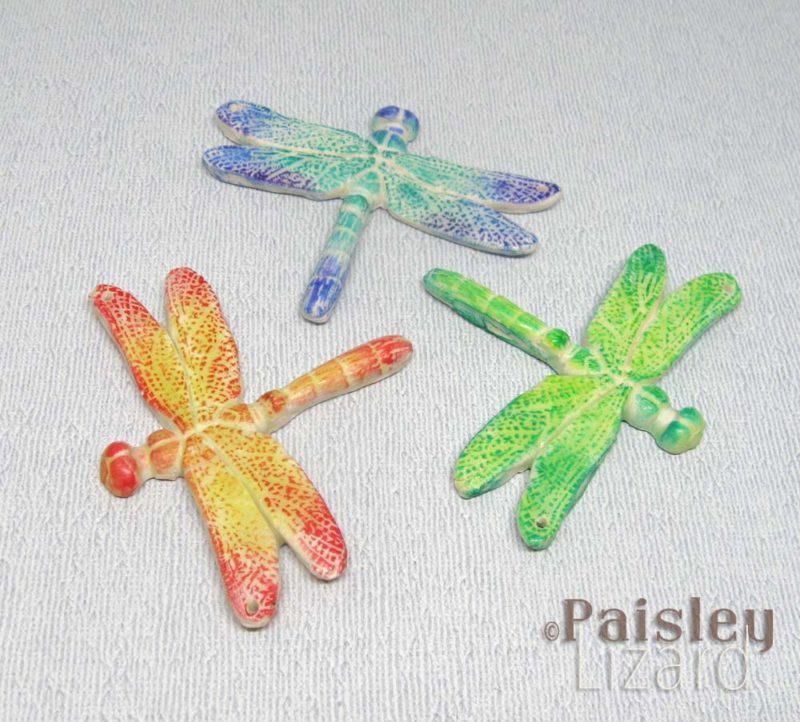 Our Winner from the Bead Entries of the Monthly Challenge is Tammy Adams from Paisley Lizard! She has won a Month of Advertising here on Art Bead Scene. Please e-mail an image and link for your ad.
**Bead/Component and Jewelry entries are all entered in the gallery. We are no longer using Pinterest for submissions.**
Winners, Please email tari@claybuttons.com with your contact info.
View all our entries in the March Challenge Gallery here. Click on the 'read more' to read about the entries, visit the blogs of our designers, leave comments and heart your favorite entries.