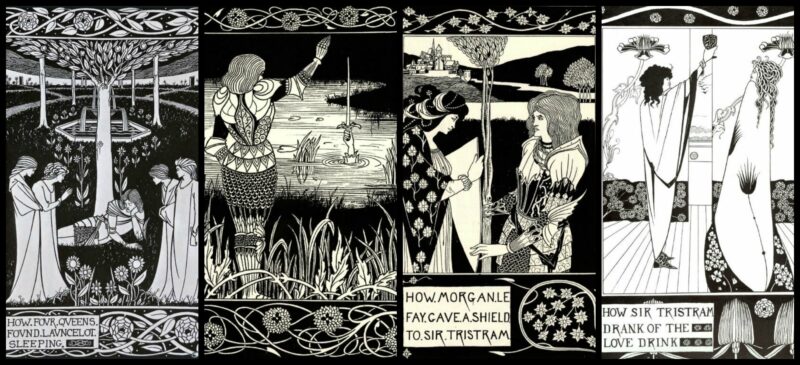 ---
Happy Monday! As you're reading this I'm off enjoying a much needed vacation in Disney World. I was under a bit of a time crunch so this Journey's installment of art bead inspiration is slightly abbreviated. I hope you will all forgive me!!
True confession, I really consider myself a color girl. In some ways that's hilarious because for many years my self imposed "uniform" was mostly shades of heather grey and black. Seriously, I should have been a New Yorker except for, well, New York. (Sorry, not a big city girl at all!!) Anyway, what I'm getting at is that this first Art Journey of the year that's all in black and white turns things on their head for me. Now, certainly you don't have to be limited to black and white motifs… there's plenty of other directions you may be inspired to go… especially the art nouveau aspects of Aubrey Beardsley. For me, I wanted to challenge myself to think in black and white, so that's where my art bead picks are focused this time.
---
Before we dive into the beads, here's my standard caveat: This isn't in any way meant to be exhaustive or a shopping list… I realize that some of these makers are outside of the U.S. and that it's always possible that not all my picks will still be available by the time you see this post. That being said, I'm providing a link to each artist's shop in the photo captions for you.
---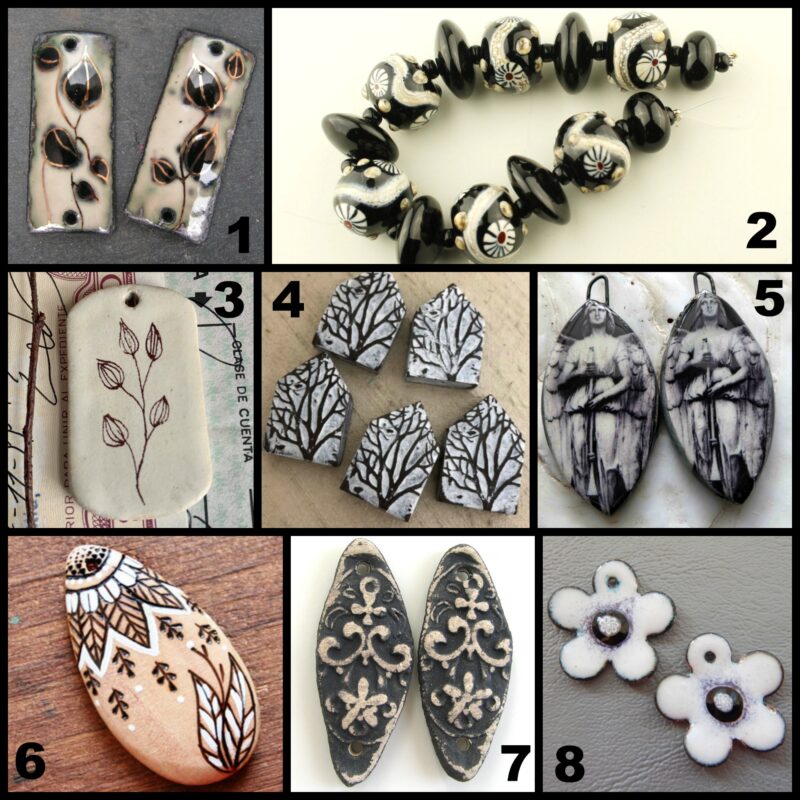 ---
Of course I also want to share with you some of the goodies that I had in my own personal bead stash. Hopefully some of these will be working themselves into new designs for my next post!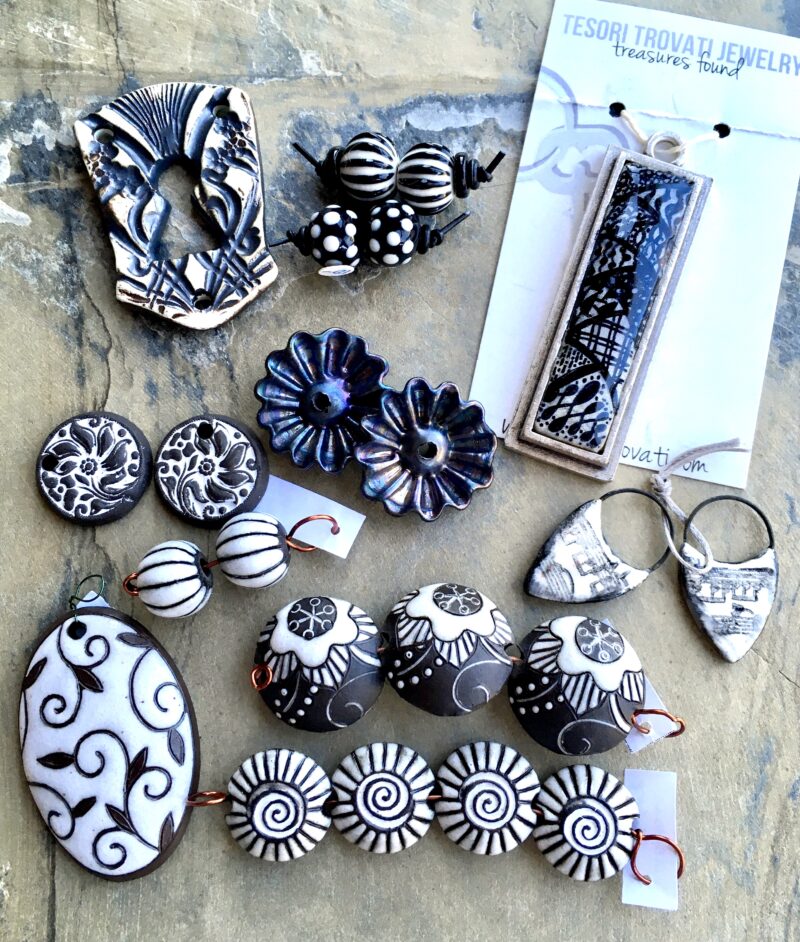 ---
Thanks for stopping by to get some art bead inspiration! Here's to tons of happy creating as we head through a whole new year of Art Journeys! I hope that I've given you some ideas to get you going for our first Journey of the year… Go to our Art Bead Scene Lounge Facebook Group to submit your creations for this Art Journey HERE. Remember, you can enter as often as you like… the only rule is that you have to use at least one art bead or component.
---
Sarajo Wentling, Your Monday Muse