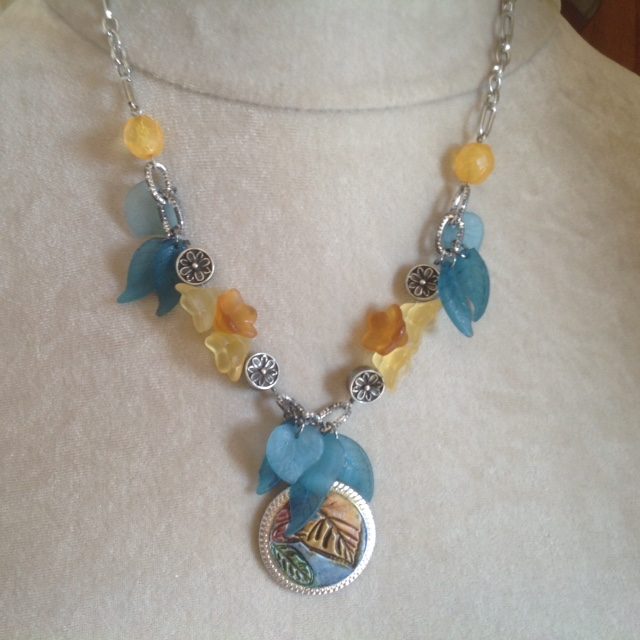 I love the softness of the falling leaves/petals in this design. They are punctuated by the pops of the buttery yellow and the texture of the tiny silver flower beads, which I especially love. The pendant works well with these elements and reinforces the garden palette. Such a pretty melange of colors and textures!
+
We are now using Pinterest!
Pretty please make sure that you post a link in your Pinterest description
so that I have someplace to attribute the picture!
And don't forget to tell us about those art beads – providing links to bead makers is appreciated!
Deadline June 28th to get your pictures posted to the Pinterest boards for the creation of the Monthly Challenge Recap post for June 30th.
TIP: If you upload your photo rather than pin it from your blog or shop, edit the pin (the little pencil button) and add your link as the source. Save your edits. This will allow us to click directly on your photo and go to your blog or shop to read more about your entry. If you don't, I might not be able to access the photo to share it.