Need a quick and easy last minute teacher gift? I have been making a bunch of these lately!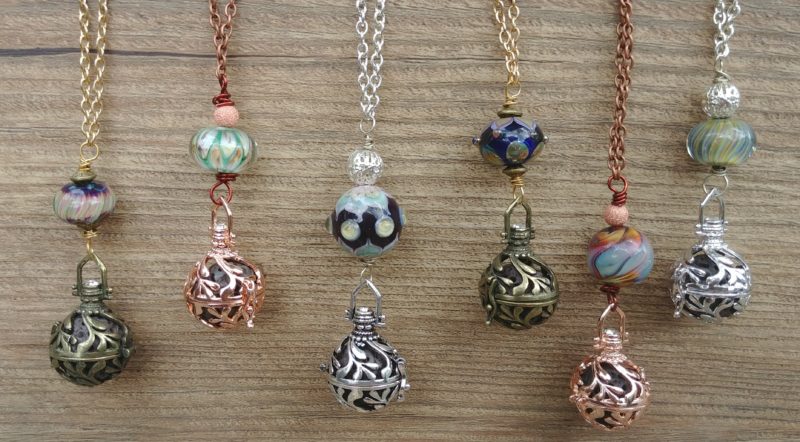 I love these diffuser lockets! They look awesome…..AND they have little latches that open up so you can add essential oils to your diffuser. I have adored all kinds of lockets since I was a child, so these were made for me to play with!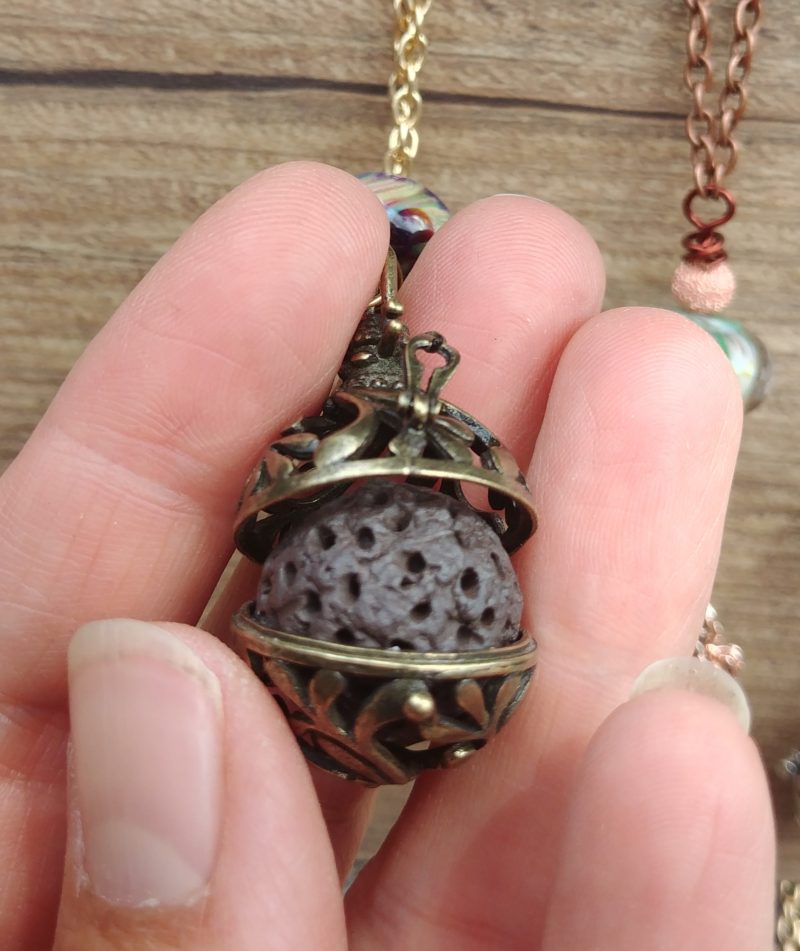 The diffuser, being either a porous clay, or lava bead! I used clay beads that I made.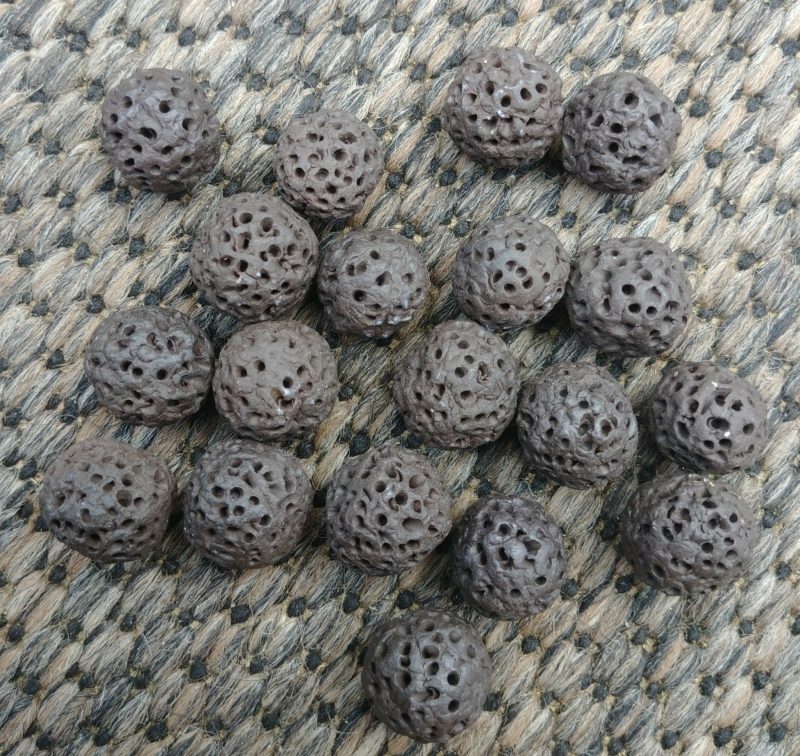 Lima Bead has a whole selection of lava beads in many sizes and colors! (See photo below)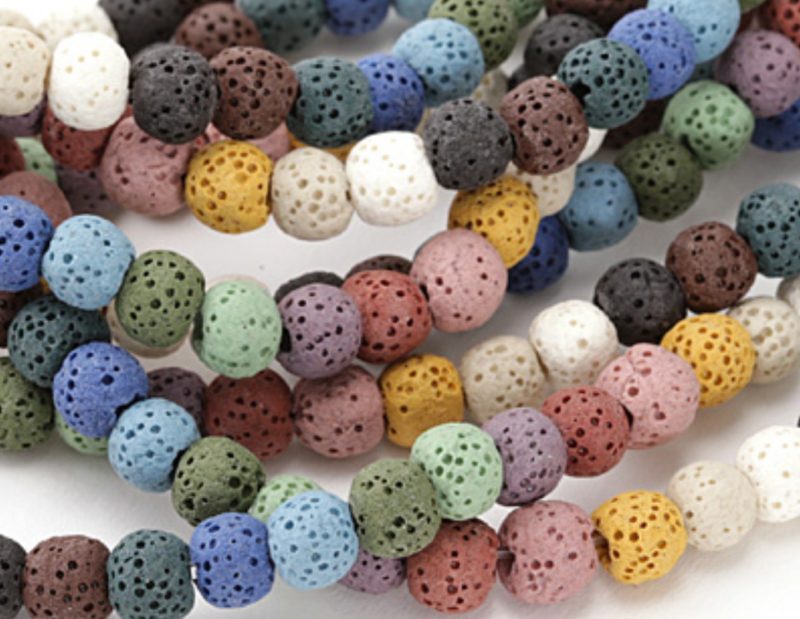 Lima Bead also carries some great varieties of  difuser lockets folders! (photo below)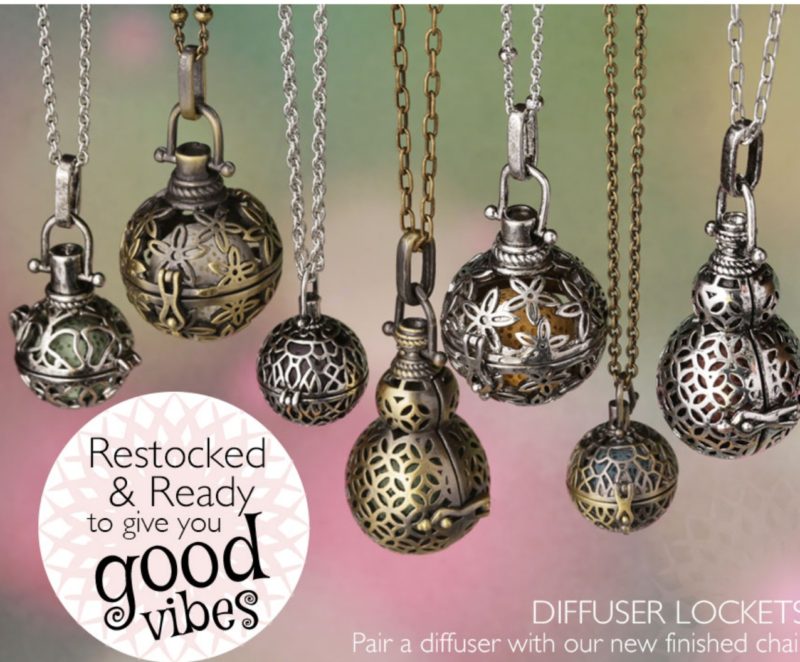 Once you have you have your diffuser bead and locket, all you need is chain and an art bead, and you will have a really simple, fast, pretty, and useful gift idea! I used glass art beads made by BEX BEADS.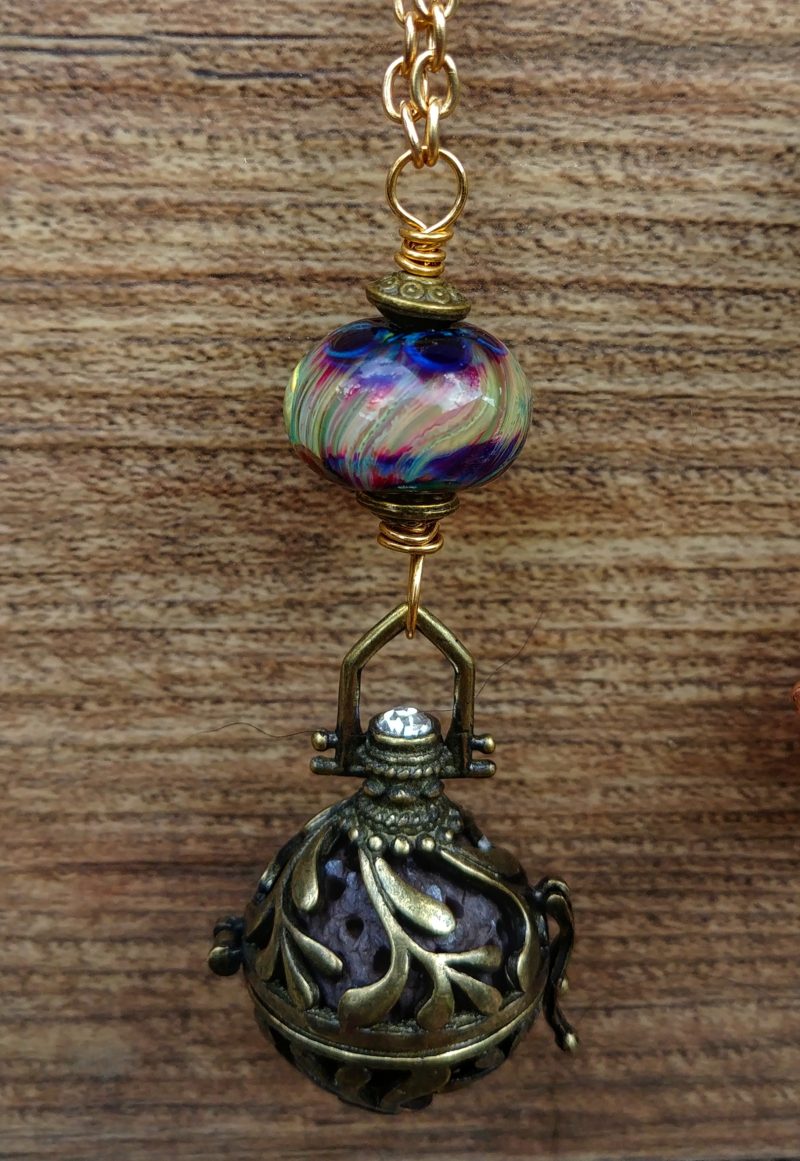 With the popularity of essential oils, these are sure to be well received!
Wishing you inspiration in everyday!
Terri
artisticaos