Our Wonderful sponsors for the
September Challenge
.
We will have 2 Lucky Winners this Month!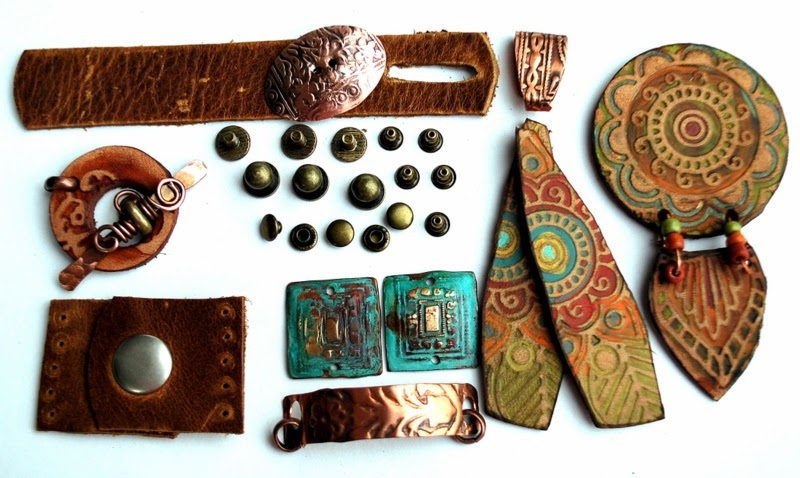 Melinda Orr of
Bandana Girl
creates beautiful and wildly wonderful metal and tooled leather components.
Melinda has reinvented/added layers to herself over the years starting out owning a Floral/Gift/Jewelry store. She is self taught, how great is that?
Who wouldn't want to win this great stash of goodies!
Melinda is donating everything shown above worth $65.
: : :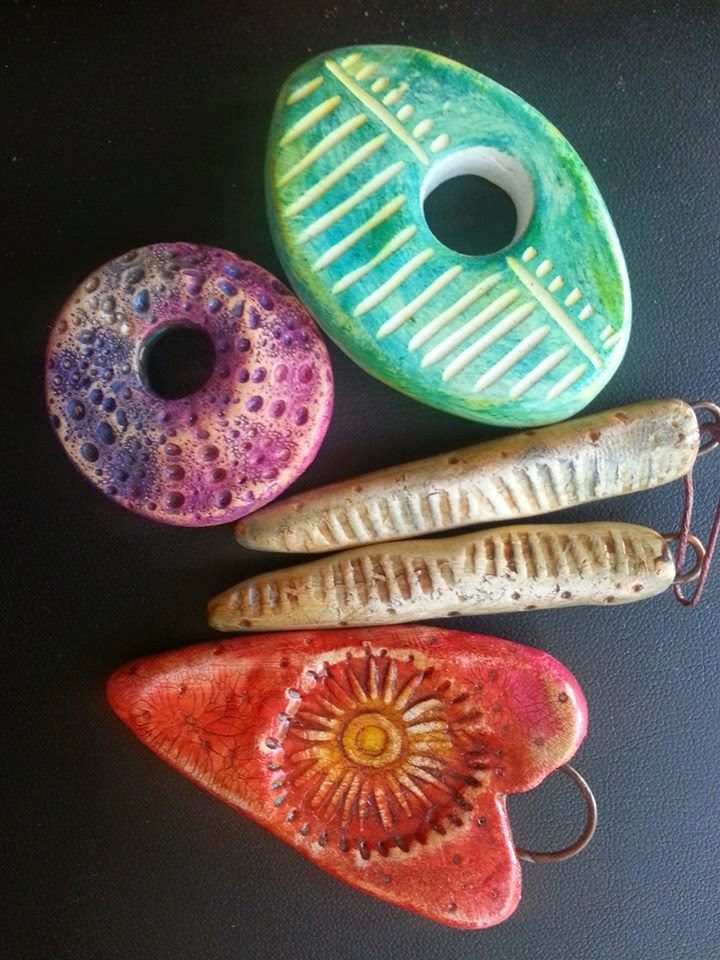 Staci Lois of
Staci Louise Originals
creates polymer clay beads and components along with components made from bronze copper and silver. She makes beautiful jewelry using her own beads and components.
Staci won First AND Second Place in the Polymer Clay category of Bead Dreams Competition at the Bead and Button Show. Yes, she is a Rock Star in our art bead world!
Staci is donating over $50 in beads and components.
Submit photos
of your wonderful creations using one or more Art Beads.
The White Rose and the Red Rose by Margaret Macdonald has with many different elements that can be used for inspiration: Texture, textiles, female form, roses, shells, swooping lines, pinks, reds, blue and neutral colors.
We can't wait to see where your creativity takes you with the art for this months challenge!
Please remember to put SEP ABS in the title or tag of your submission(s).
Provide us with the artist of the Art Beads used and we always love to know all the materials you used.
***Art Beads MUST be used in your entry.***