Welcome to Inside the Studio!
Each week one of our contributors gives you a sneak peek into their studio, creative process or inspirations. We ask a related question of our readers and hope you'll leave comments! As an incentive we offer a free prize each week to bribe you to use that keyboard. The following week we choose a random winner.
You have won a Tube Riveted Polymer Clay Bead from
Mary Harding
.
Please send Mary an
e-mail
with your information.
________________________________________________________________________________
Happy Friday!
My last Inside the Studio I shared my process of how I make buttons. This time I thought I would share the glazing process.
I received an order for 200 buttons to go on a fall line of clothing. I have been making buttons for several years for this client and she is one of my favorite to work with. She herself is an artist and understands the time involved.
You get excited, YAY an order! Then it settles in that you you have to produce that order. I had to remake molds for 2 of the designs to make them smaller for her 1.25″ max button hole size. The one above had already been done for one of her previous orders. That itself is interesting to shrink a design and I was bored with the flat designs so I went dimensional. Yes, as artists we get bored easily.
First color applied which is a wipe on wipe off technique used so you get an outline of the design. You then glaze inside the line. One instance you don't color outside the lines.
Underglaze in progress. There will be three different background colors for this particular order. She gave me the color palette to be used for her fall line of clothing.
The magnifying glass my husband bought for me at an auction. Having one this large is definitely worth it. You can stick your whole face in it! Late at night I have caught myself doing that from being so tired. No more squinting as I glaze!
Underglaze is complete! Time for the clear coat.
Clear overglaze is applied. Button holes are cleaned out and the backs are wiped clean of any glaze. The buttons with stick to the kiln shelf is there is any glaze on the backside.
My baby kiln (Aim 88) is loaded and ready to be fired. Slowly take the temperature up. Bubbles and pitting in your glaze is not something you want to see.
Opening the kiln is like Christmas! A surprize every time.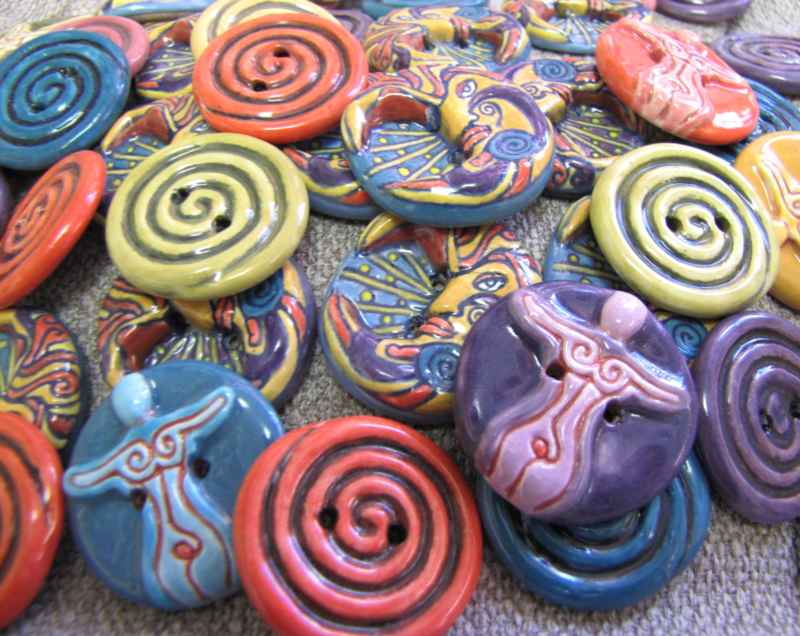 Some of the other buttons that were with the order. There were 5 designs total.
If you would like to order any that look different from the website just mention you saw it here. I need a total redesign on my website. I just haven't taught myself InDesign yet.
*Remember any button can be a pendant or jewelry component.*

My Question is:
What is your labor of love?
Leave your answer to the question in the comments
Have a great day!!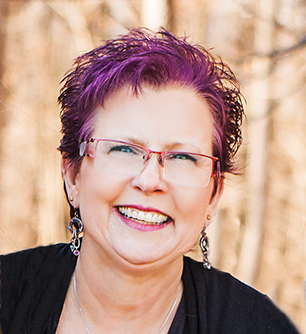 Feeling Sassy as usual!
Tari Sasser