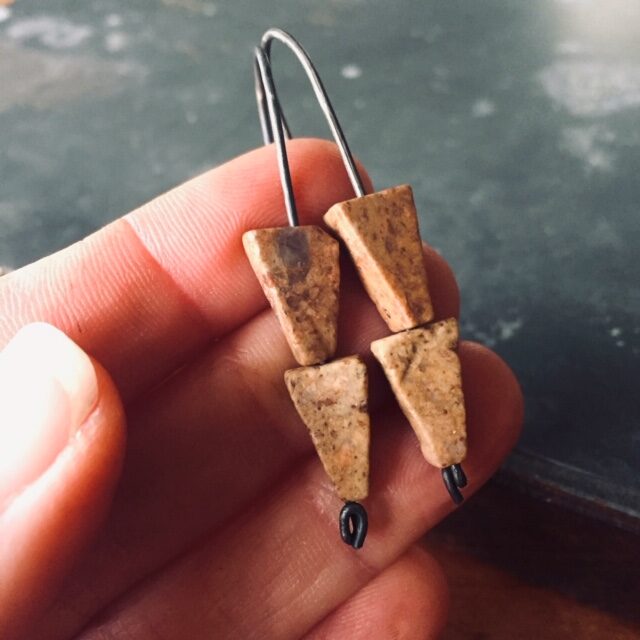 With an accomplished pianist and organist for a mother, I was doomed to take piano lessons as a child. From one of the best teacher in the Chicago area, (which meant hours and hours of practicing, of course). She was top-notch and demanding and I hated every second. Especially the recitals every May. Those were horrible: battling butterflies in my stomach, pleasing people and meeting expectations, then fidgeting through the older kids' concertos that seemed absolutely endless at the time.
But the recitals were set in the River Forest Womens' Club. A stately Frank Lloyd Wright building, hugged sweetly by Japanese maples. So the worst day of my year took place in a stunning setting, at least.
Exploring Wright's Taliesin years later, I felt the warmth of nostalgia as I stepped into the main room of the house. The smell, the warm, filtered lighting, the creak of the wood floors: all the same as my childhood recitals. I don't think I know why it is, but Frank Lloyd Wright had an artistic hand in designing structures that just felt good to be in. His design is a gift.
While Wright has a signature take on color, design and composition, I chose to focus on Wright's brand of composition for this challenge. Namely, his use of lines and linear arrangements. How elegantly pared-down to make a Tree of Life with just vertical lines and slicing angles! As a nod to this pleasing simplicity, I designed pieces of beads lined up in a row.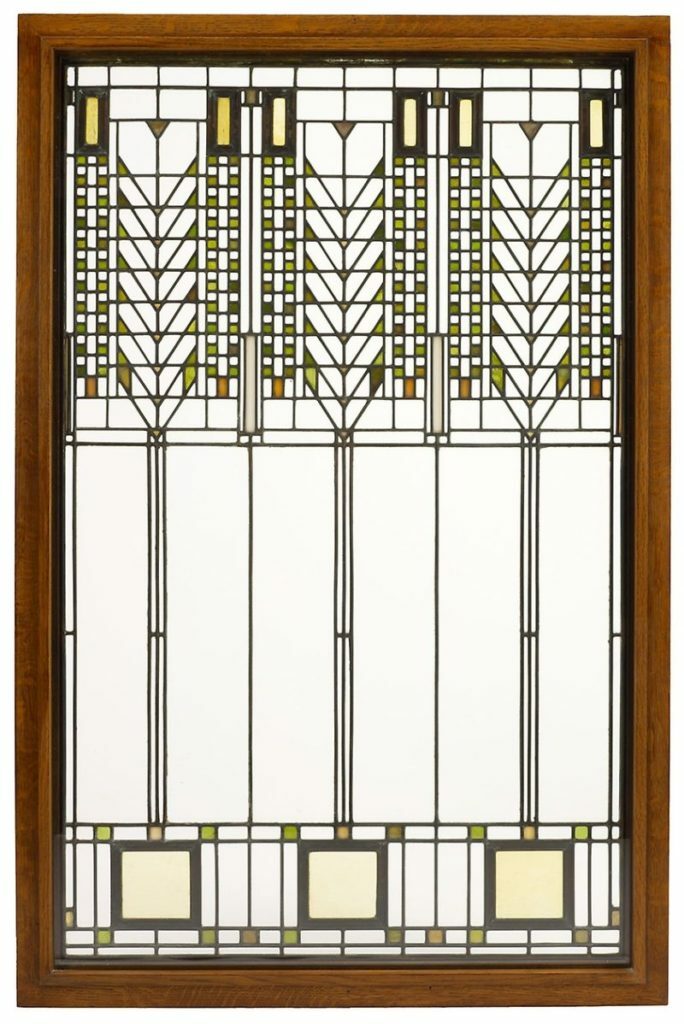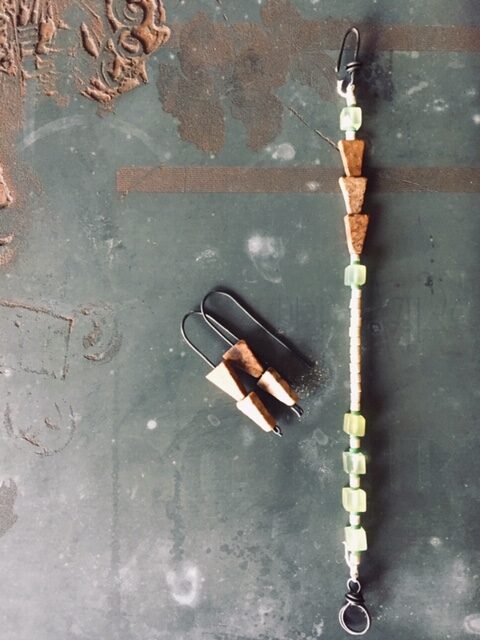 A very literal take on the Wright's Tree of Life window: I simply knocked-off the design with beads for this bracelet. Bone heishi (beadparadise), jasper trapezoids and peace jade cubes render a similar look to Wright's graphic design.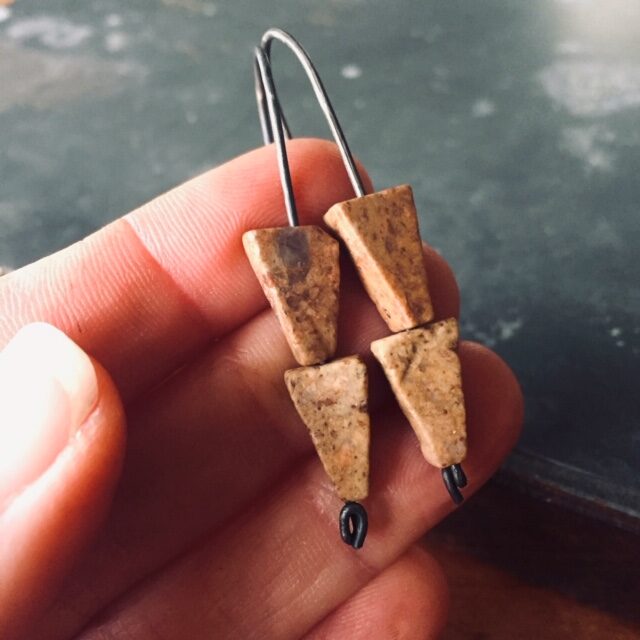 To make these earrings, I used 19 gauge black annealed wire from the hardware store. A sloppy loop at the bottom acts as a stopper, and a bend over a pencil gives a simple elongated ear wire. Hammer your wire to strengthen it, and keep the earring's shape, and finish by sloughing off an metal burs and sharp edges with a cup bur.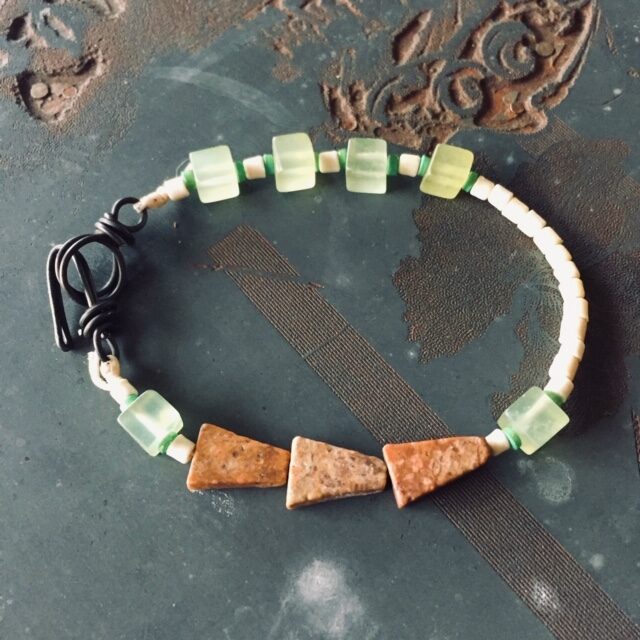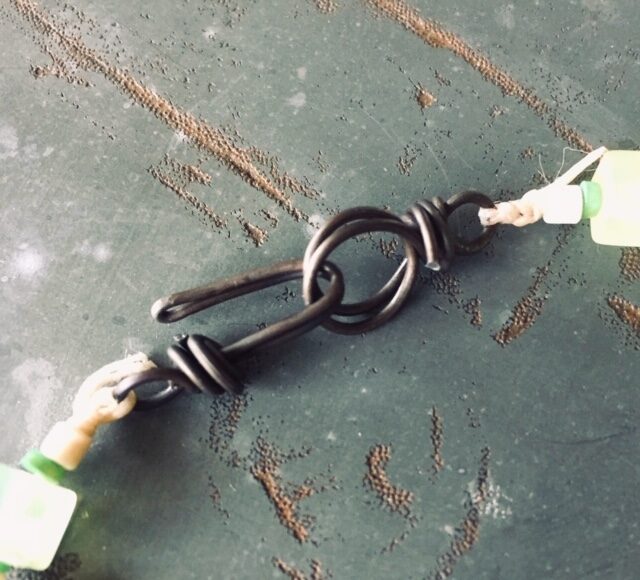 A close up of the handmade clasp. I used blacked wire for this set because I liked how it gave a small tribute to the leading in Wright's stained glass work. He employs functional leading as a design element by using it to draw bold lines through the work.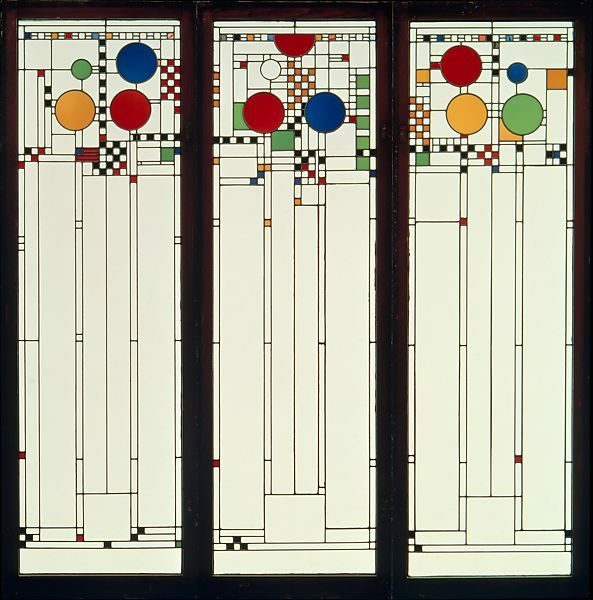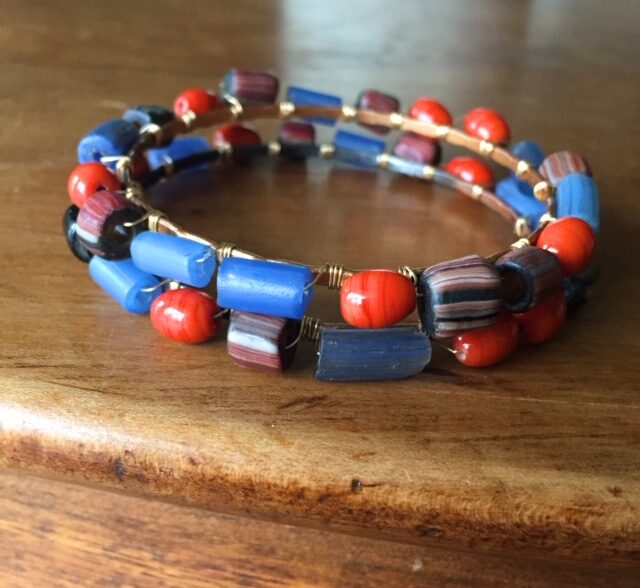 To make these bracelets, inspired by the bobbly playfulness of the Coonley Playhouse Window, I wired a handful of ethnic glass beads to 1980's costume bangle bracelets. The lined-up beads could look stately, but the fun colors and shapes of the beads keep this design light-hearted. African glass beads from Bead Paradise and Indonesian glass beads from Yuki Designs along with glass barrels from Nagaland combine for a bright and boistrous palette.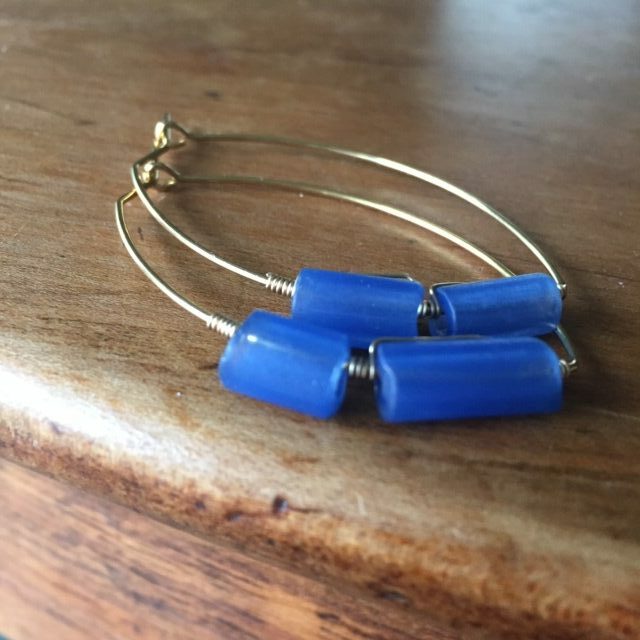 To complement the cheery design of the Coonley Playhouse Bangle Set, I made these simple earrings to match. Using the same African glass beads from Bead Paradise, I simply wired them onto brass teardrop hoops from Jack and Me. I've been crushing on this shop lately for its vintage brass and reasonable-priced raw brass findings.