I finally – finally! – finished my vision for the February Simple Truths Sampler so I wanted to share it with you.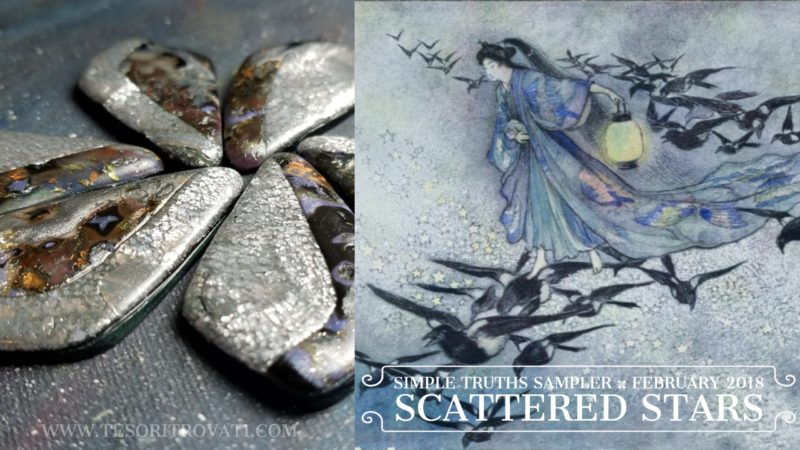 I really did love the ethereal essence of this illustration. I focused in on the spray of stars across the night sky and the idea of light and dark. I wanted to recreate a mokume gane technique that I had done before in a similar look. Unfortunately, I couldn't locate the tool that I had used to make those star shapes in the stack, so I had to improvise! Once I use up the clay that I made before, it is almost impossible to completely recreate it. As you know, I try to teach myself something new each month, and so I learned a technique for making a silver leaf mokume gane sheet using colored translucent clay. I didn't put enough color into the different translucent clays so the colors weren't as distinct from each other, but once baked the crackled silver leaf really looks like that spray of stars. So hard to photograph! These pendants have a sort of lantern shape and are ready to get on their way to the Sampler Club members along with the March offering….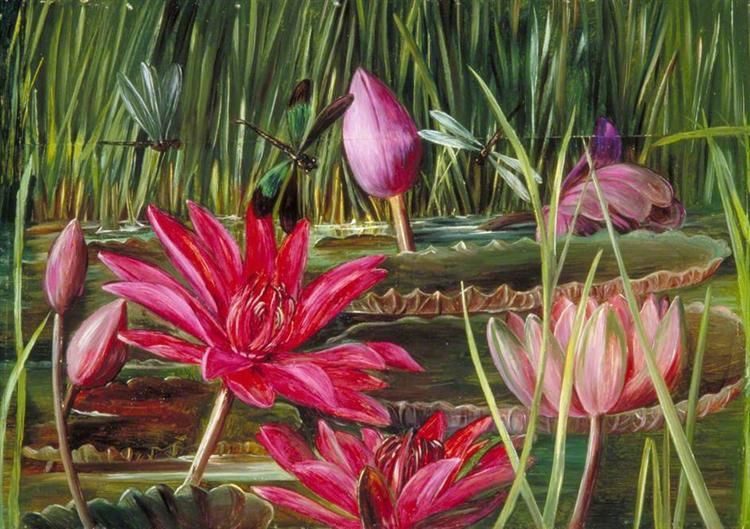 The painting for March is bursting with new life. I was first struck by the lines of all the grasses in the background. And then I noticed that the long thing petals of the lotus flowers had a similar linear shape.
Instead of being literal and doing grass, or flowers or dragonflies, I decided to abstract the colors and it reminded me of the striations in agates and that lead me to learning how to create a faux agate in polymer clay.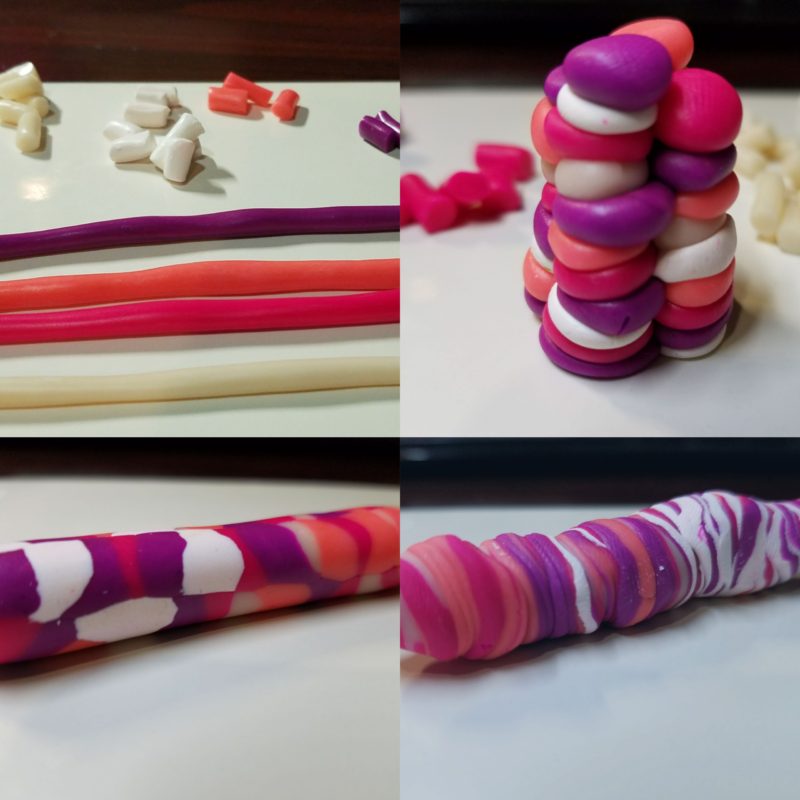 Basically there are a lot of translucent bands of color in an agate. Making the translucent clay colored took a LOT of time and elbow grease, as that clay is typically very crumbly and dry. So first I had to condition the clay for quite awhile and add in a softener before adding a LOT of alcohol ink to tint them in the super saturated tones of the painting. Then lots of twisting and turning to make the banded lines so identifiable in agate stones.
Agates are found all over the world in a variety of forms and colors. This stone is popular and plentiful, and can be identified by its signature bands and translucent luster making for a truly beautiful, no-two-are-alike stone. Igneous rock pairs with the silica deposits in groundwater and the colorful stripes that give the semi-precious stone its trademark bands are layers of agate deposits that develop on top of each other. Agates are thought to bring a sense of balance, diffusing tensions and promoting harmony.  To achieve this balance, you should hold two agates, one in each hand, as you recite this meditation mantra, "With ease of mind, "I welcome peace and balance into my life." The effect is not an immediate relief, but rather bringing a sense of calm that is slow and steady, like ripples in a pond, as you allow the energy of the agate to aid in the process of change, increasing your strength and endurance to bring your intentions into reality.
And isn't that the perfect combination with the mysticism of the lotus?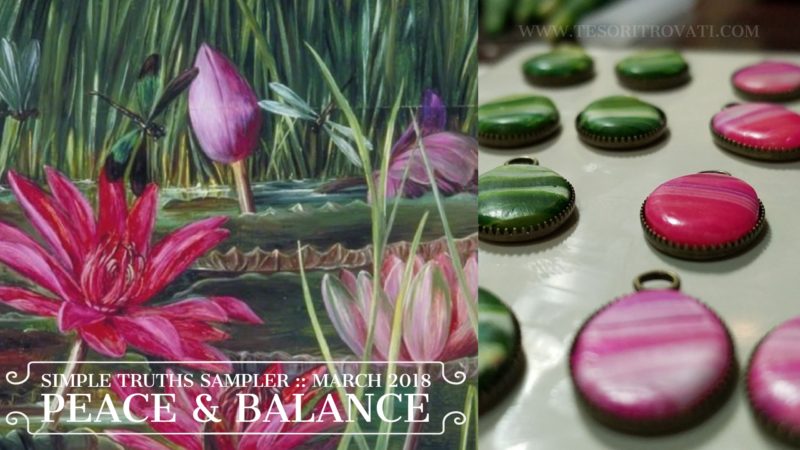 Now that I had the look, next up was to decide the shapes. I played around with daggers (too hard to be consistent) and flat pendant shapes (just did that for February) until I settled on making them into little charm pairs suitable for making earrings. And because I couldn't decide on which color palette – the grass or the flowers – I have decided that they deserve both! All they need is some sanding, buffing and a coat of sealant and they will be on their way!
I hope that this month's painting inspires you! Tell me, what are you most intrigued by in this painting? Let's see what you create!