Art Journey #5 with Joseph Cornell – an assemblage artist who made art using meaningful objects strategically placed within shadowboxes. Although it is not something I have personally played around with, I have always loved the concept! I am drawn to, and so often collect, tiny little treasures as reminders of places I have been and happy memories I have had.  I love the idea of arranging tangible memories together in one box, telling a story. Later, I will share with you one example where I played around with this idea, but super tiny version, so to be used in jewellery (of course;)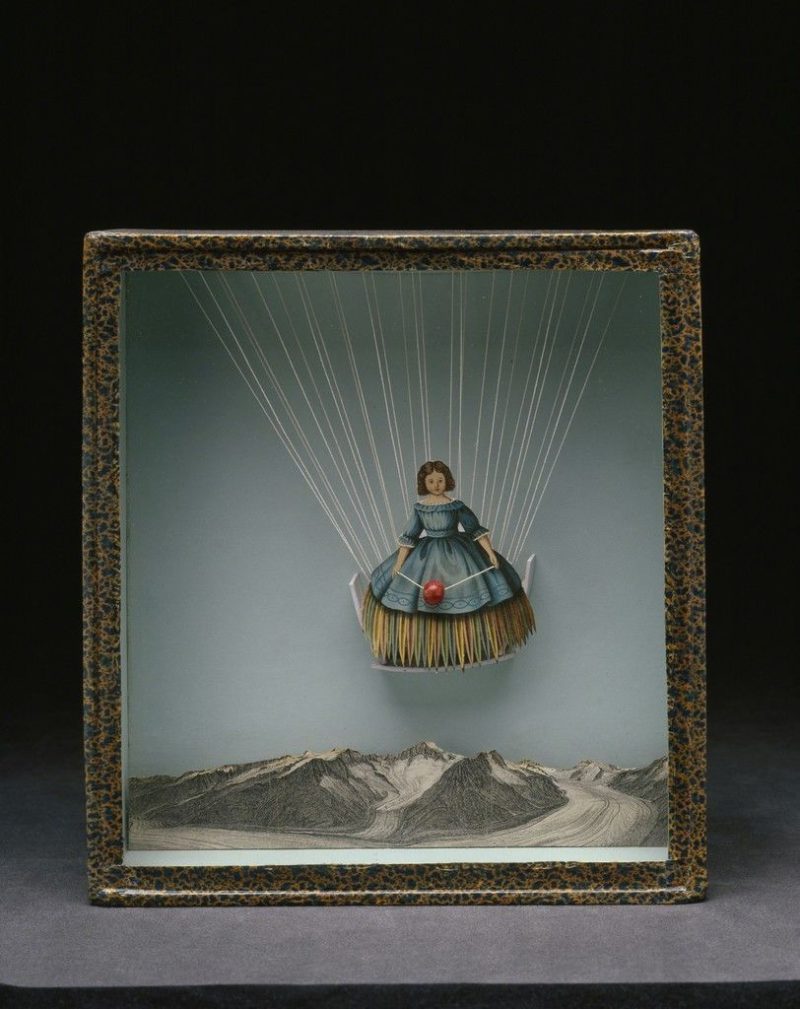 First up I want to share what inspired me most from Joseph Cornell's artwork called "Tilly Losch", named after dancer and actress Tilly Losch. I really enjoy this doll like figure suspended over a mountain background. I enjoyed it so much…. I had LOTS of fun playing with this idea!!  First making little ceramic doll pendants, and then hanging them with interesting backdrops….it was just too fun!! It is here where I wished my photography skills were sharper! But still so much fun!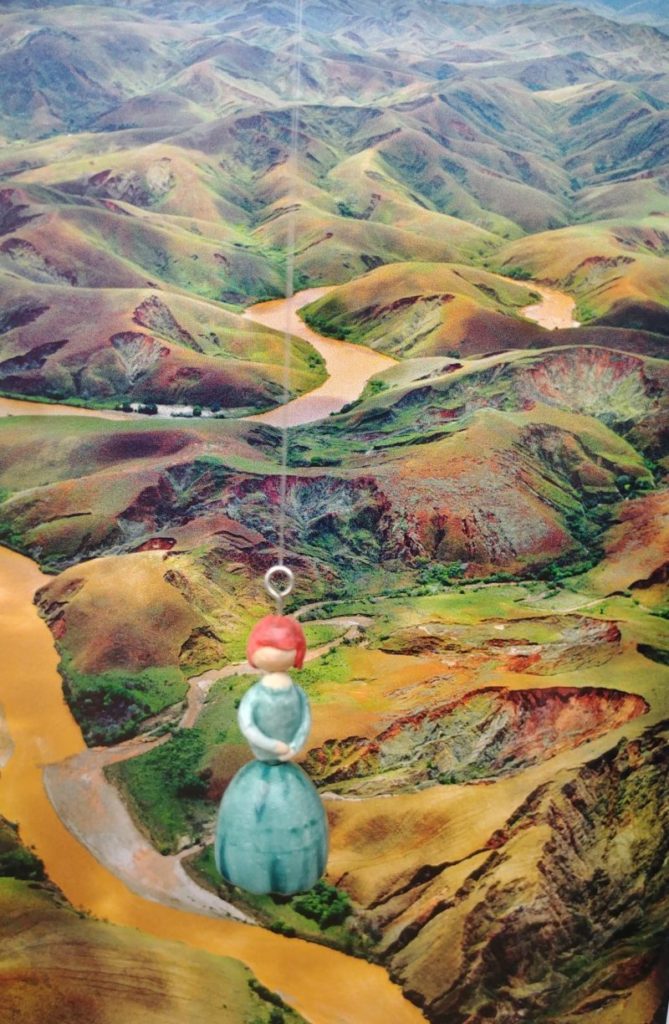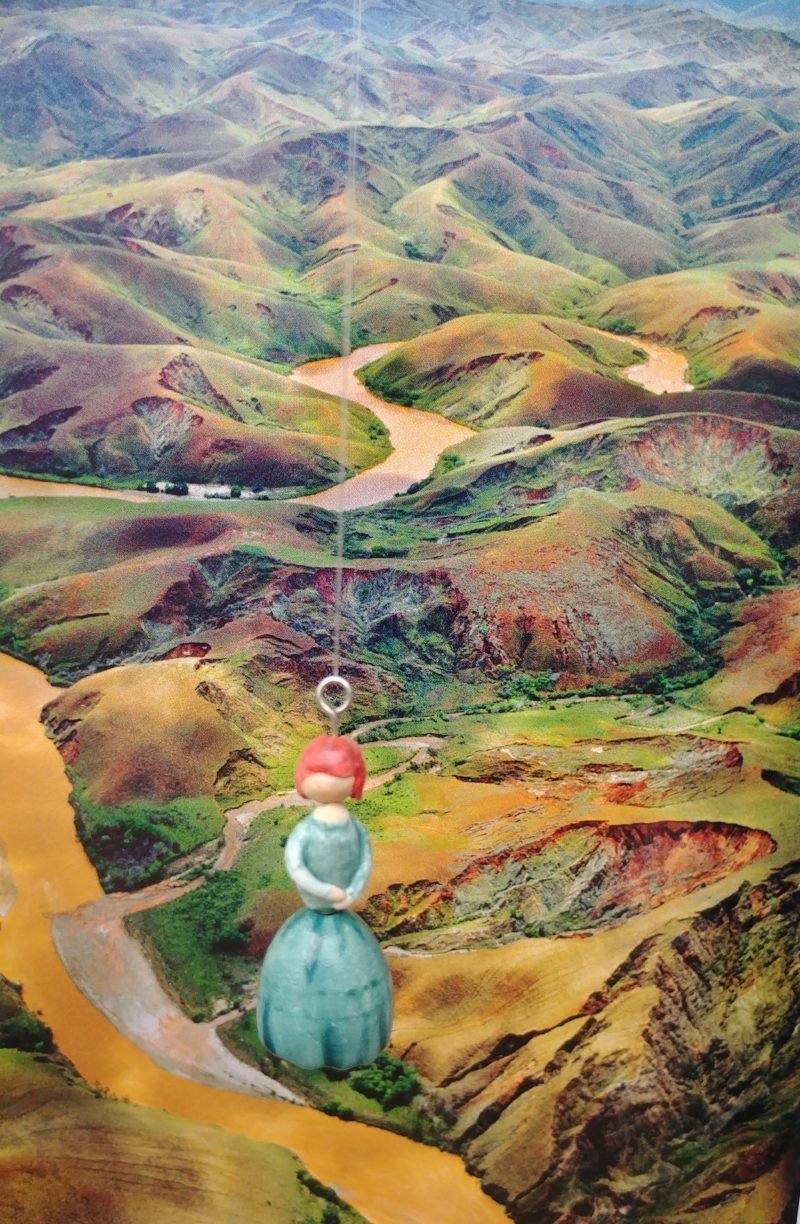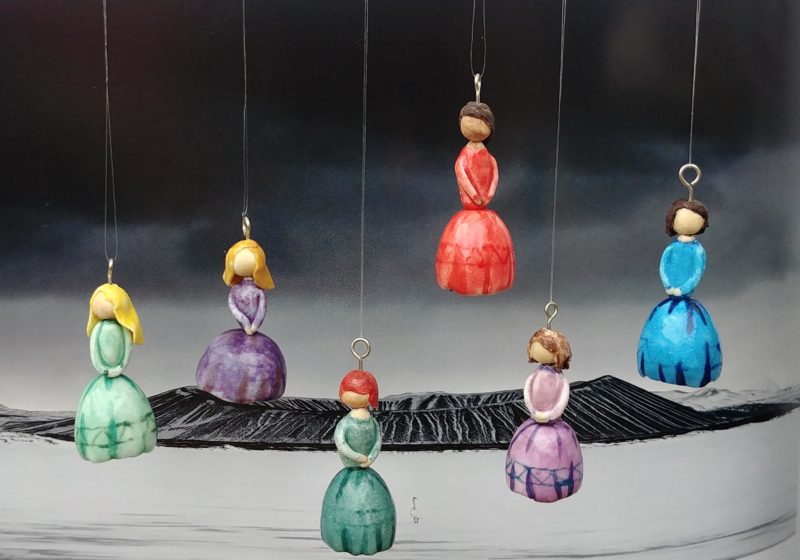 Porcelain doll pendant by artisticaos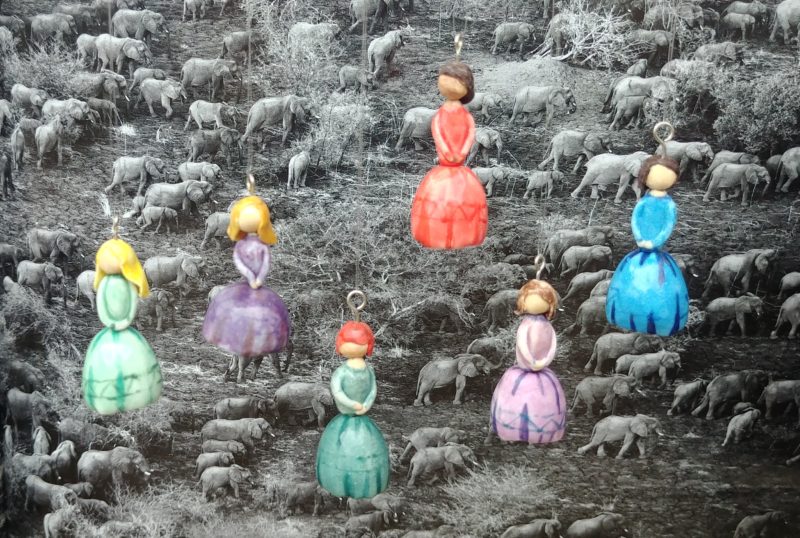 These little doll pendants have been an idea floating in my head for years, and I am so grateful that this art challenge got me to bring my idea to life. These little tiny dolls are hand formed from porcelain and are formed in three separate parts – hollow dress bottom, middle, and head.  I feel like I have a little more work to do to perfect these, but I am so excited to make more!
Here is another inspiration idea I took from Joseph's "Untitled (Medici princess)". Something that stood out to me was that at the bottom, there are several nature inspired cubes/blocks, I totally imagined that this could be a really awesome strand of square beads! So that is what I made, pictured below.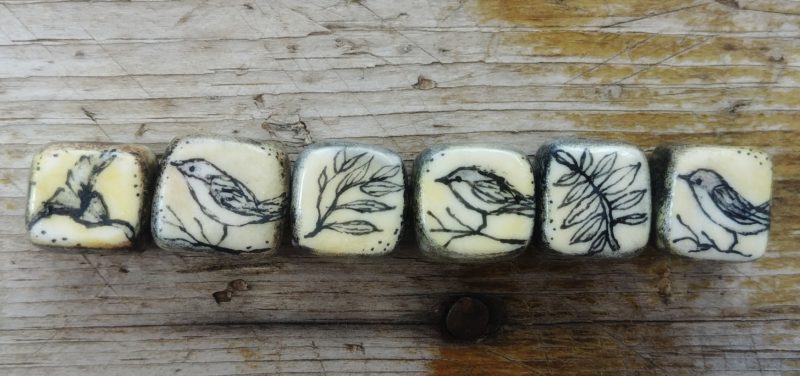 I am thinking BRACELET!!!
Now here is where I show you my playing around with shadow box assemblage style art (only in mini form). This summer, my grandmother turns 100 and I have taken inspiration from Joseph to make my grandmother a little tangible gift of my best memories of her. Dementia has taken a great deal of her memories from her, so I love this idea of a little token made by me, based on my favourite memories of her.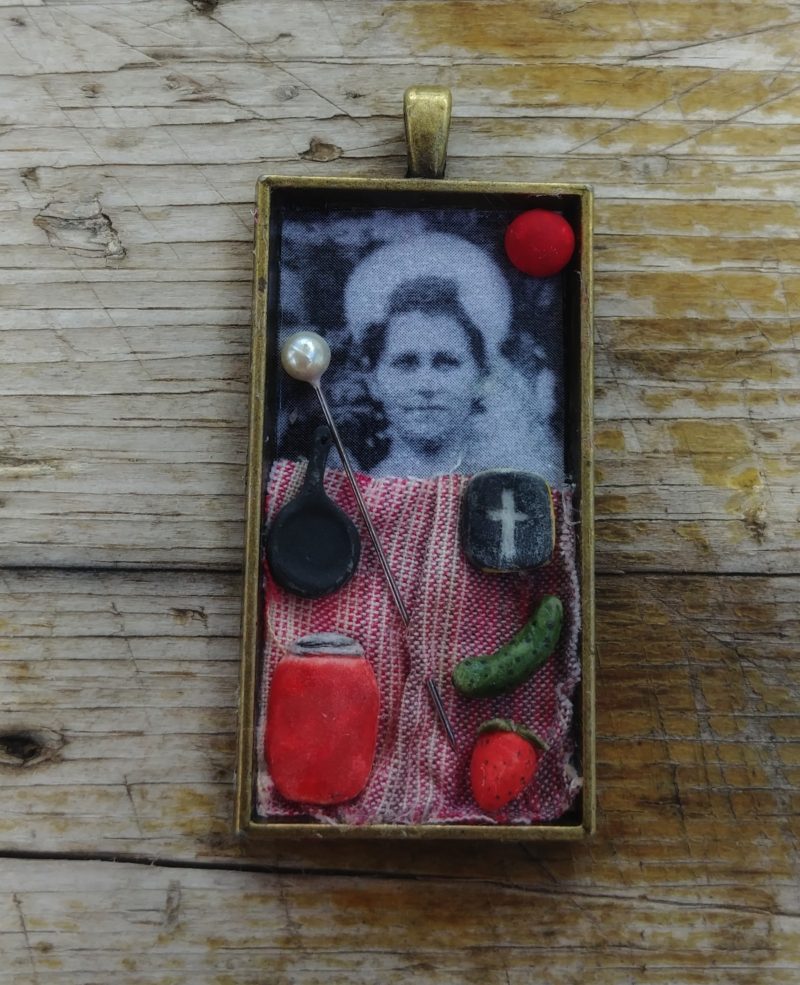 The (short) Story:
*A picture of her on her wedding day
*A small piece of quilt fabric and a sewing pin because she made beautiful detailed quilts
-Some itsy-bitsy things I made from clay…..
*A cast iron pan representing that she was a great cook
*Canning jar, strawberry and pickle because I remember she made awesome pickles and strawberry jam
*A worn bible because of her strong Christian faith
*Oh…and let's not forget the red ball!?? Well…I noticed that Joseph likes putting red balls in his artwork….BUT….that is not the reason I threw a red ball into this, the red ball here actually represents a clown's nose. Grandma loved clowns, she had a massive collection of them that she cherished (grandpa not so much!), she also loved to laugh!
I plan to pour resin over this to keep it protected and give it a glass like cover. I don't think my grandma would wear this pendant, but I will make it into some type of ornament/dangly that she can hang in her room somewhere, and when she is at a loss for memories, she can look at and borrow mine!
Happy 100 years grandma and thank you for some great memories! And to everyone else, thank you for following my journey inspired by Joseph Cornell, and I sure hope you will join in, as the journey has just begun!