There was once a local artist that I admired who took a look at the type of jewelry that I was creating at the time and told me that I was a true assemblage artist. My earliest work centered on using upcycled treasures, skeleton keys and the like, in very unusual ways. Not having any concept about what that meant, I thought she was telling me that I was an assembly-line artist and was a bit put off. Then I learned more about what that term actually meant, and it did feel right.
Assemblage is an artistic form or medium usually created on a defined substrate that consists of three-dimensional elements projecting out of or from the substrate. It is similar to collage, a two-dimensional medium. It is part of the visual arts, and it typically uses found objects, but is not limited to these materials.

https://en.wikipedia.org/wiki/Assemblage_(art)
Joseph Cornell (1903-1972), an extremely shy and reclusive New York City artist, was one of the pioneers of the assemblage art form and one of its most celebrated talents. He was a largely self-taught artist and avant-garde filmmaker who was gifted with an eye for detail, creating with an improvisational method in an orderly exhibition style. His works exude a child-like fascination, enshrining collected artifacts as precious treasures in unexpected juxtapositions. He incorporated overlooked and discarded relics, like dime-store souvenirs, marbles, toys, seashells, compasses, old photographs, magazine clippings, stamps and other cast-offs into Surrealist collage-style shadow box constructions brimming with allegory and wonder. Cornell did all of this deep in the basement of his family home in Queens on Utopia Parkway (a fitting name for his origins), usually late at night, after caring for his ailing mother and brother. Joseph Cornell elevated the mundane to the sublime and said that his works were based on "the beauty of the commonplace" in everyday experiences, inviting the viewer into a carefully categorized magical world that allowed him to escape the circumstances of his life.
So, yes. I will wear the mantel of assemblage artist willingly, following in the footsteps of this Master!
"Look at everything as though you are seeing it for the first time, with the eyes of a child, fresh with wonder."

Joseph Cornell
We have selected four of Cornell's representative shadow boxes. We chose them for the variety of their motifs and imagery.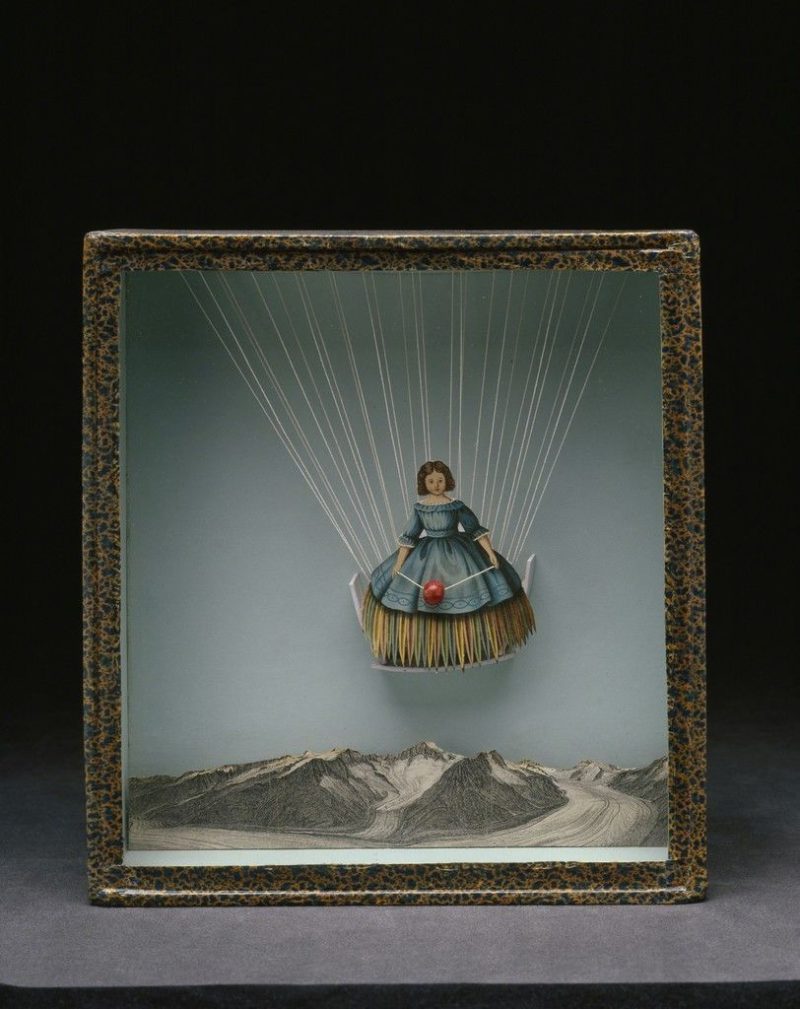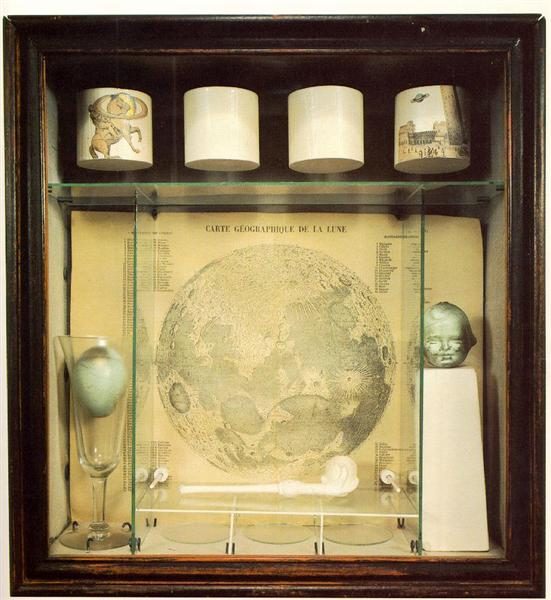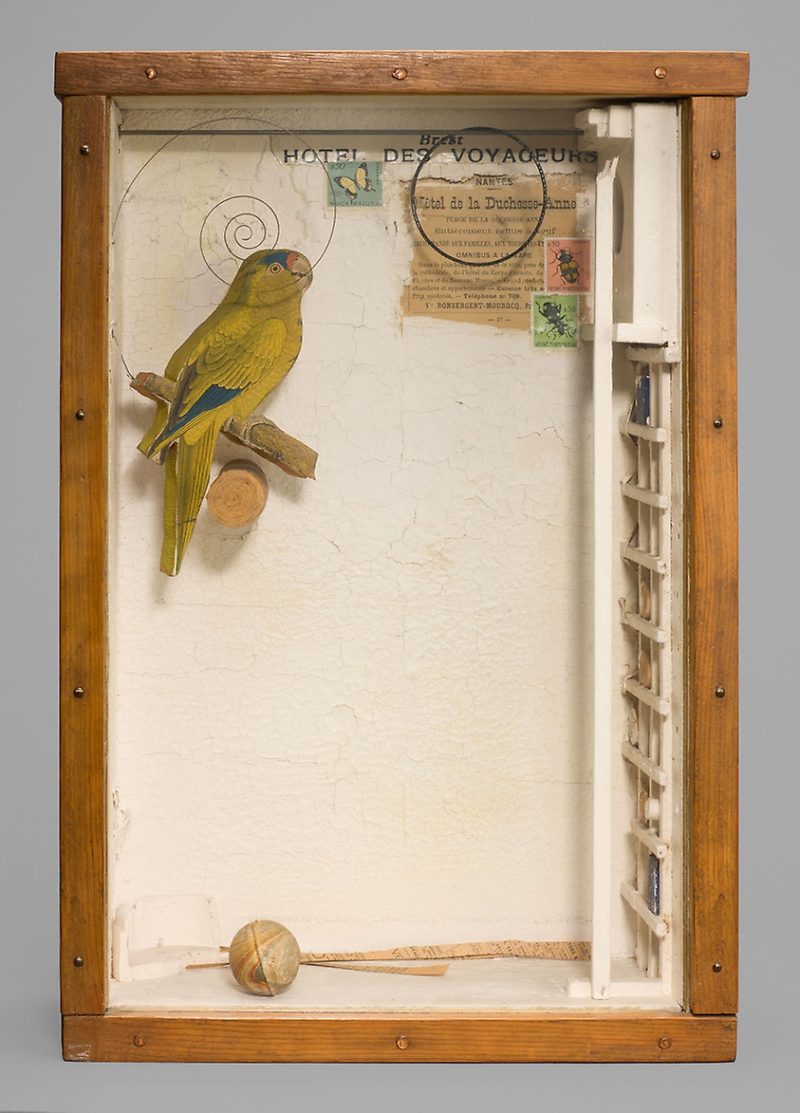 If you are stumped or would like to explore any of Cornell's massive collection of work, check out any of these links for more images of his work. And if choose to use another of his artworks, please feel free! We look forward to seeing what you create!
Artnet
The Museum of Modern Art, New York
Smithsonian American Art Museum
WikiArt
Stay tuned: I will be back on Friday with a Launch Pad post as a kick start for Art Journey #5.
---
What is the Art Journey Challenge?
Every six weeks we will challenge our readers to create jewelry inspired by the featured artwork or collection of art or theme. You have until the end of the Art Journey period to share your work and then we pick one winner to receive beads and jewelry-making supplies from our sponsors that will work with our NEXT Art Journey to hopefully inspire you to continue joining the challenges. Our only rule? You must use at least one art bead in your piece!
Our prize for Art Journey #5 will be given away from a random draw of all entries on July 28th with our prize package donated by Heather Powers that will be perfect for use with the Art Journey #6! We hope this will encourage you to play along!
How to Enter the Monthly Jewelry Challenge:
Create something using an art bead that fits within our monthly theme. This challenge is open to jewelry-makers, fiber artists, collage artist, etc. The art bead can be created by you or someone else. The challenge is to inspire those who use art beads and to see all the different ways art beads can be incorporated into your handiwork. An art bead must be used in your piece to qualify for the monthly challenge. Upload your photo to our photo gallery. Include a short description, who created the art beads and a link to your blog or shop, if you have one.
Deadline to enter is Saturday, July 27th.
You may upload as many entries as you like per Art Journey, as long as they follow the guidelines. (Please be patient as they are approved by one of our editors to post in the Gallery).
Click here to submit your entry.
Monthly Challenge Winners
• One prize winner will be selected at random from all pictures posted in our new gallery!
• The winner will be randomly chosen from all the qualifying entries on June 28th.
• Be sure to point out all the art bead artists in your work in the description of the photos when you upload to the new gallery. Links to their website or shop are appreciated. That way we can all find new art beads to love!
What is an Art Bead?
An art bead is a bead, charm, button or finding made by an independent artist. Art beads are the vision and handiwork of an individual artist.
***A bead that is handmade is not necessarily an art bead. Hill Tribe Silver, Kazuri ceramic beads or lampwork beads made in factories are examples of handmade beads that are not considered art beads. Beaded beads, stamped metal pendants or wire-wrapped components are not considered art beads for our challenge.***
Bead Artists
Feel free to share beads that you made inspired by our challenge in our gallery. You can enter multiple photos for each challenge. We love to promote new artists and share what you've created!