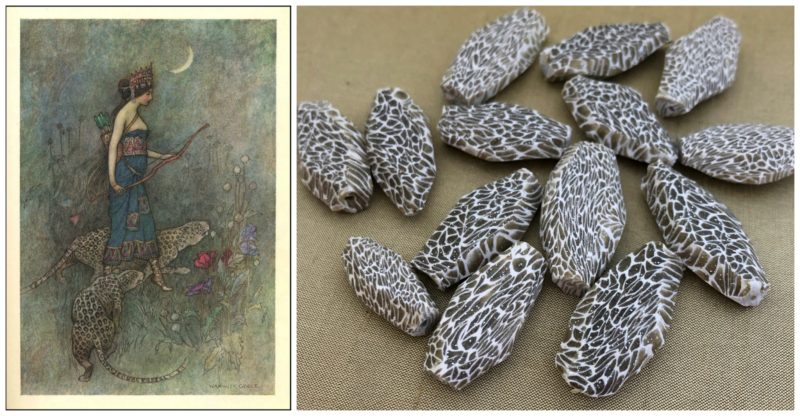 My expedition for the Art Bead Scene's Journey #7 started as an accidentally beadmaking session where I created these beads that were not supposed to look like leopard print but that's what happened. Not being a particularly a big cat print kind of girl, these sat on my table just hanging out for a few months.
When I saw the inspiration paintings I was immediately drawn to Zenobia, Queen of Palmyria by Warwick Goble. Fancy lady hunter with leopard companions and floral elements, that grabbed by attention. I loved the mix of dark teal, florals and the light leopard print. And then I remembered those beads.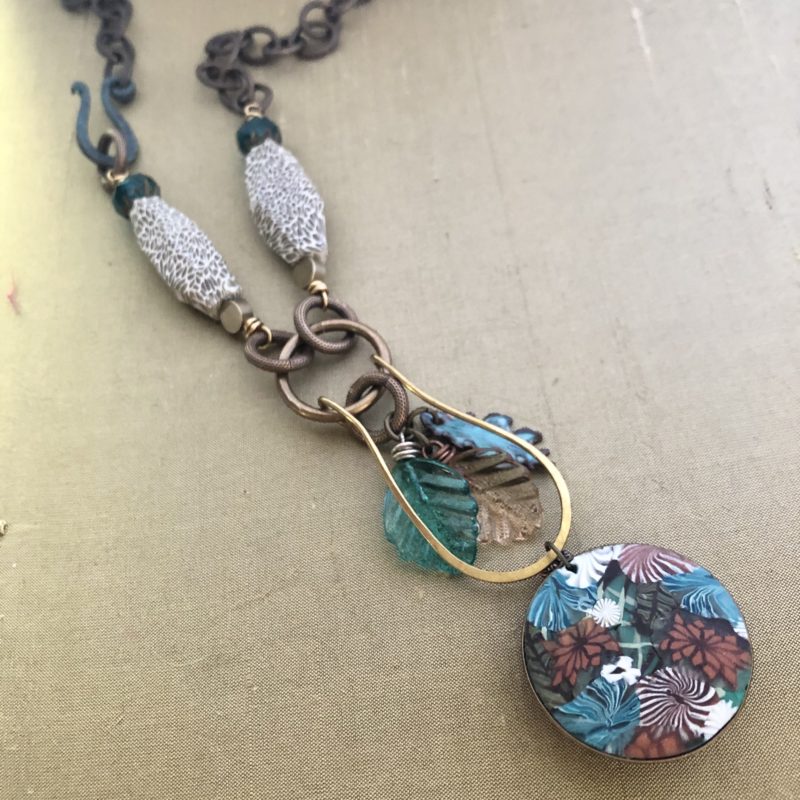 I grabbed a floral pendant in those shades of dark teal, lampwork leaves from Ren Farnsworth, an enamel leaf from Gardanne Beads and some of my favorite Vintaj findings to create this necklace. The brass wire frame was created using the Now That's a Jig. I thought it was a nice nod to the bow in the image.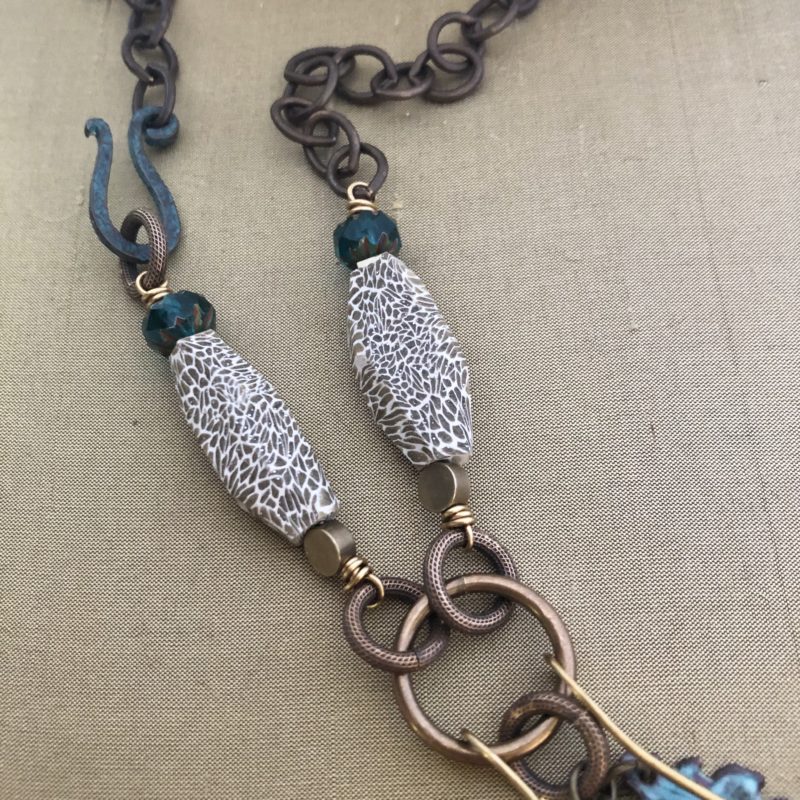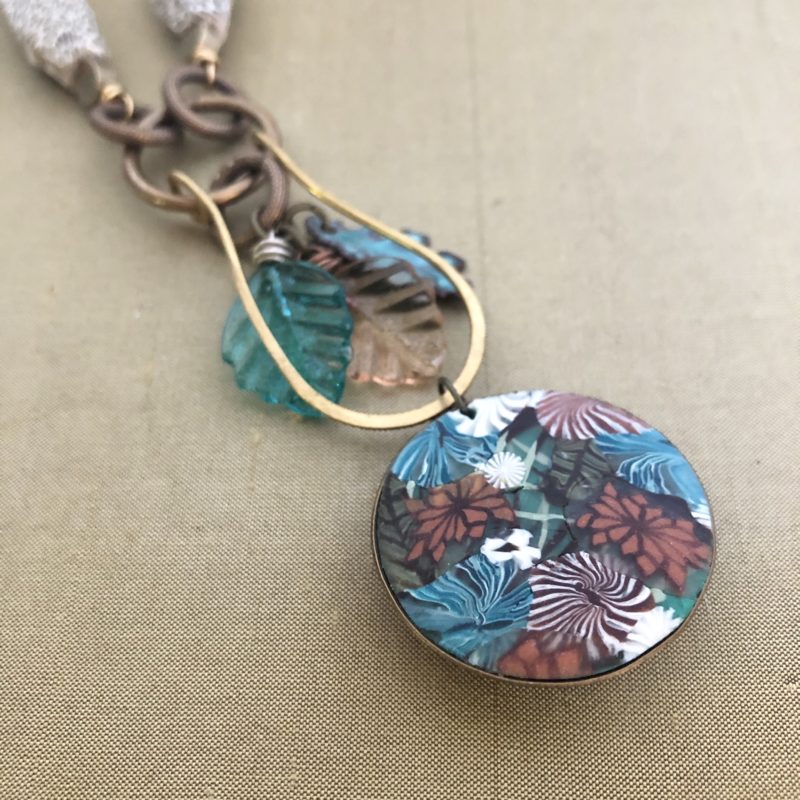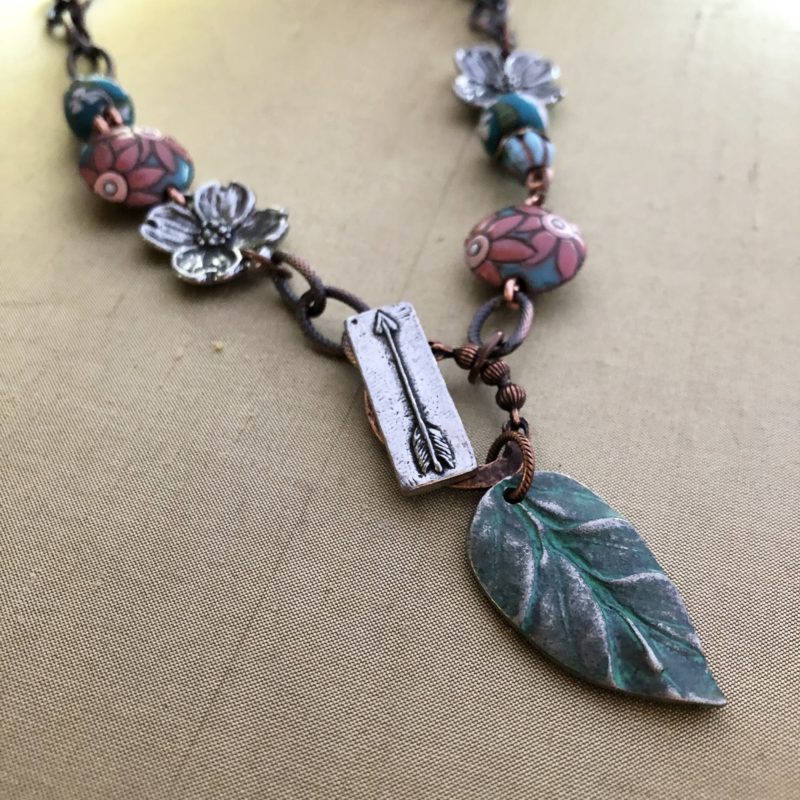 My next creation focused on the floral elements and arrows from our hunter. I used my leaf and ring pendant from the new Vintaj Artist's Market Collection that is now available at Hobby Lobby. I used the ring part as a toggle clasp with the arrow button from Green Girl Studios as the toggle bar. I paired up pewter dogwood links from Green Girl Studios with ceramic beads from Golem Studios and my Almond Blossom Disk beads with Czech glass.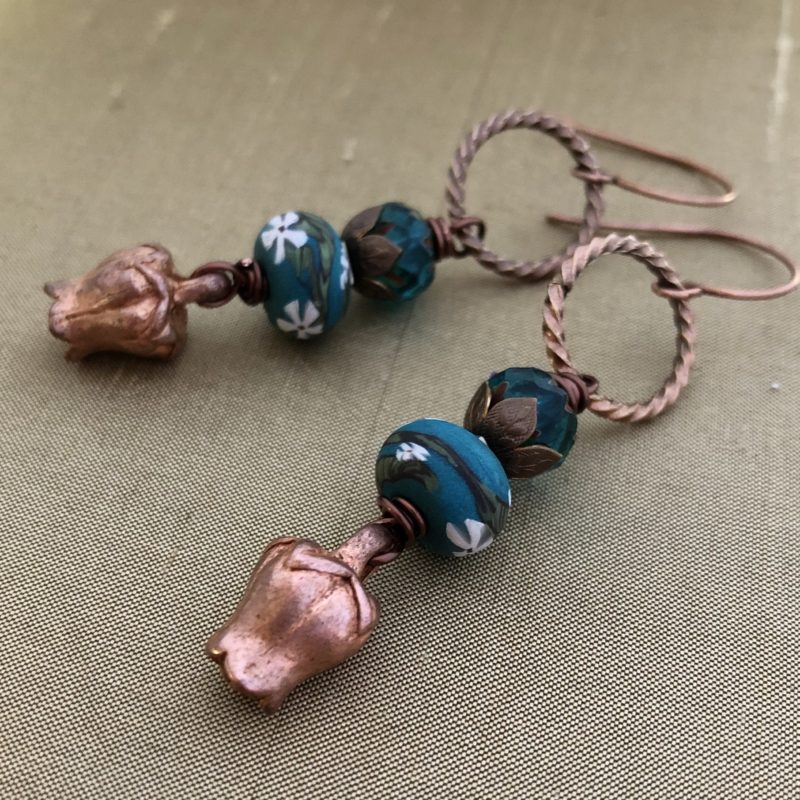 My last creation for this journey were a simple pair of earrings using Green Girl Studio flower buds, my Almond Blossom Disk beads and Czech glass.
How is your journey coming along inspired by the three painting of big cats? As you can see, the inspiration can be any element from the paintings. I'm looking forward to seeing what you make!