First, I'm sorry for the the lack of blog posts over the summer. This summer redefined crazy in a whole new way for me. The heart was willing but the brain was having no part of it.
Summer is over and it's time to get back into the studio and online. It has felt so good to create again. For my recent birthday, I bought an inexpensive disc cutter. That has been fun to play with. I think I've punched out about 20 discs. Dapped and sanded them. Next up, a bit of torch fire enameling. It has also gotten me excited about making jewelry again. I guess I'm officially out of the summer blues.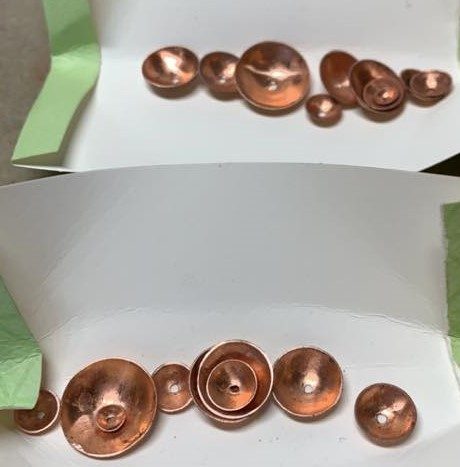 This Art Journey is all about Big Cats. Personally, I love cats. We just adopted two kittens and they have brought such joy into our house. Lots of mischief as well. The Big Cats in this art journey are amazing. Majestic. Primitive. And realistic. Truly beautiful works of art. Ours? Not so much.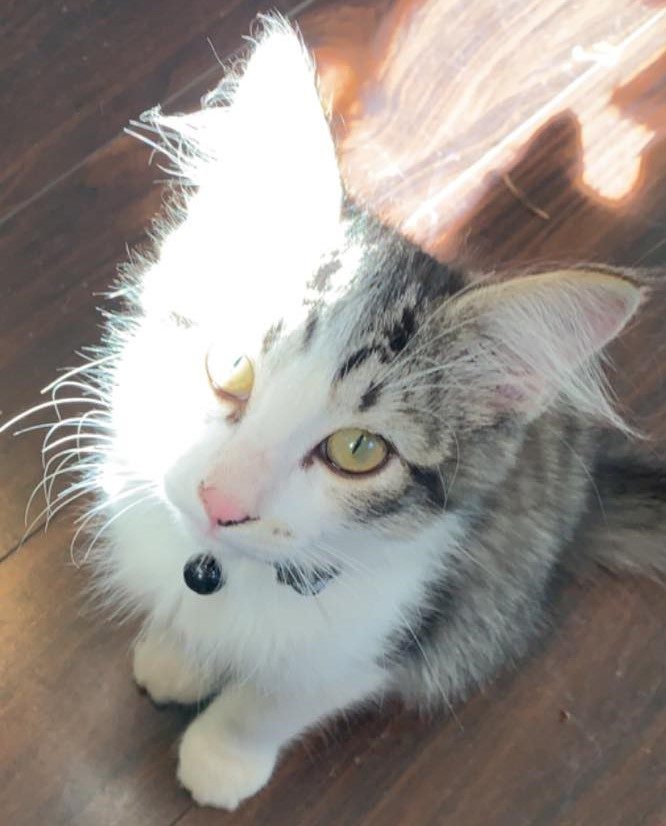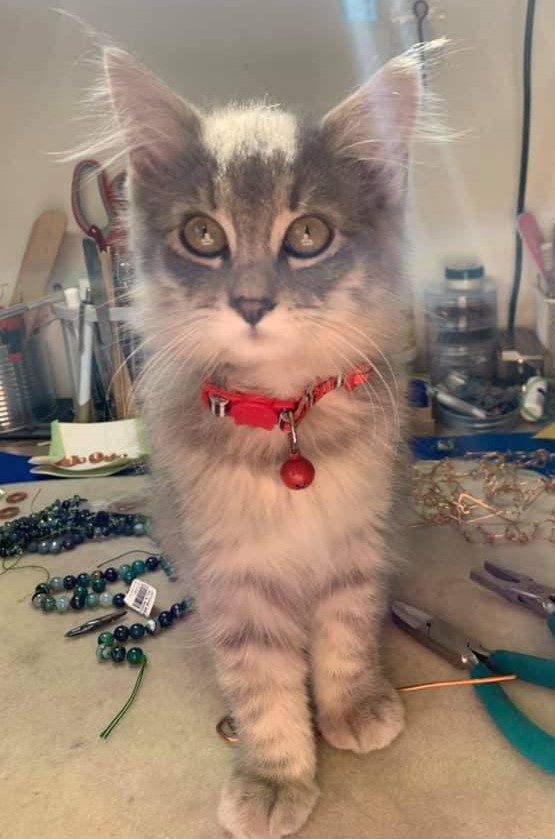 Thinking about the art presented and how I would create something to represent this art set me to thinking. I had nothing. Nothing that is, that really said cat or feline in my bead stash. So, I decided to make a necklace, in colors that reflect the art.
I chose a agate slice, enameled fluted beads and handmade glass beads. All in the blues, green and tans of the paintings. I also decided to use copper wire, as this color is in the first painting, Una and the Lion by William Bell Scott, 1861.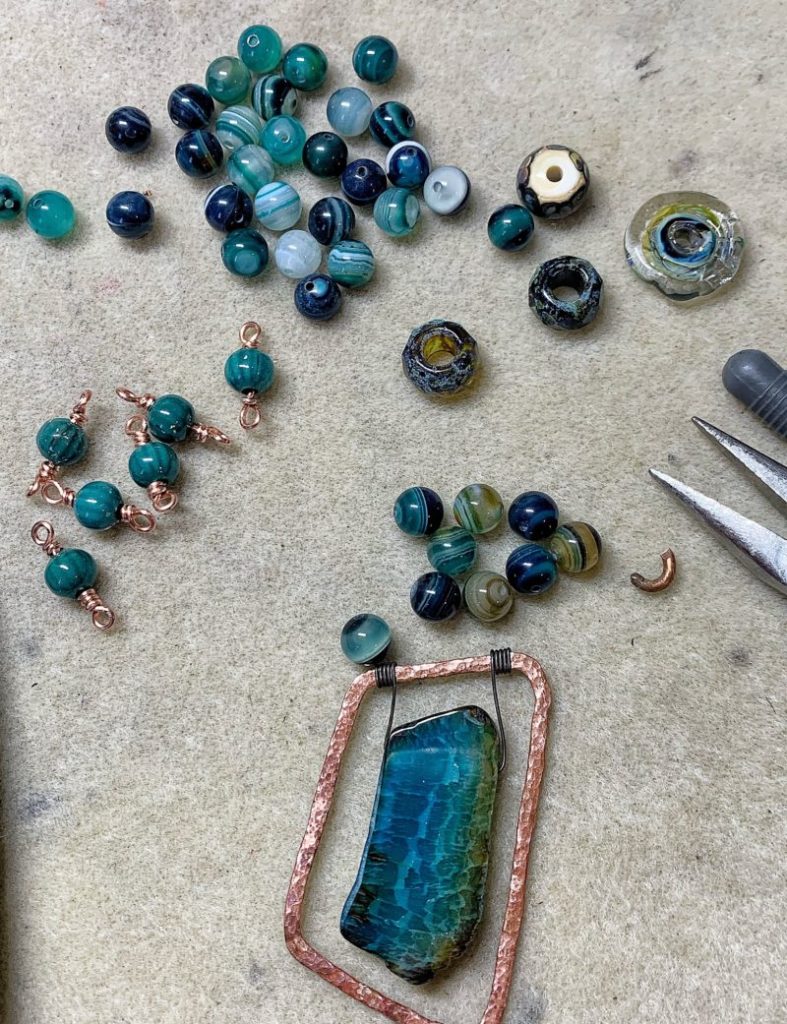 I have not finished the necklace but have a good grasp on where I will go with it. I have lots of wire wrapping, texturing and assembling still to do. I will post again with a finished necklace and more thoughts.
Thank you so much for stopping by. Please contact me if you have questions.
Susan