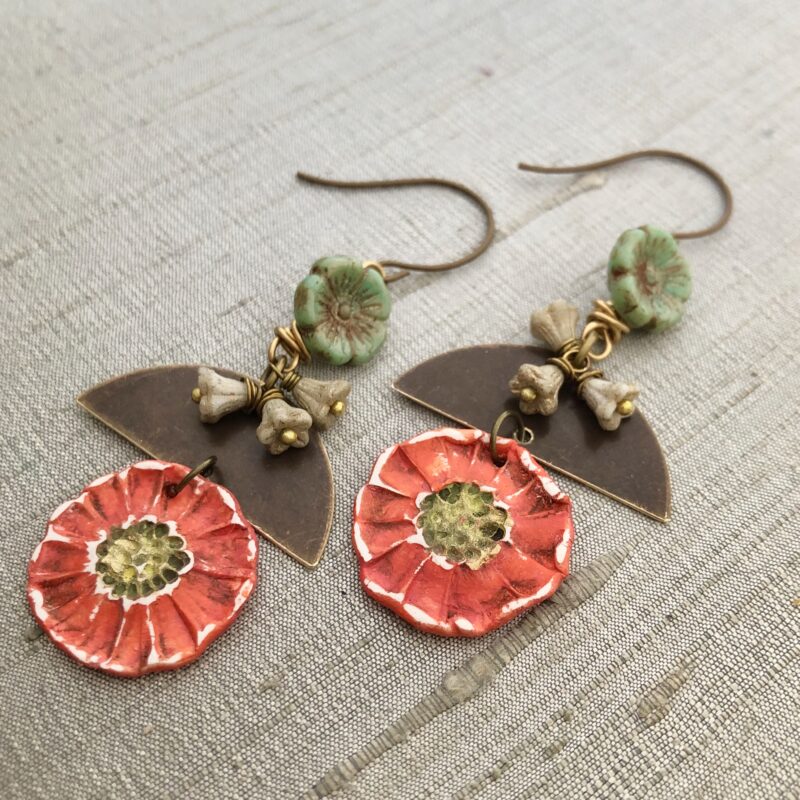 I'm jumping in today with a few pair of earrings that I created inspired by our second journey of 2020. Just keeping my hands and mind busy during this crazy time. I cut a round brass blank in half to make to half-circle charms for this first pair. I wanted something geometric to accent my floral charms and these seemed a perfect fit. I added in a few Czech glass accents to bring a little more color.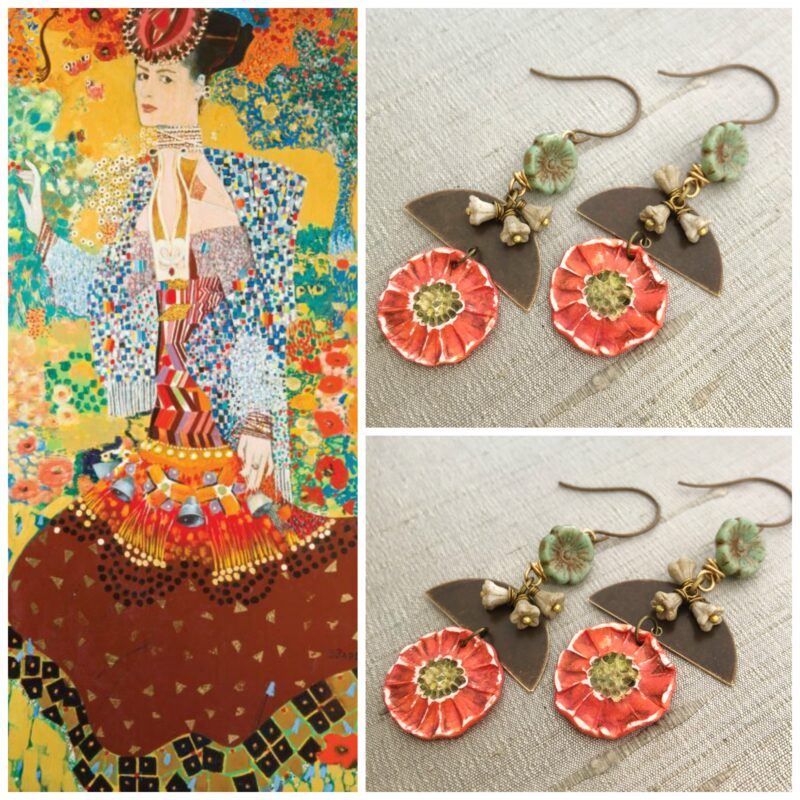 The inspiration was Victor Zaretsky's painting "Eugenia". I loved the bright pops of color in those poppies and the fun play of geometric and floral shapes.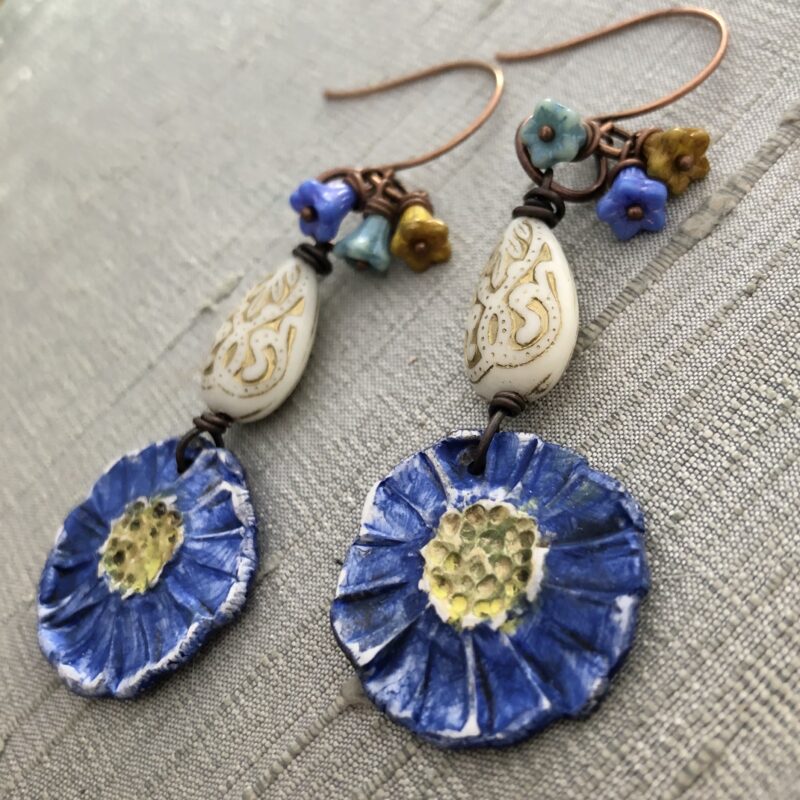 This second pair was inspired by Zaretsky's "Girl in Blue." That bright blue was delightful so I created these charms in the same color. I liked the pattern on these lucite teardrops and thought they were reminiscent of pattern in the dress. I used a few tiny Czech flowers to pick up a few colors from the painting.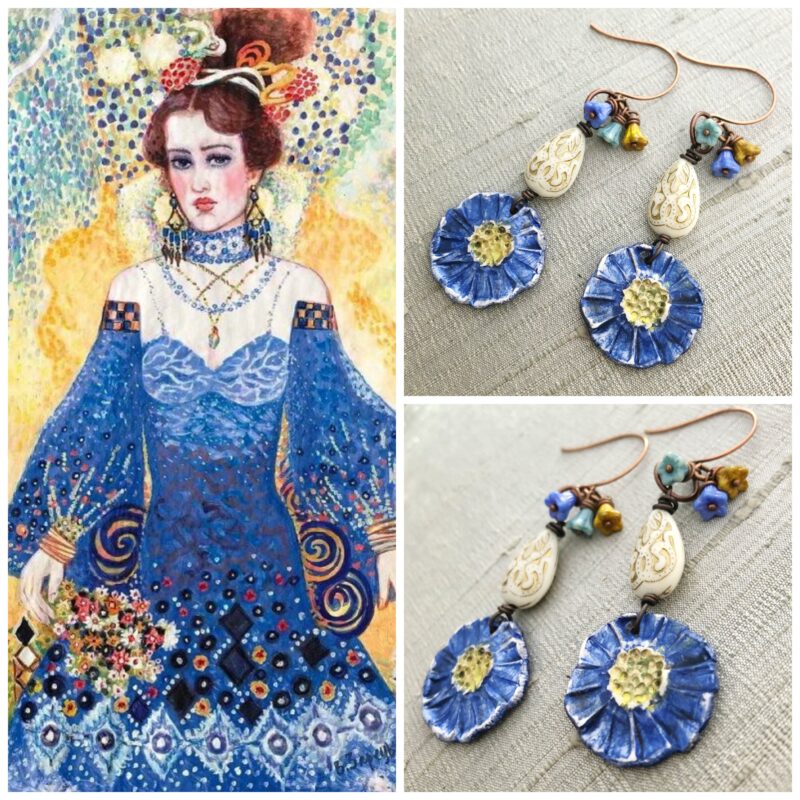 You can find the flower charms, brass half-round pieces and Czech glass at www.humblebeads.com
You still have a few more days to enter the challenge. Read all about it here:
And enter your challenge pieces in our Facebook group:
https://www.facebook.com/media/set/?set=oa.2576315169310918&type=3