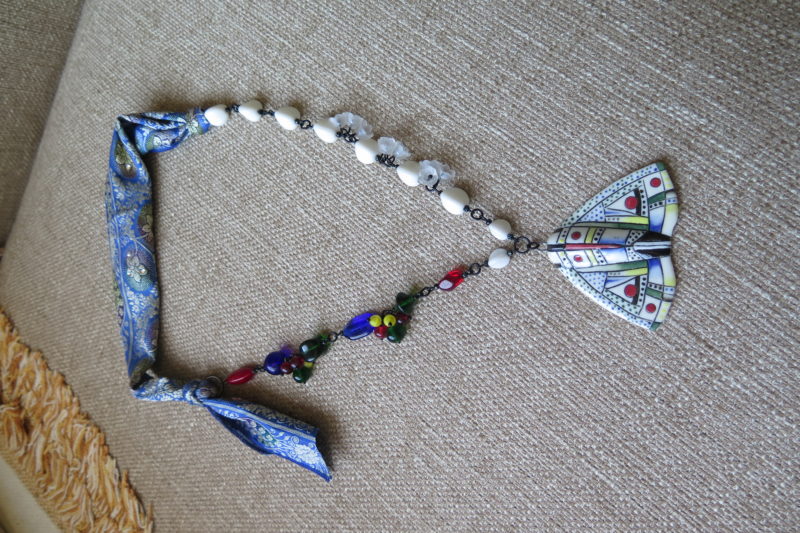 April 2018 Art Bead Scene Challenge (entry #1) – White Flight Necklace by McEnroeMoments
by McEnroeMoments
Uploaded in April 2018

White Flight Necklace was designed by Michelle McEnroe of McEnroeMoments using a gorgeous art bead moth created by Claire Lockwood of Something To Do Beads. One side of the necklace has a rainbow of vintage glass beads and the other side has only white.

Michelle's jewelry can be found on Etsy at http://www.etsy.com/shop/McEnroeMoments.
Image Details
©2023 mcenroemoments | Image size: 157.01 KB | Date uploaded: 6 years ago (April 15, 2018) | Category: April 2018 |
714 views, 0 comments, 1 likes
---