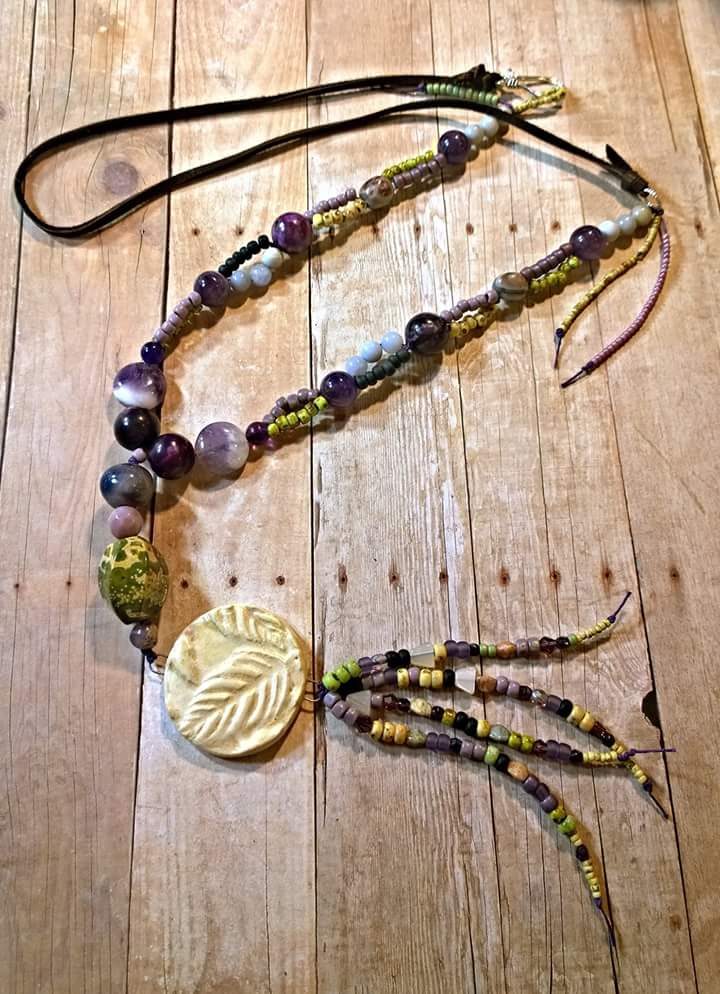 Blissful leaves in the morning dew
jan18, Jewelry
by earth and rust designs
Uploaded in January 2018

My hand made focal bead of leaves in ceramic. Variety shades of purple violet, green, beige, black Czechs beads, amethyst beads. Strung on waxed linen. The neck is soft deerskin with a silver hook. Ocean jasper and other handmade ceramic beads are used.
Image Details
---