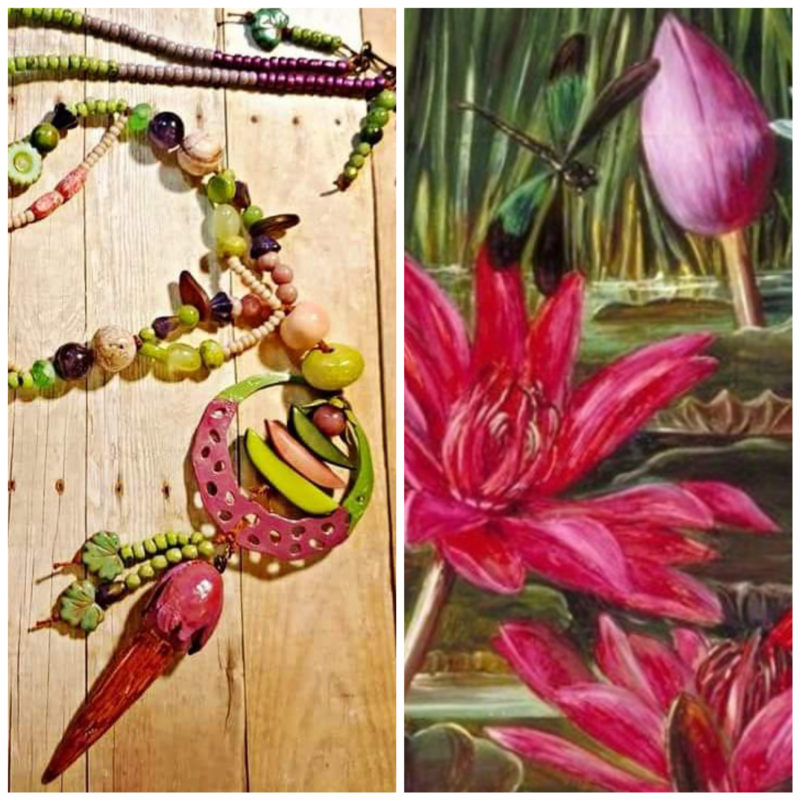 Spring fling
by earth and rust designs
Uploaded in March 2018

Spring is a new beginning. This necklace begins at the bottom with a bead long pointed bead I made from polymer clay. Onto of that bead is a Vintaj bead cap I patina painted. It is attached to a sort of round vintaj finding with 3 tuagua beads with a pink gemstone with another Vintaj patina bead cap I painted. Then I have added a green and pink ceramic bead I made. The rest is a joyful mix of beads I added to make my spring fling garden party!
Image Details
---