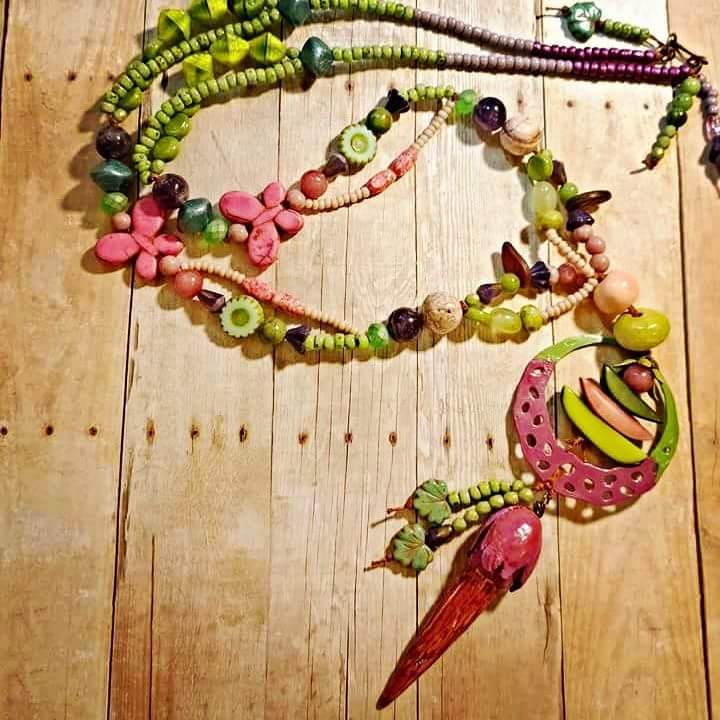 Think Spring in pink !
by earth and rust designs
Uploaded in March 2018

My version of The March challenge is done in vibrant colors of pink and greens. The very bottom pointed pink and maroon bead I made of PCM to represent a bloom ready to unfold. I also made the round ceramic pink and green beads that I have added. I love these colors as they will soon be summer blooms!
Image Details
---