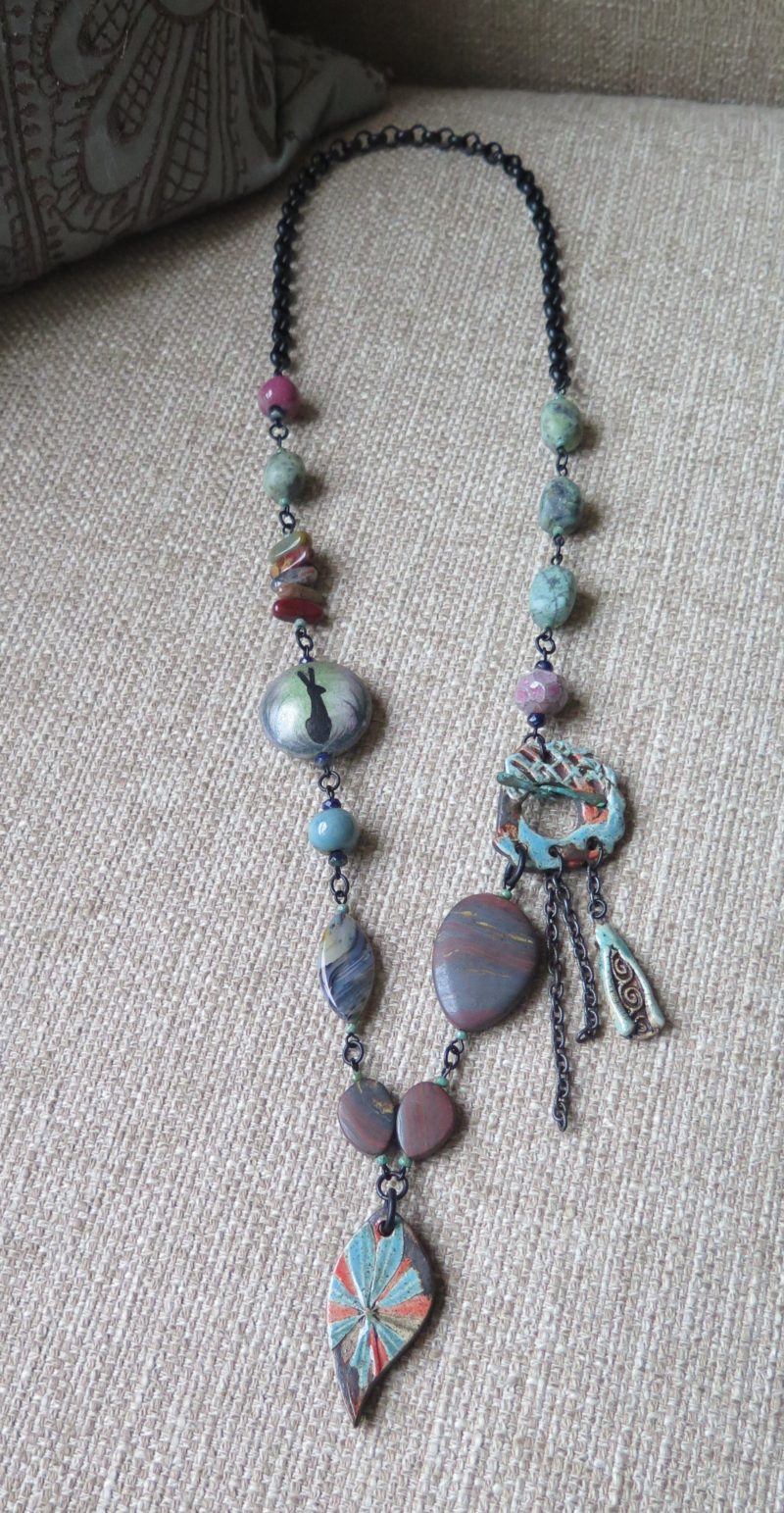 January 2019 Art Bead Scene Challenge (entry#1) – Hidden Hare Necklace by McEnroeMoments
by McEnroeMoments
Uploaded in Journey 1 2019

Hidden Hare Necklace was designed by Michelle McEnroe of McEnroeMoments using a speckled stoneware ceramic clay leaf pendant and toggle clasp by Mary Harding. The necklace also has a ceramic hare lentil bead by Caroline Dewison at blueberribeads.co.uk. Hidden Hare Necklace incorporates a stoneware ceramic charm by Jana at HappyFishThings and four ceramic beads by gaea. Supporting the art beads are the following gemstones: Iron Zebra Jasper, Montana Moss Agate, Apple Jasper, and matte African Turquoise.

Michelle's jewelry can be found on Etsy at http://www.etsy.com/shop/McEnroeMoments.
Image Details
©2020 mcenroemoments | Image size: 336.82 KB | Date uploaded: 2 years ago (January 14, 2019) | Category: Journey 1 2019 |
276 views, 1 comments, 1 likes
---