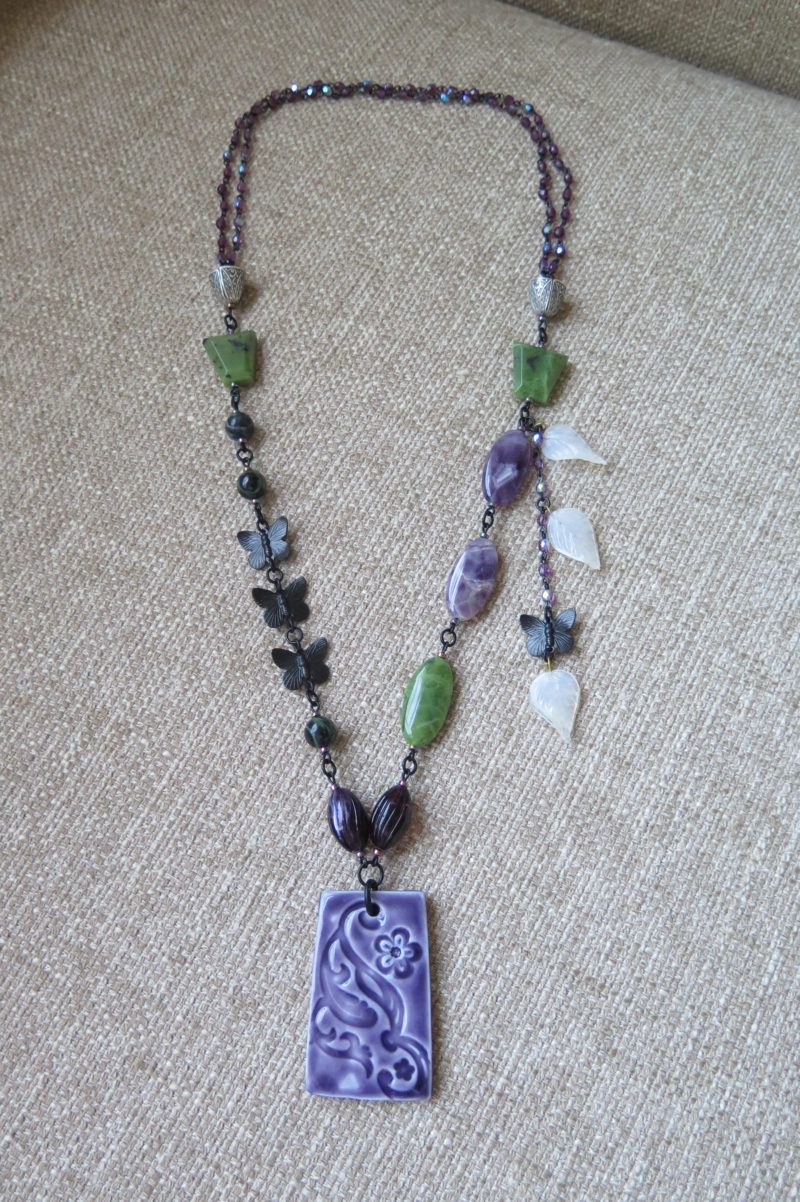 January Art Bead Studio Challenge – Butterfly Garden Necklace by McEnroeMoments
abs18, Jewelry
by McEnroeMoments
Uploaded in January 2018

Butterfly Garden Necklace was designed by Michelle McEnroe of McEnroeMoments. This asymmetrical design incorporates the beautiful flower stalks and blossoms, and the movement of butterflies to create a flowing art nouveau styled necklace. The artisan porcelain purple pendant was created by muddyfingers.
Image Details
---