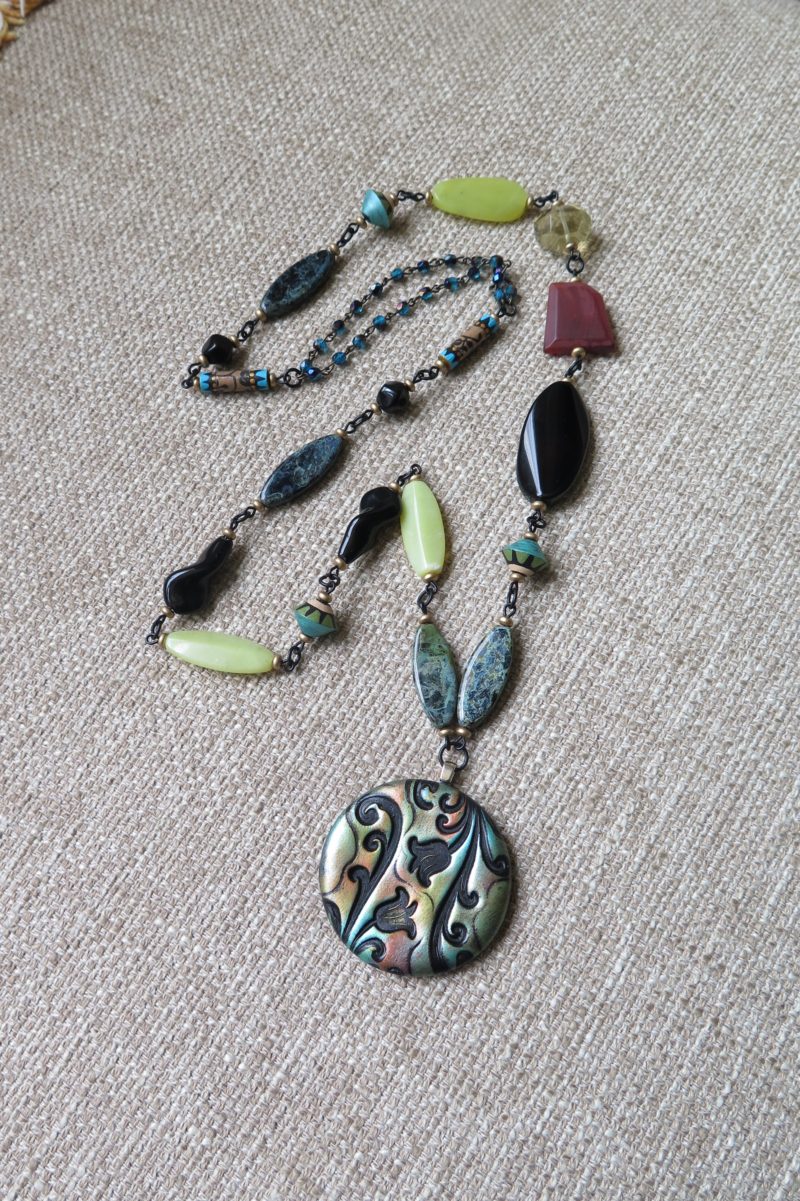 July 2018 Art Bead Scene Challenge (entry#2) – Onyx Tulip Necklace by McEnroeMoments
by McEnroeMoments
Uploaded in July/August 2018

Onxy Tulip Necklace was designed by Michelle McEnroe of McEnroeMoments using a polymer clay pendant by LunaBlueGifts, and paper tube beads and polymer clay bicone beads created by gracefulwillowbeads. This necklace also incorporates multiple gemstones in a variety of shapes, vintage glass beads, Czech glass beads, and a Czech glass rosary chain.

Michelle's Jewelry can be found on Etsy at http://www.etsy.com/shop/McEnroeMoments and in Beadwork magazine.
Image Details
©2019 mcenroemoments | Image size: 336.09 KB | Date uploaded: 1 year ago (August 2, 2018) | Category: July/August 2018 |
182 views, 0 comments, 0 likes
---