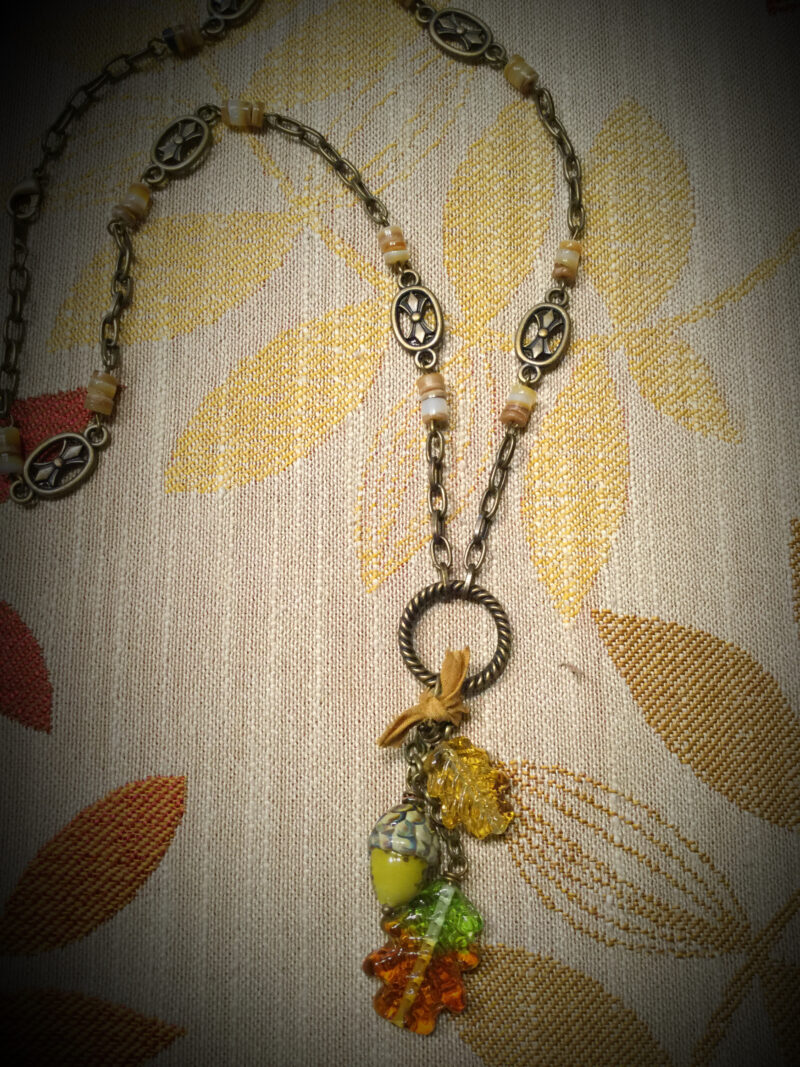 Stained Glass Leaves
by seraines
Uploaded in Art Journey #8 2019

This piece is inspired by Tree of Life. Autumn is my favorite season as I love watching the leaves change colors and picking up acorns. These lovely thoughts influenced this design, featuring lamp work glass leaves and acorns. These dangle on chain "branches" of their own. For the length of the necklace, I used chain combined with Art Deco inspired links and tiny spacers of pale yellow shells. I regret that I cannot remember the artist's name for the lampwork beads - they didn't come with a business card.
Image Details
©2023 seraines | Image size: 275.89 KB | Date uploaded: 4 years ago (November 29, 2019) | Category: Art Journey #8 2019 |
563 views, 0 comments, 0 likes
---