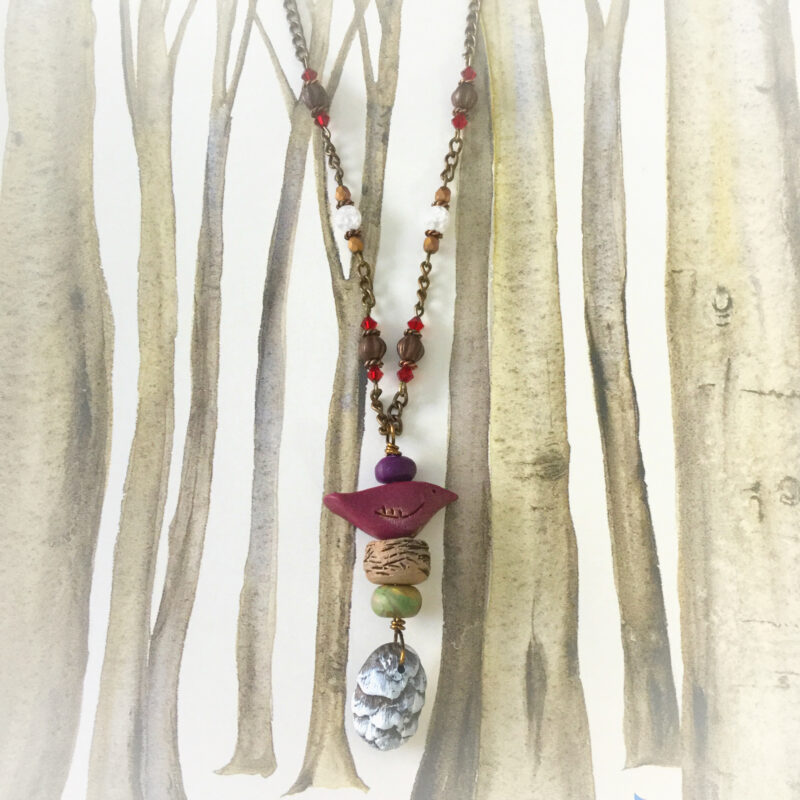 Winter Bird and Pinecone
by seraines
Uploaded in Art Journey #9 2019

I liked the colors in "Snow at Zojoji Temple" and wanted to create something similar - this bird totem from Humblebeads was just the ticket. I jazzed it up a bit using Czech beads and brass spacers to echo some of the colors and frosty snow in the polyclay beads. It's a quick and easy winter necklace!
Image Details
©2023 seraines | Image size: 108.81 KB | Date uploaded: 4 years ago (December 23, 2019) | Category: Art Journey #9 2019 |
549 views, 0 comments, 0 likes
---