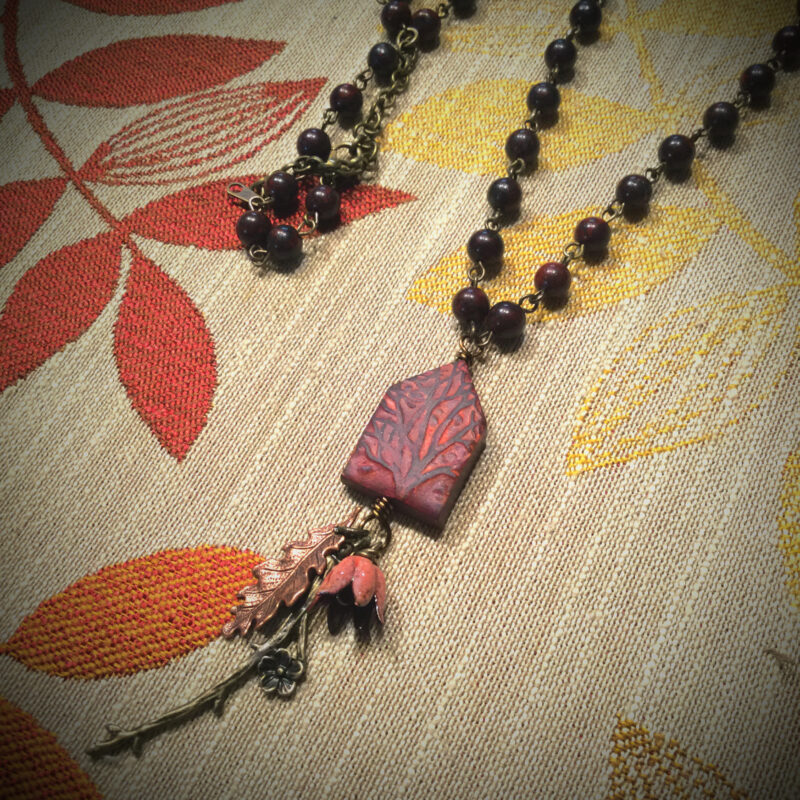 View from the Window
by seraines
Uploaded in Art Journey #8 2019

This piece is my rendition of Coonley Playhouse. For this piece, I imagined what might lay beyond the window. Wright was quite brilliant at fashioning buildings and interior design that complemented the natural world. This necklace used the red circles and black squares as a starting point and I darkened the color palette to rust and moody brown/black. The focal is a polymer clay house bead by Humblebeads, which I loved for its autumn color and bare branches. It reminded me of what lay beyond the window. I made it into a pendant and dangled a copper leaf, brass branch, and enameled headlines by Gardanne. I linked rounds of brecciated jasper to form the chain.
Image Details
©2023 seraines | Image size: 252.31 KB | Date uploaded: 4 years ago (November 29, 2019) | Category: Art Journey #8 2019 |
575 views, 0 comments, 0 likes
---