Congratulations to Karen L.
_____________________________________________________________________________
I am pleased to open my studio to you on this cold but sunny winter day and share what I have been up to lately.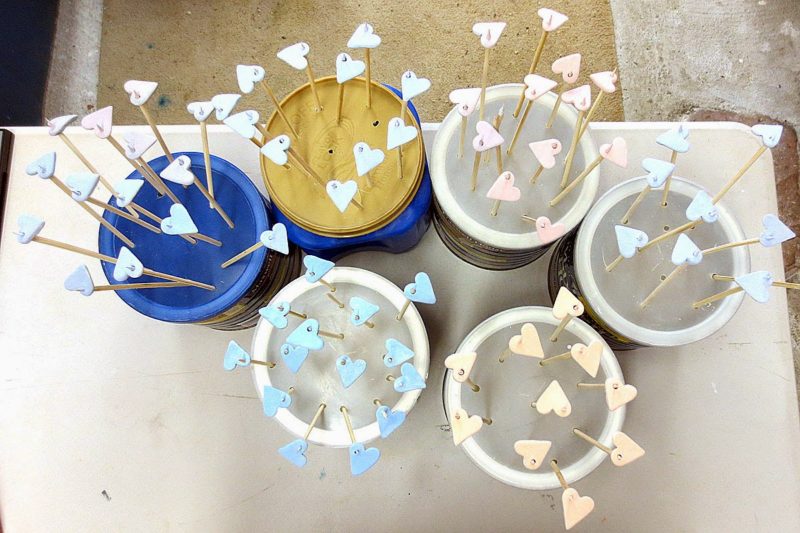 Hearts ready to be glazed. This is a picture of the back of the hearts
A forest of heart ready to be glazed looking out my studio window into the winter snow
Like many others this time of year, I have been making hearts.
Close up of hand painted heart ready for the clear glaze
Metal Hearts Solder Stamped
Ceramic Hearts — Fronts of some of the ones in the first picture
A Wire Wrought Heart
A Hand Cut Heart
A Wire Heart
painting the clay as in these pendants and earring charms below.
Hand painted with glazes which makes for bright colors—earring charms
Gelli Plate Printed Earring Charms One Firing Light colors
The Question and the Prize
Since it is so cold today, a weather question comes to mind. What season do find inspires you to be most creative? and Why?? Leave a comment below and you will be entered to win a pair of ceramic hearts. I find that winter inspires me the most, even though it is very cold where I live, because there are fewer distractions and more time for creating. I look forward to reading your answers.
Thanks so much for stopping by.
Mary
Winter Sunrise