---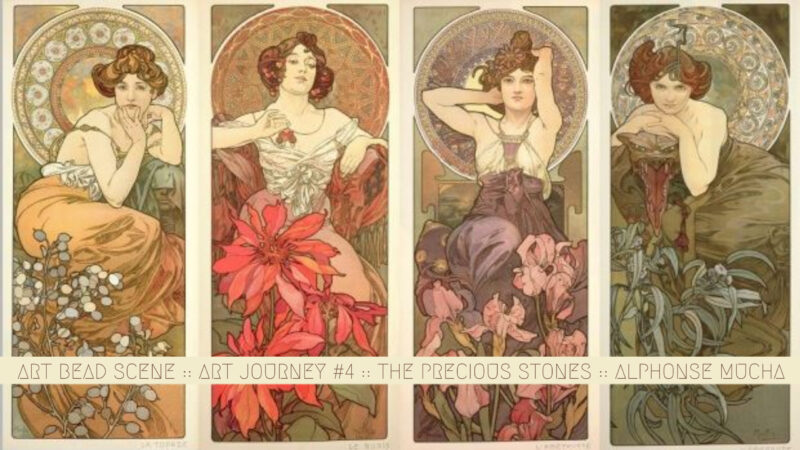 I've been excitedly waiting for Art Journey Four… Alphonse Mucha's Precious Stones. Two summers ago I had the great pleasure of traveling throughout the Czech Republic with my husband and two good friends. We spent our last couple of days in Prague… a fairy tale of a city that I wouldn't hesitate to go back to visit. Our time in Prague was all too brief and we only saw the tip of the iceberg… leaving the depths to explore on future travels.
One thing we did get to do was visit the Mucha Museum Prague. It was fascinating learning more about the life and artwork of Alphonse Mucha and seeing so many of his original pieces and sketches was inspirational. I will admit that the librarian in me was horrified by the lack of climate and lighting control within the museum. (I have just enough archival knowledge to be dangerous, lol.) At any rate, I've been pretty enamored with Mucha's work ever since.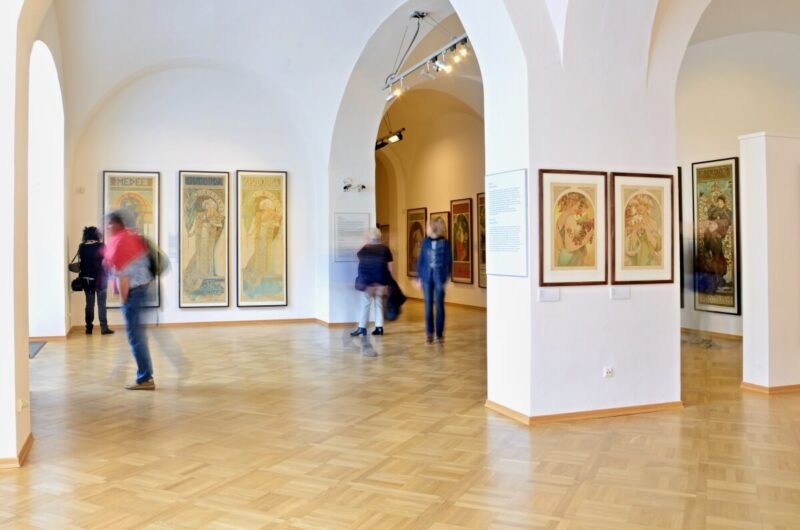 ---
Before we dive into the beads, here's my standard caveat: This isn't in any way meant to be exhaustive or a shopping list… I realize that some of these makers are outside of the U.S. and that it's always possible that not all my picks will still be available by the time you see this post. That being said, I'm providing a link to each artist's shop in the photo captions for you.
---
Medallions and Circles
All four of the panels from Mucha's The Precious Stones feature mosaic medallions behind the female figures. I found some fun pieces to echo the mosaic halos from the backgrounds. Majoyoal in particular had a lot of charms that would work nicely for this challenge… it was hard for me to choose my favorites!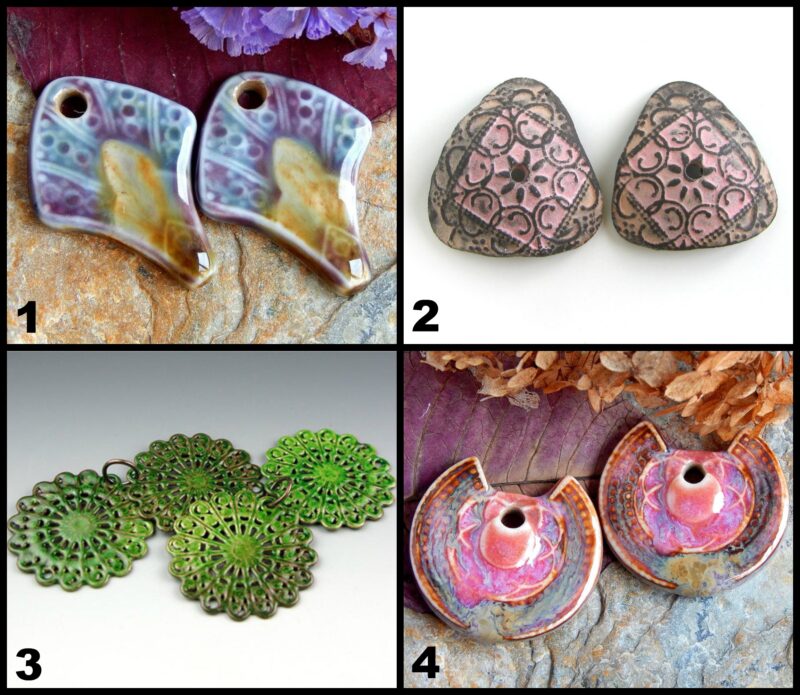 1 and 4) Majoyoal, 2) Nadia Terra ,3) Gardanne Beads
---
Floral Motifs
Each gemstone has a corresponding flower element at the bottom of the panel. I was able to find some nice lampwork pieces that corresponded to some of the flowers… the iris, lily, and poinsettia. There are lots of ways you could incorporate the floral elements into you designs for this journey, either through art beads like these or with Czech glass flower beads paired with other art beads. I can't wait to see what creations bloom on your bead tables!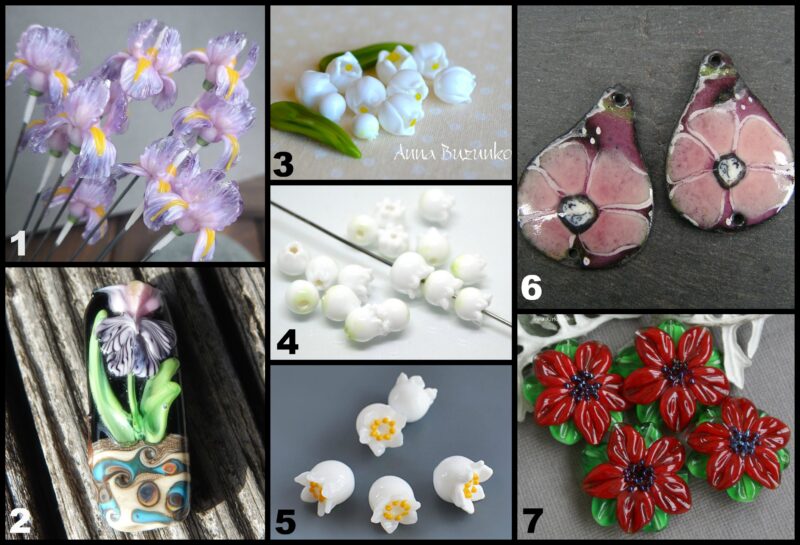 1) Jewelry Beads by Katie, 2) Simply Lampwork, 3) Lucky Lapki, 4) Oli Ver Star, 5) Petrovna Lampwork, 6) Liliemaux, 7) Inna Kirkevich
---
Images from Mucha's Work
Mucha's work truly is enchanting and plenty of art bead makers have clearly been caught up in its spell. In my explorations I found several pieces that have incorporated Mucha's images into their work. I even found charms by both Kiyoi Design and ARETO Beads with images from the Precious Stones panels. The charms from Liliemaux may not be direct uses of Mucha's images but they felt almost like a screen print adaptation of one of his figures.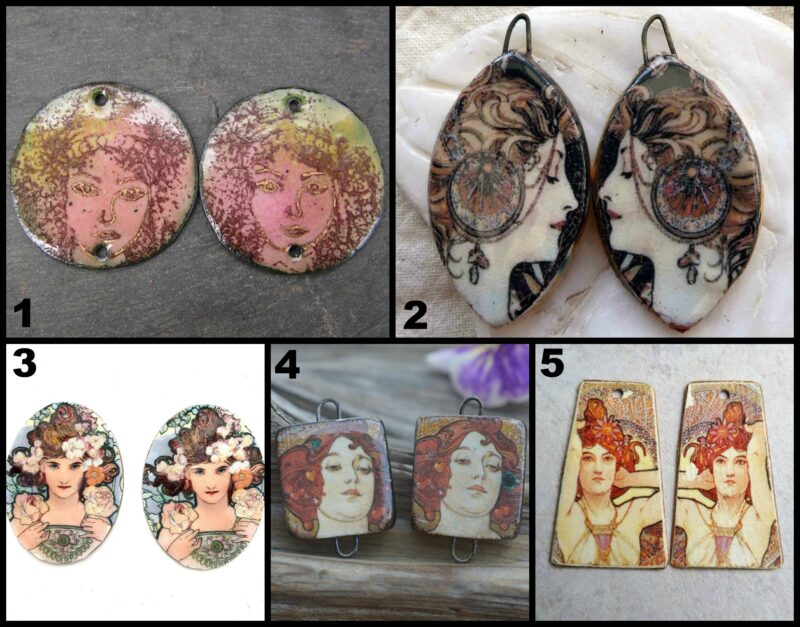 1) Liliemaux, 2) Scorched Earth, 3) Thislia Ateliers, 4) Kiyoi Design, 5) ARETO Beads
---
Some Random Art Deco Goodness
I totally lucked out that I spotted these lovely Art Deco pendants at a recent Facebook sale by Jenny Davies-Reazor. I couldn't resist picking a couple of them up for myself (she had a whole series) for this Art Journey. I grabbed the bottom one first but when I saw the one on the top where the Muse is distilling (probably for perfume, not liquor) I had to have her too!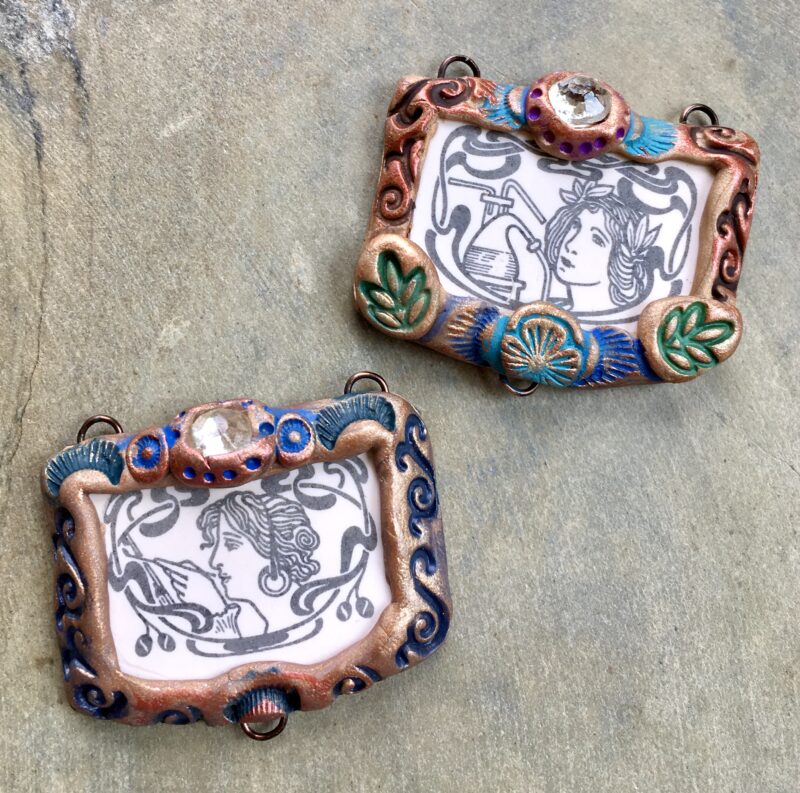 ---
Thanks for stopping by to get some art bead inspiration! I hope that I've given you some ideas to get you going for our fourth Journey of the year… Go to our Art Bead Scene Lounge Facebook Group to submit your creations for this Art Journey. Click HERE and then find the album for the current Journey to add your photo. Remember, you can enter as often as you like… the only rule is that you have to use at least one art bead or component. The deadline for entries is June 19th.
---
Sarajo Wentling, Your Monday Muse