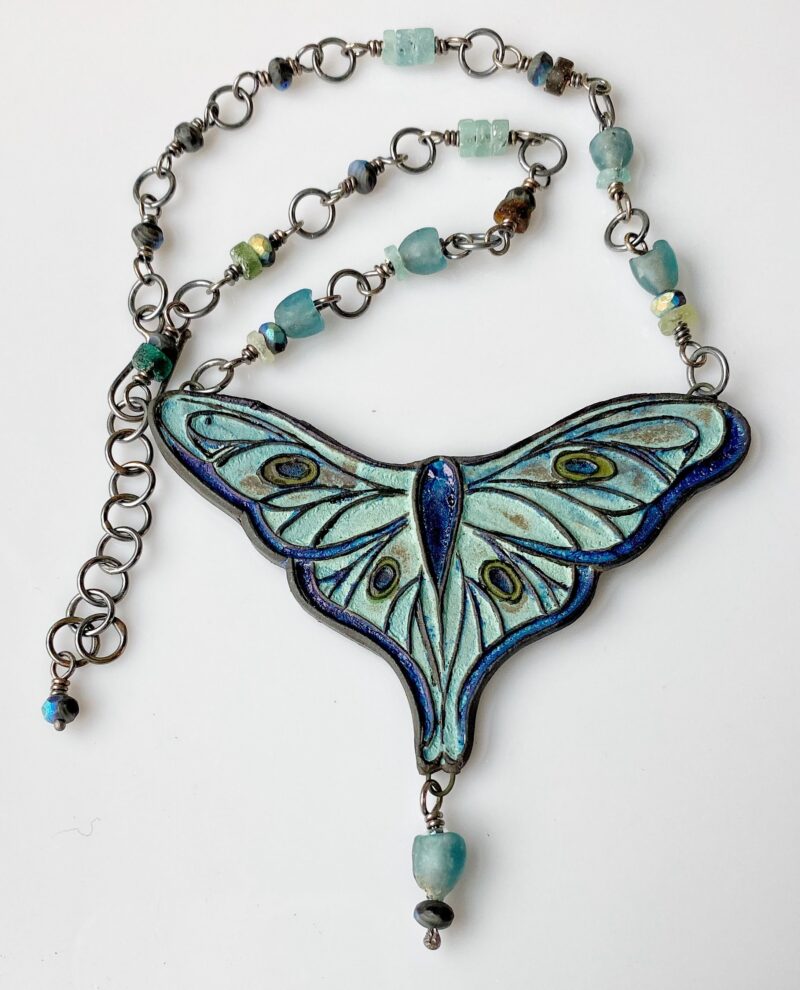 Of Moth and Women, instead of Mice and Men. It's a play on words, which I love. Also, it's been months since I've felt well enough to do my turn on the blog and my word creativity might not be up to snuff.
Our Art Journey for this period is the baroque paintings of Rachel Ruysch. I'm reading up on her on Wikipedia. What an amazing woman and artist. She grew up in an educated household, her father being a professor of anatomy and botany. That she started painting flowers does not surprise. The fact that she created her own style of painting and was successful during her actual lifetime is amazing. And not only was she a successful painter during her lifetime, she was married and had 10 (yes, TEN) children…during the 1700's. Can you imagine what life was like then? What the role of a woman as an artist? Wife? Mother? Truly a role model and an inspiring woman.
Her paintings are rich in color and texture, her floral bouquets are extremely detailed and the addition of small creatures only add to the appeal. Check out more of her work online.
My contribution to this Art Journey primarily this necklace.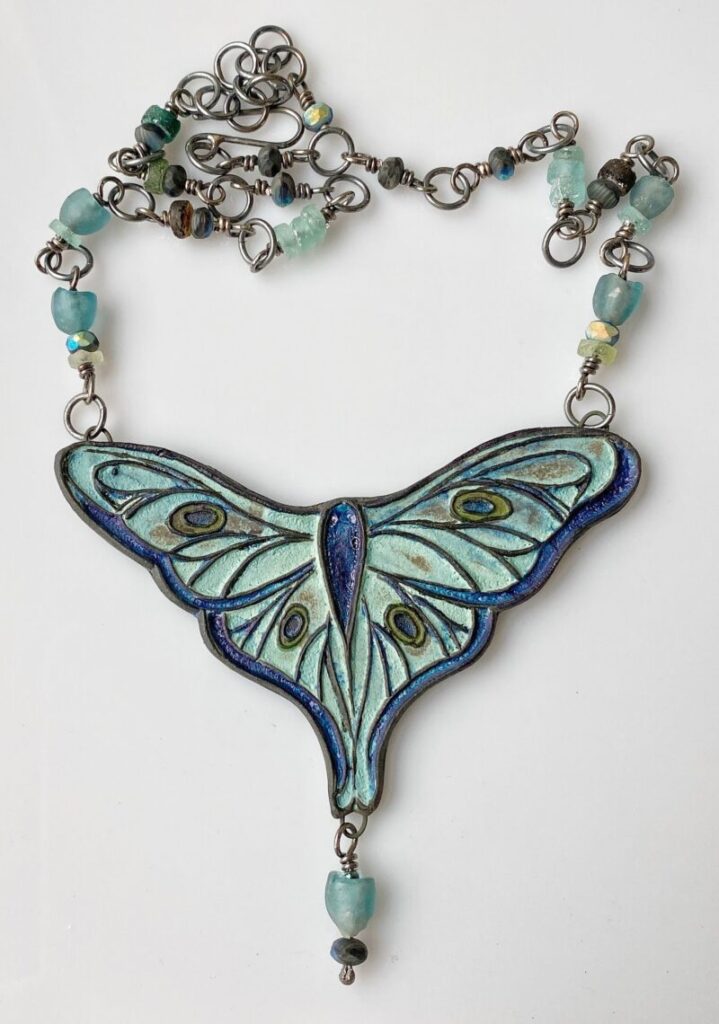 The beautiful pendant is from Sarah Kendell and her Slate Studios Supply www.SlateStudiosSupply.com. What a talented art bead designer she is. I've fallen in love with so many of her beautiful creations. I have a very carefully horded stash that I use sparingly.
In designing this necklace, I actually altered the pendant a bit but adding some more blue to it, per my customer's request. I made the links with ancient Roman glass beads and some faceted black Czech beads. Keeping the design simple and focused on the pendant. I'm still working on the earrings, experimenting with verdigris patina on copper.
While looking through my focal bead stash, I did find another couple of bracelet bars from Jill Stoffregen, Fox Paws Beads www.etsy.com/foxpaws. The rich color and details of the flowers bring to mind out Art Journey artist. Jill is another of my all time favorite art bead designers. Her beads are inspired by art and her home in Minnesota.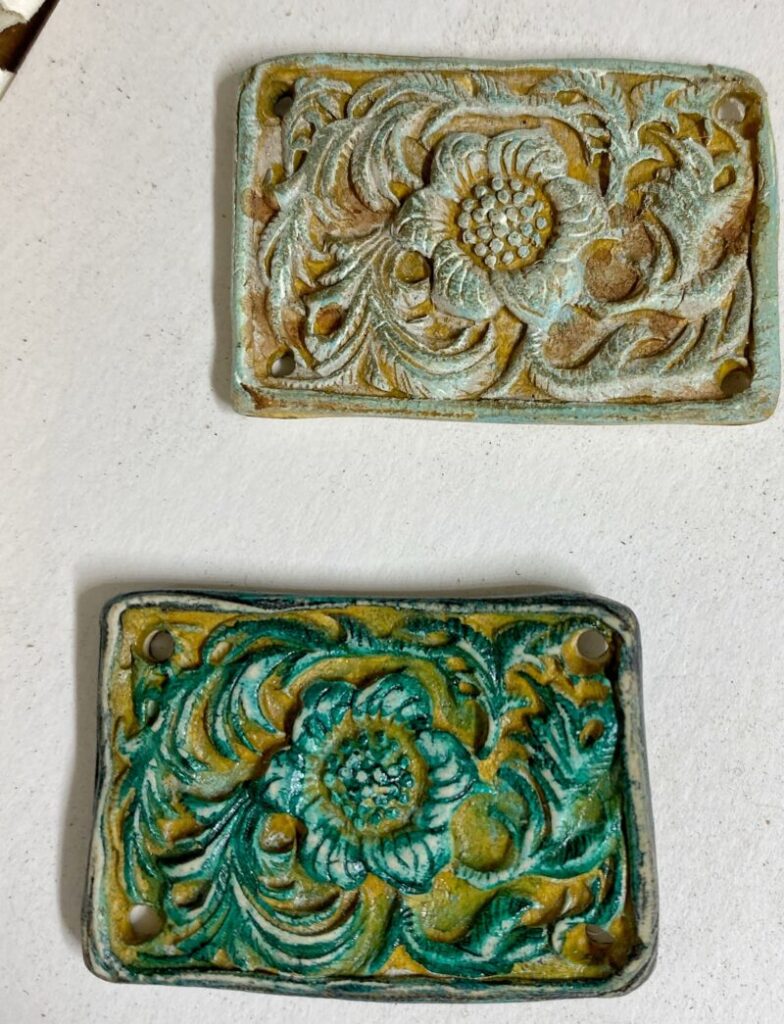 In the bottom one, as you can see, I played with the color a bit, I can't seem to help myself. I've not yet finalized a design but I'm thinking a bracelet with the bottom bead and a necklace with the top bead. I can see in my mind's eye the top one with Czech glass flowers dangling down… We will see how that goes.
If you would like to design along and see what other's have made, visit the album, add your creations to it at Art Bead Scene Lounge on Facebook. Remember, you can enter as often as you like… the only rule is that you have to use at least one art bead or component. The deadline for entries is October 16, 2020.
Thank you for stopping by and spending time with me.
Blessings