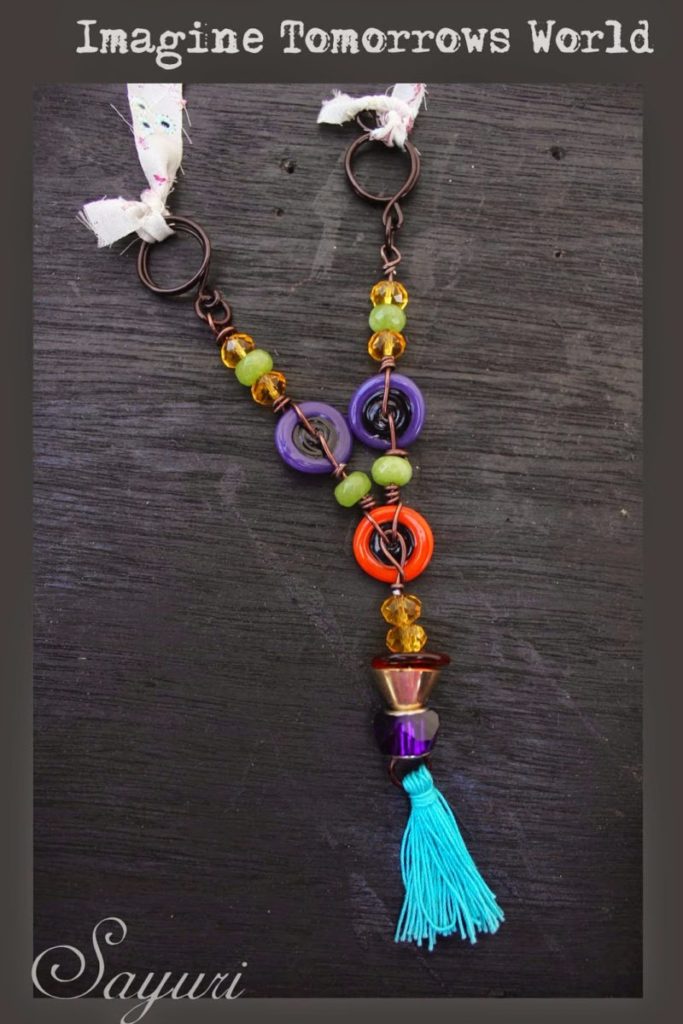 The bright and varied palette of colors in this month's challenge rev me up! And that is what attracted me to this necklace by Divya N of Jewels of Sayuri. The round shapes, the long tassel, the glowing purple orb… all evoke the playfulness and sense of movement in this challenge painting.
+
Featured Bead Artist :: Jyothi

~~~~~~~~~~~~~~~~~~~~~~~~~~~~~~~~~~~~
Just a friendly reminder… We
have a slightly new format for uploading your pictures for consideration
for the Perfect Pairings each Wednesday, as well as the Monthly
Challenge Recap post.
We are now using Pinterest!
You can find more details in this post about the exciting new changes
, including a board devoted to art beads inspired by the monthly challenge! (Ooh! Look! More pretty beads to lust after!)
Pretty please make sure that you post a
link in your Pinterest description so that I have someplace to attribute
the picture to! And don't forget to tell us about those art beads!
Deadline to get
your pictures posted to the Pinterest boards for the creation of the
Monthly Challenge Recap post is TODAY, Wednesday, January 28th! I will be making up the recap shortly.
Let's start the new year off with a BANG!