There is so much going on in this month's inspiration that I truly didn't know where to start. I adore the deep teal color contrasted with the blush pink roses and the ochre drapes. I looked really deep into the painting and noticed the cherub, the clock, the book, lace, the bows and the feather in the inkwell. So my ideas were all over the map.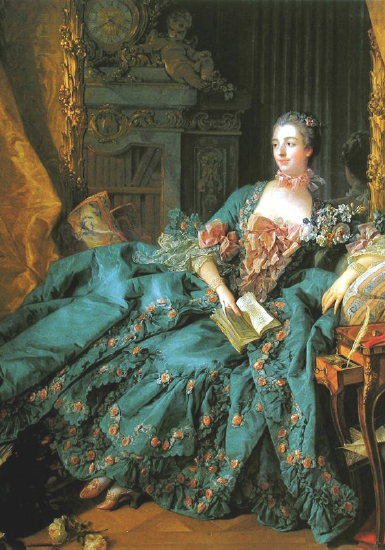 I wanted to keep it simple this month, as I have quite a lot going on, but I also have a pledge to teach myself something new. So…what to do?
I decided to zone in on the color as most important, and the flowers. My initial thought was to do some sort of a cameo style setting, and I have plenty of those. I remembered that there was a technique called polymer clay embroidery that I find fascinating. There are so many people around the world doing their own version of polymer clay embroidery (just do a little Google). But there are two really awesome polymer clay artists that I admire for their commitment to incredible detail: Jennifer Morris,and Eva Thisson from Germany. So I thought that perhaps I could teach myself how to do my own version of the embroidery style.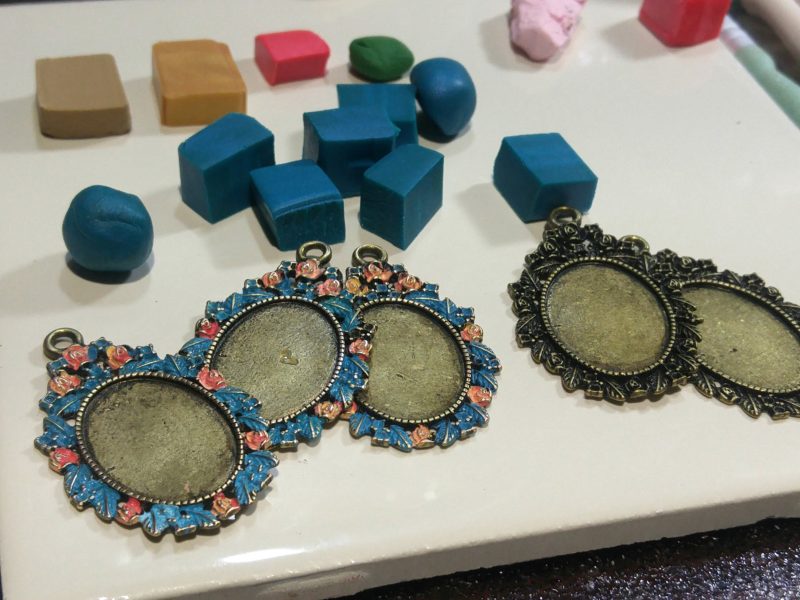 I had these ornate brass bases with an edge of roses and leaves. I thought they would look even better with a little bit of color, so I brought out my Vintaj metal patinas, especially since I had just added a few more colors to my library. Deep turquoise, topaz, agate, coral and citrine were perfect.
To make the embroidery, I started with a domed base of peacock pearl clay, which happens to be the exact shade of teal from the picture. Making the flowers was pretty easy, using the tiniest bits of colored clay and various needle tools. I haven't decided if these would look better with a little bit of antiquing. I will have to do a few more experiments before these will ready for release to the Club members.
I think that the cameo setting style of these little blooms are exactly the sort of thing that a woman like Madame De Pompadour would certainly approve.
I look forward to seeing what you are doing with the inspiration.
What is most inspiring to you in this month's inspiration?