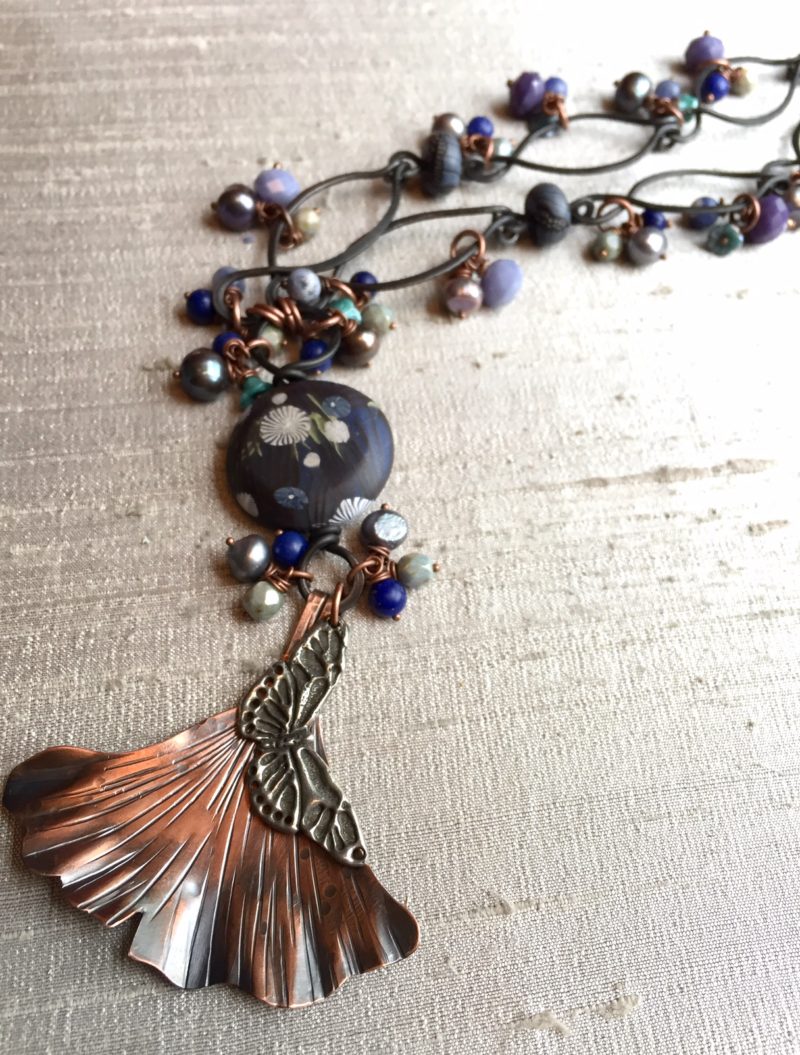 Today's Bead Table Wednesday is doing double duty as a my submission for the Halcraft Pretty Palette Challenge for September.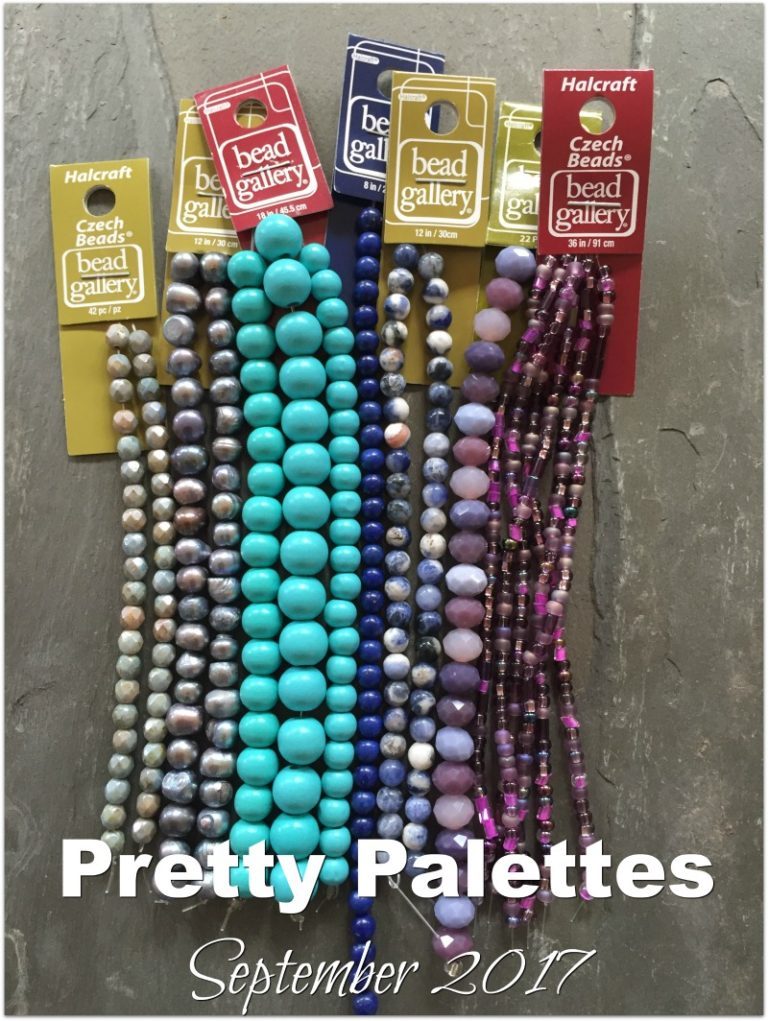 Here are the beads Molly sent me for the challenge. I love these colors but went for the more subtle hues in the collection and saved the turquoise wood beads and purple seed beads for another project.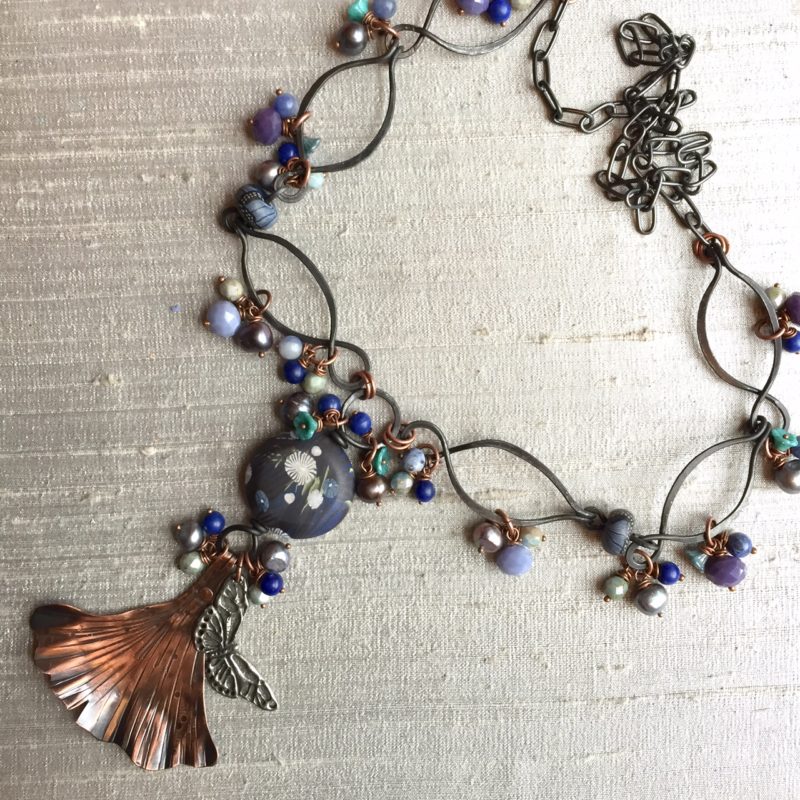 I created wire links and embellised them with dangles with pearls, Czech glass and stones from Halcraft. I added in some turquoise flowers to bring in the color from the challenge.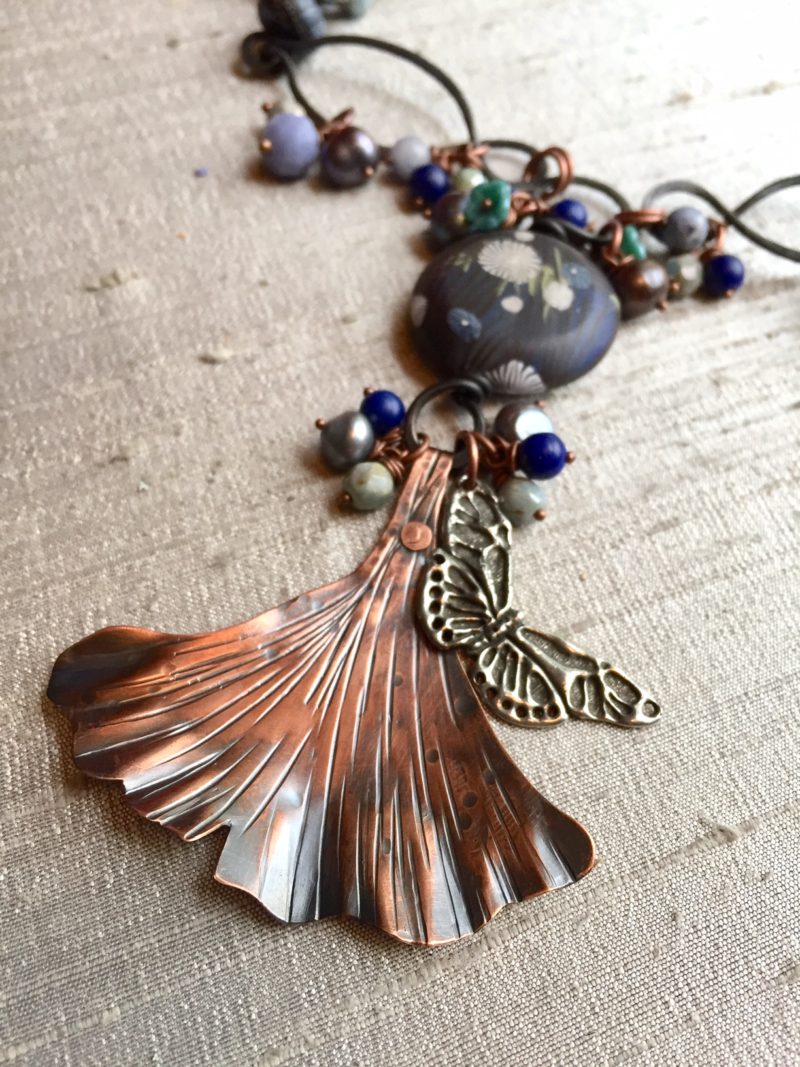 My focal element is a large copper gingko leave that I created accents by a Green Girl Studio pewter butterfly. I used one of my branches lentil beads and two butterfly wing disk beads in my necklace too.
You can watch the video here and to see how I created the wire links in the necklace.
Video Resources:
16 gauge steel wire, Now That's a Jig and and oval puck: BrendaSchweder.etsy.com
Humblebeads Vip Party group – Trunk Show 7 pm EST tonight!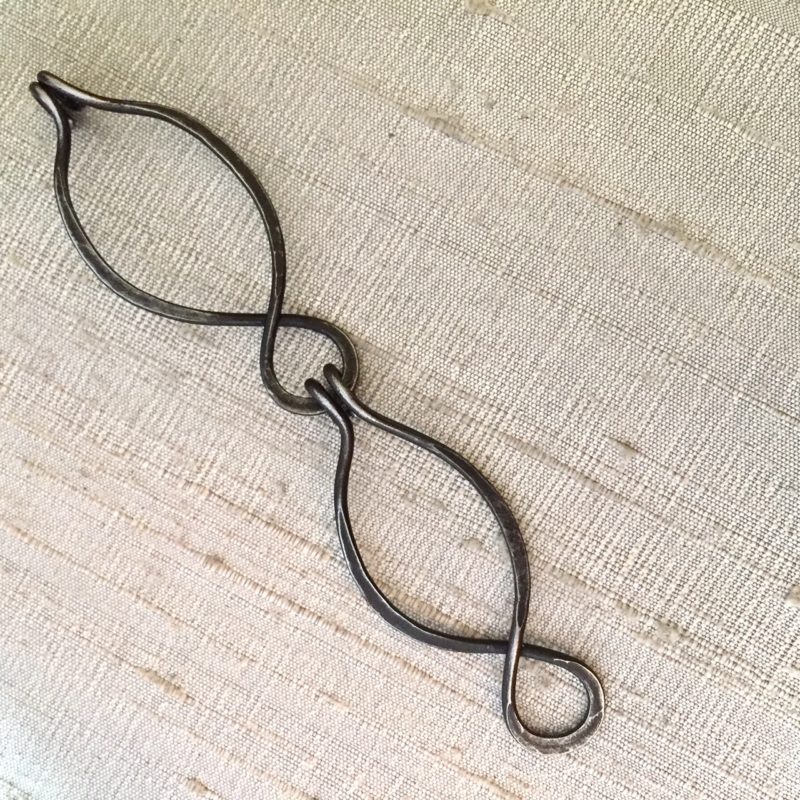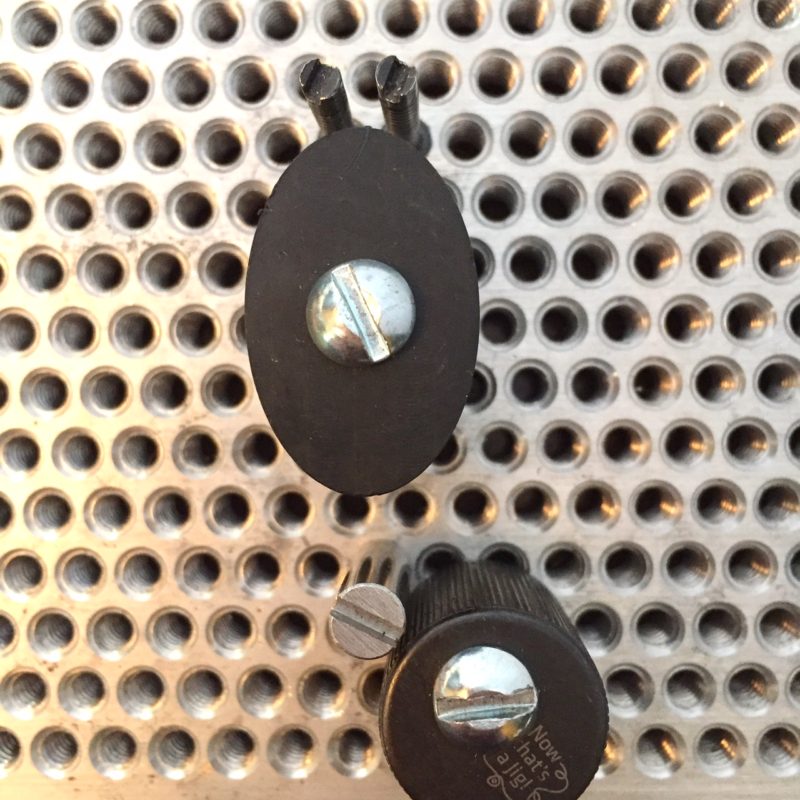 Here is a close up for the jig set up if you'd like try it yourself!