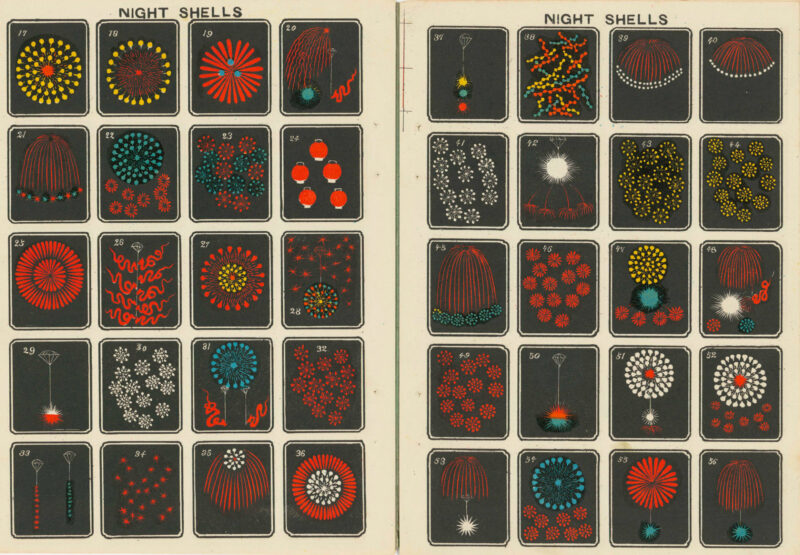 Hello, friends! I hope you're enjoying Art Journey 5 as much as I am!! Gosh, I had so much fun with these vintage woodblock designs that if I hadn't run out of time, I could have just kept going and going! I have 5 designs to show you today with a nice mix of textures, patterns and a variety of bead artists!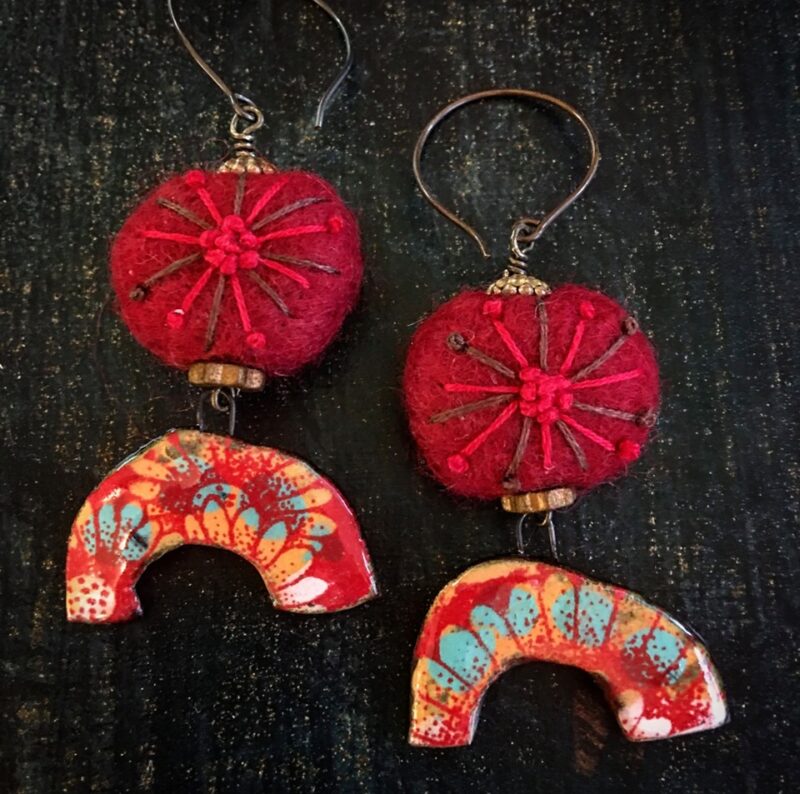 Embroidered wool felted beads by Smika and festive ceramic charms by Josephine Beads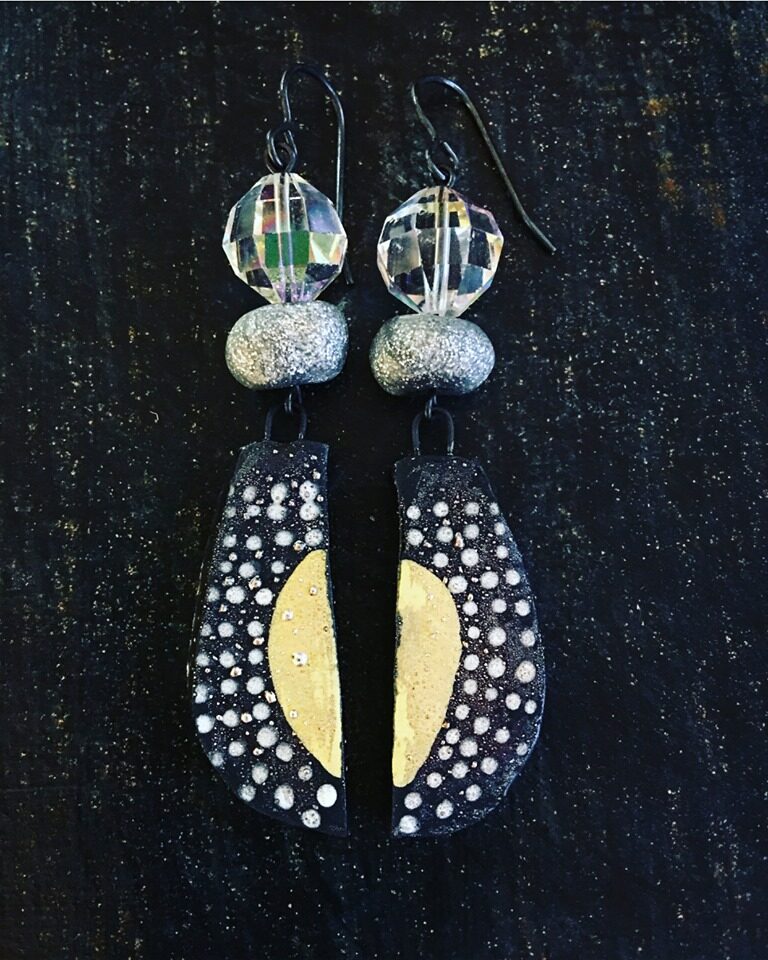 Vintage faceted AB crystals combined with fabulous glittery spacers by Humblebeads. Handmade ceramic charms by Josephine Beads.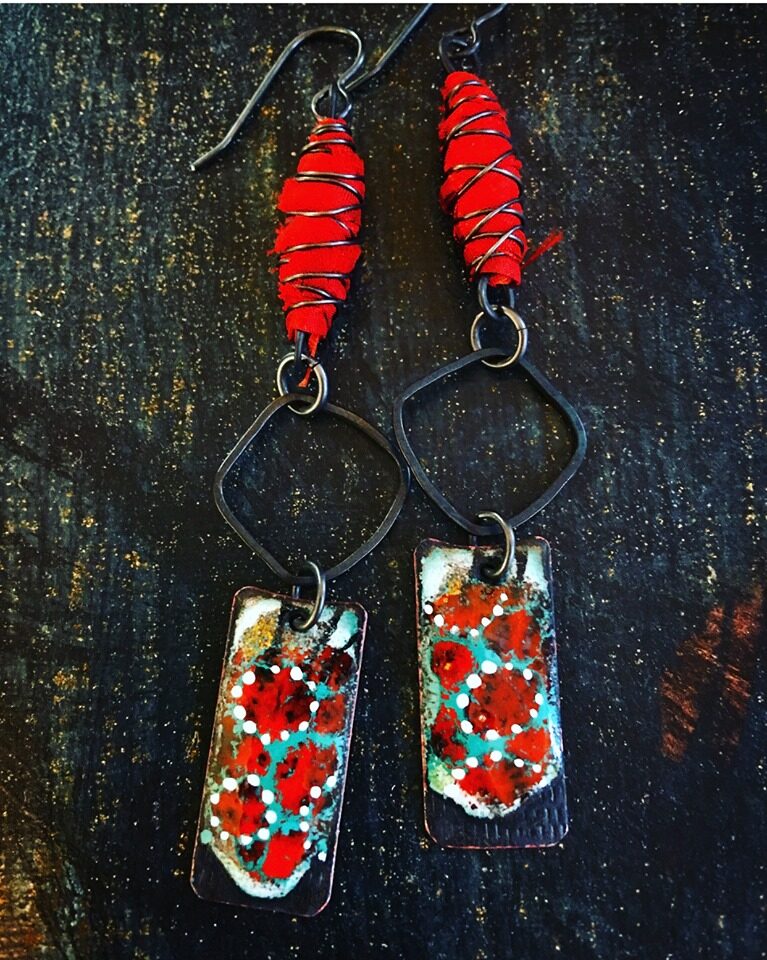 Fabric wrapped beads in bright celebratory red by SagaHus . Enamel charms by Nooma Cav of Inviciti.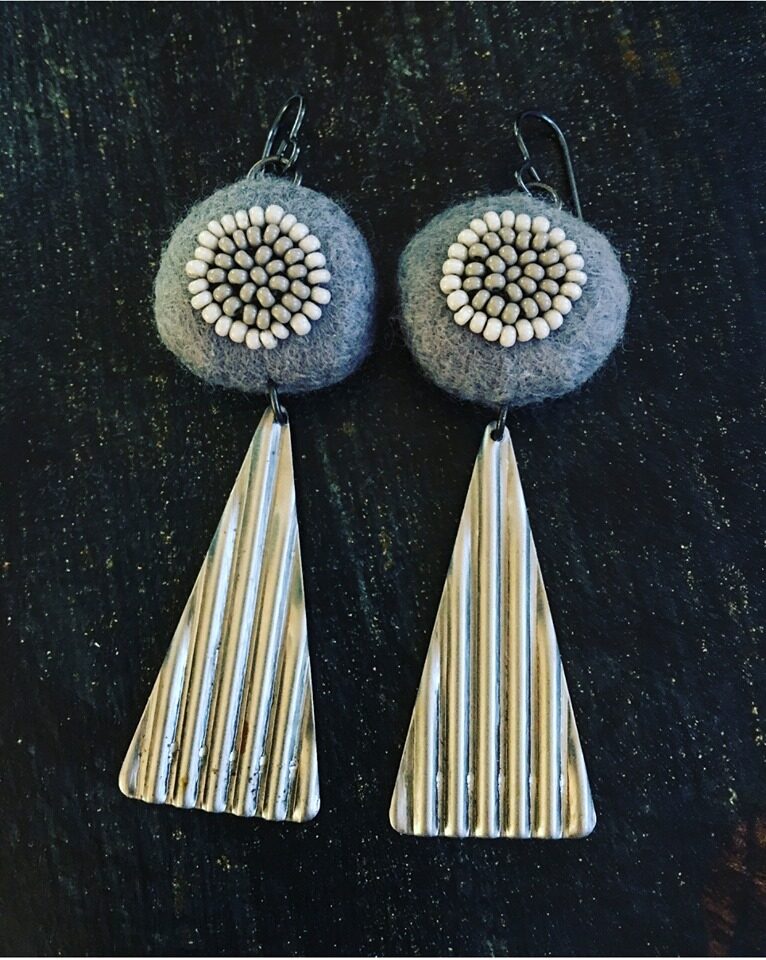 Contemporary embroidered wool felted beads by Smika with attached vintage corrugated steel triangles.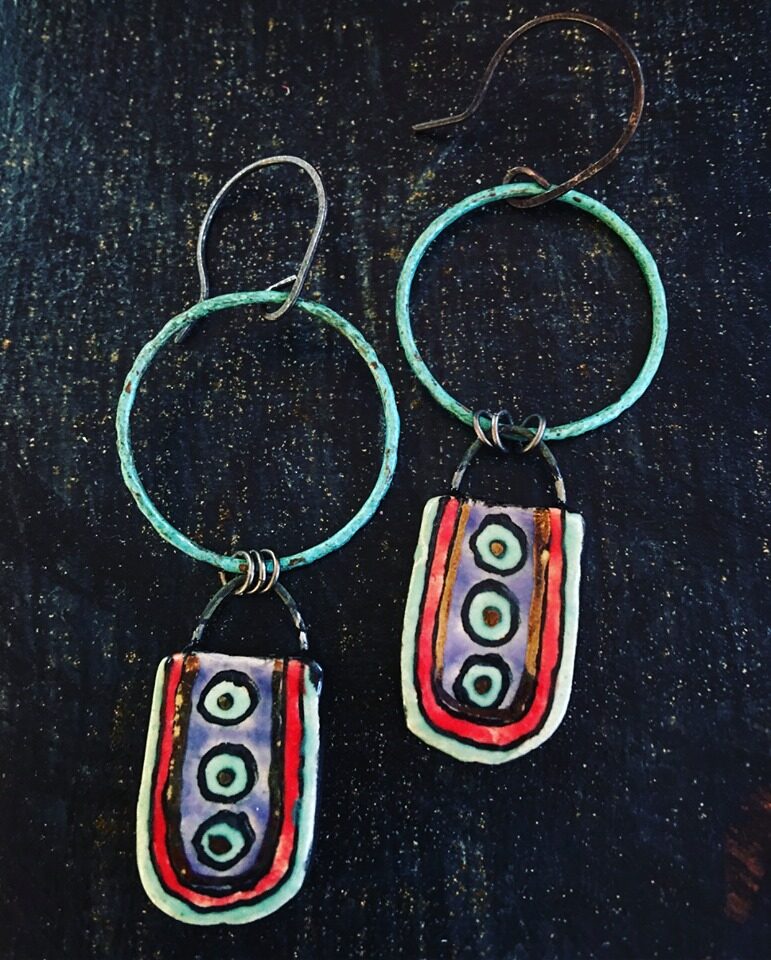 Hand-forged and patinated ring connectors by Missficklemedia. Artisan made ceramic charms by Diane Hawkey.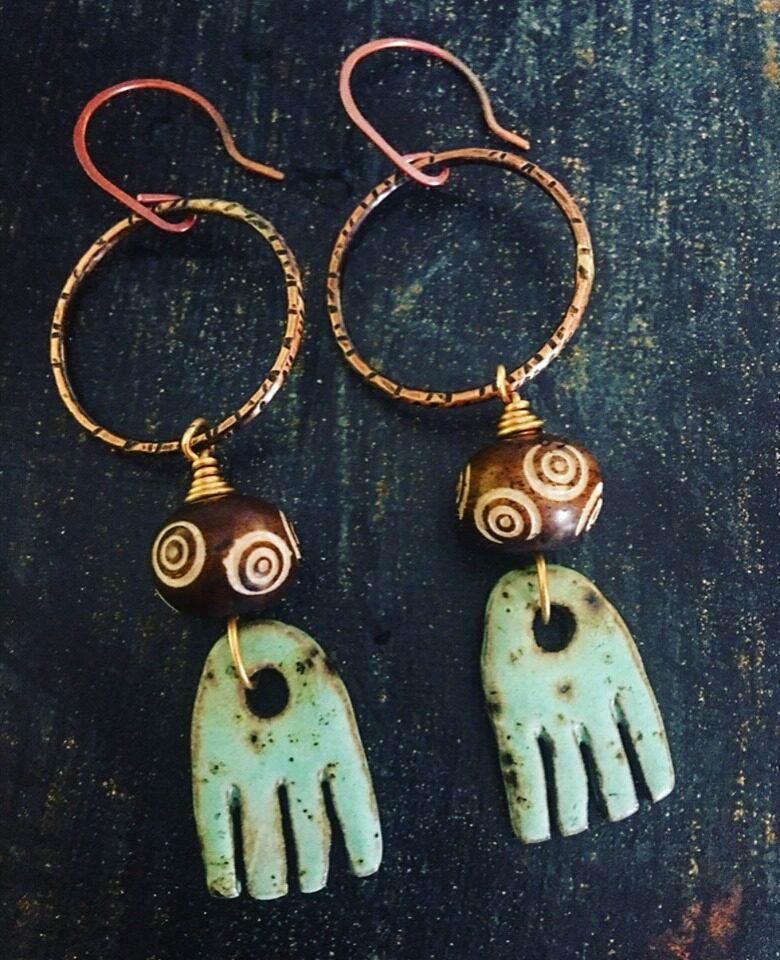 Hand forged connector rings by Missficklemedia. Carved wood beads attached to handmade ceramic charms by Happy Fish Things.
Thank you for joining me today! I had some last-minute computer issues so this post hasn't been very wordy. I'm just happy it was able to go live on time…phew. If you should have any questions please feel free to contact me or add a question in the comment section. Cheers!
Loralee xo