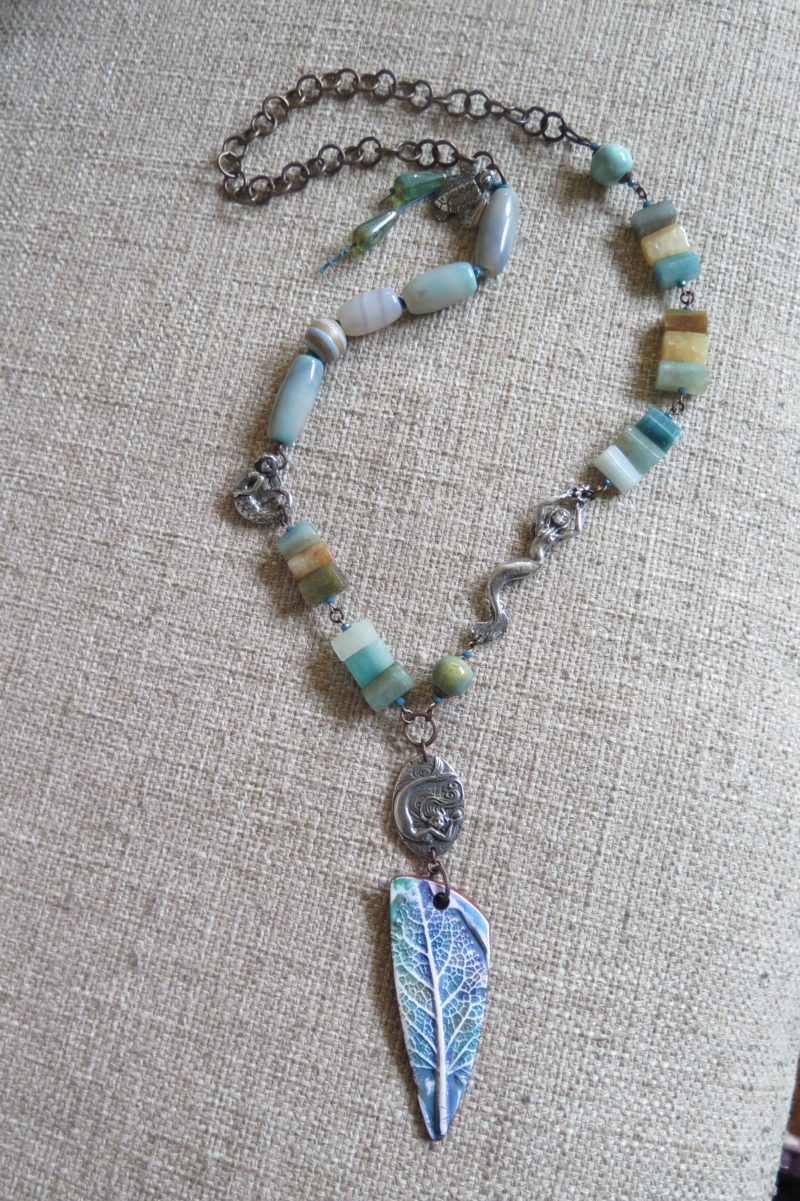 Art Journey 2019 #2-ABS Challenge (entry#1)- Mermaid Lagoon Necklace by Michelle McEnroe
by McEnroeMoments
Uploaded in Journey 2 2019

Mermaid Lagoon Necklace was designed by Michelle McEnroe of McEnroeMoments using 3 mermaid and 1 tortoise pewter connectors/beads by Green Girl Studios, 3 ceramic round beads by Gaea, and a gorgeous polymer clay pendant by Cabinfeverclay. Supporting the artist beads in the necklace are blue-green quartz barrel beads, blue haze agate rice beads, and Czech glass beads.

Michelle's jewelry can be found on Etsy at http://www.etsy.com/shop/McEnroeMoments and in Beadwork Magazine.
Image Details
©2020 mcenroemoments | Image size: 304.29 KB | Date uploaded: 12 months ago (March 2, 2019) | Category: Journey 2 2019 |
126 views, 0 comments, 0 likes
---