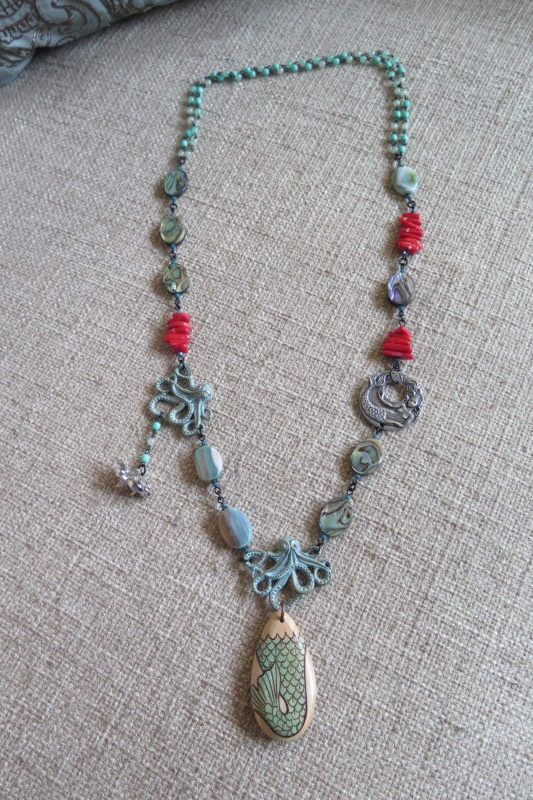 Art Journey 2019 #2-ABS Challenge (entry#2)- Mermaid Hide & Seek Necklace by Michelle McEnroe
by McEnroeMoments
Uploaded in Journey 2 2019

Mermaid Hide & Seek Necklace was designed by Michelle McEnroe of McEnroeMoments using a mermaid tail wood pendant by SummerArtWind as the focal, and a mermaid pewter connector and a fish charm by Green Girl Studios. Supporting the artist beads are abalone oval beads, blue haze oval beads, verdigris patina octopi charms, and red coral chips.

Michelle's jewelry can be found on Etsy at http://www.etsy.com/shop/McEnroeMoments and Beadwork Magazine.
Image Details
©2020 mcenroemoments | Image size: 154.25 KB | Date uploaded: 1 year ago (March 2, 2019) | Category: Journey 2 2019 |
182 views, 1 comments, 0 likes
---