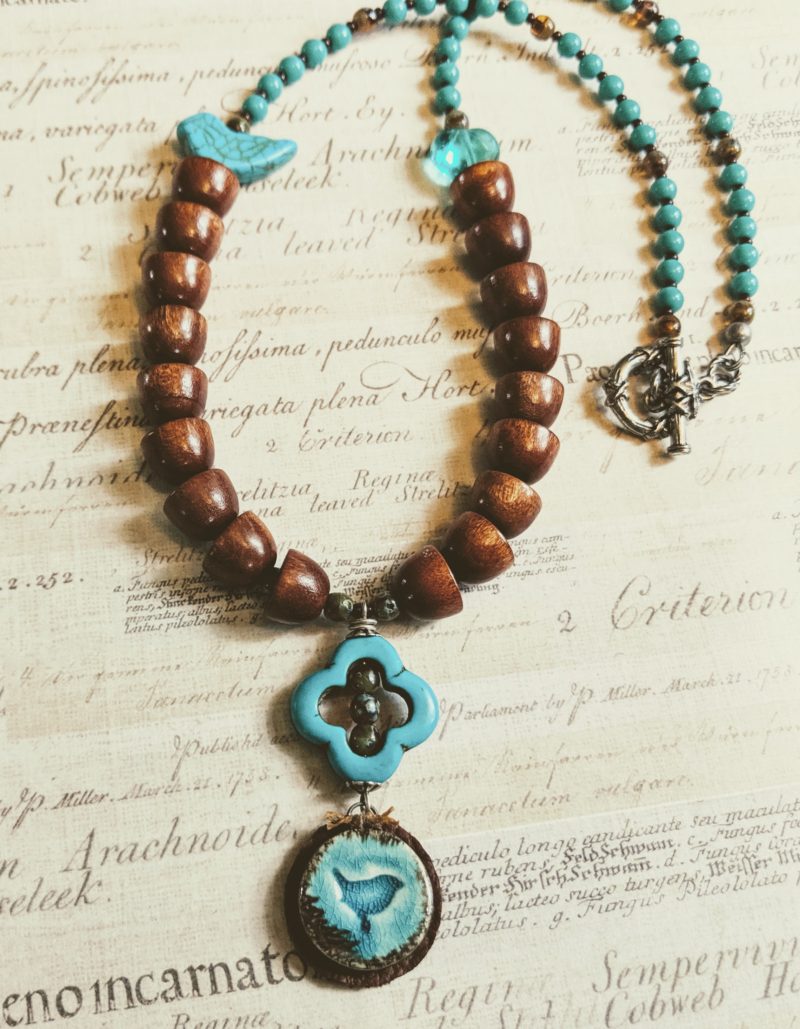 Necklace by Tara Leitermann
by Tara Leitermann
Uploaded in Art Journey #6 2019

I was struck by the birds in Morris's artwork, and intrigued that he had a friend do the birds for him. This sweet solo bird charm by Lindsay Drake reminded me of those birds, so I designed this necklace around that charm. Faux turquoise complimented the color nicely, and vintage wood bead caps drew out the brown. After I was basically finished with the design, I felt that the bird would benefit from a bit of a frame. I hand cut a leather circle, and glued that to the back of the charm.
Image Details
---