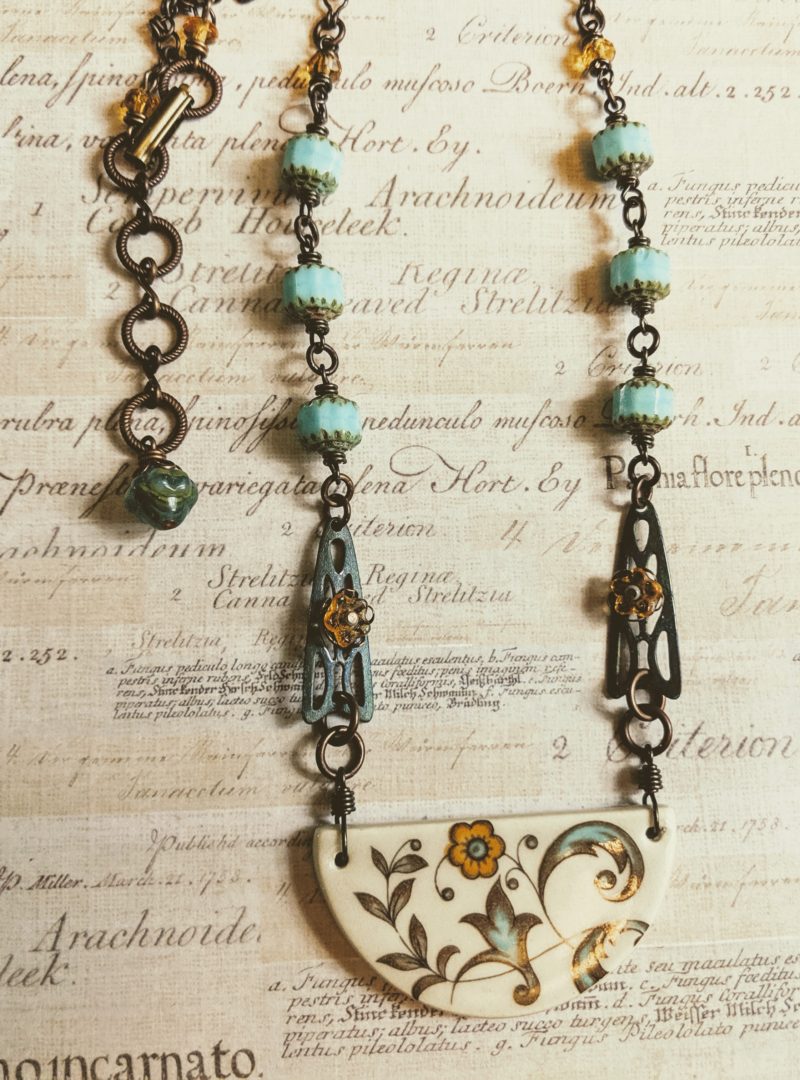 Necklace by Tara Leitermann
by Tara Leitermann
Uploaded in Art Journey #6 2019

I had been adding patina to the metal links here, and feeling frustrated about how the color was turning out. This lovely pendant by Pajego Art House was sitting on my desk, as I had pulled it out for this challenge. I set the three components together, and realized that the patina was the perfect color for the pendant. I wired beads and caps to the links, and gradually built the necklace around those pieces.
Image Details
---