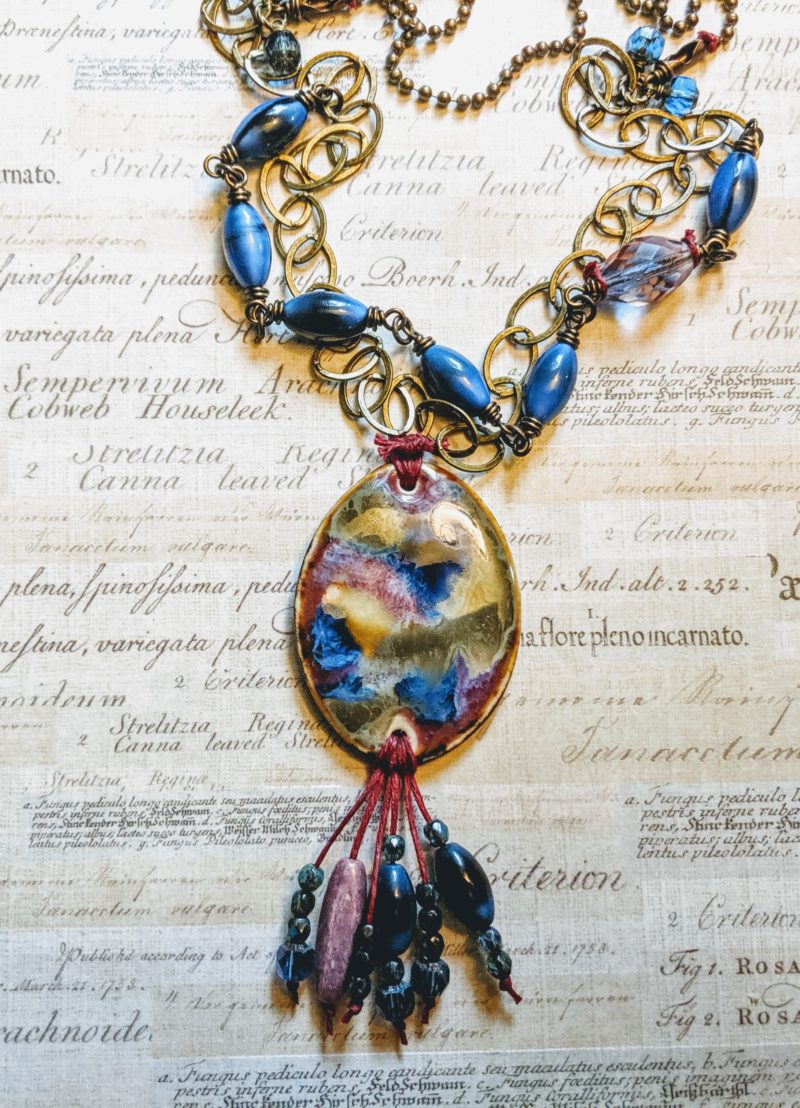 Necklace by Tara Leitermann
by Tara Leitermann
Uploaded in Art Journey #4

This ceramic oval piece was a bonus bead (!!) sent with my order from Lisa Peters Art. I was struck by the intriguing colors, which reminded me strongly of the vase in the vibrant flowers-in-a-vase artwork. I pulled in oval beads in harmonizing colors, and used scraps of burgundy linen from other projects to add a spark of contrast, and also tie it all together.
Image Details
©2023 tara-leitermann | Image size: 232.00 KB | Date uploaded: 4 years ago (June 17, 2019) | Category: Art Journey #4 |
481 views, 0 comments, 0 likes
---