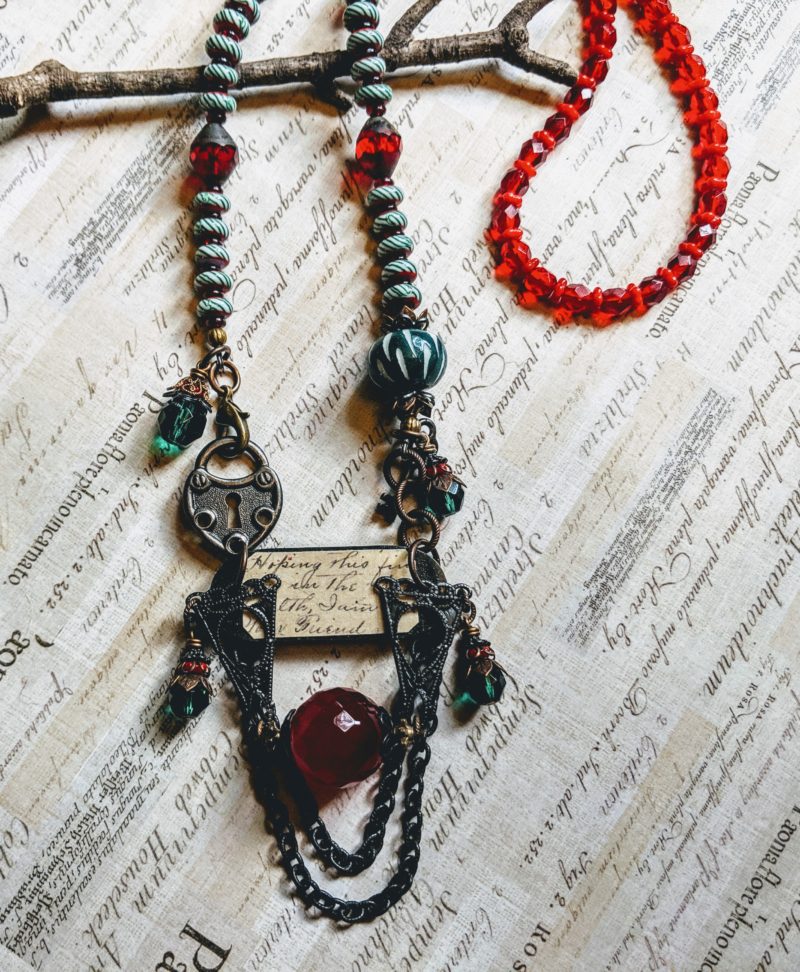 Necklace by Tara Leitermann
by Tara Leitermann
Uploaded in Art Journey #5 2019

Inspired by Tillie Losch, this necklace features a papered metal link by myself, and a ceramic bead by artisticaos (won in a previous challenge, thank you so much, Terri!) I was carried away by the red ball, and picked a large, red-opal Czech glass bead to build around. The stripey beads recall the patterned skirt. For me, the necklace took on a hot air balloon/ steampunk feel that I thoroughly enjoyed.
Image Details
---