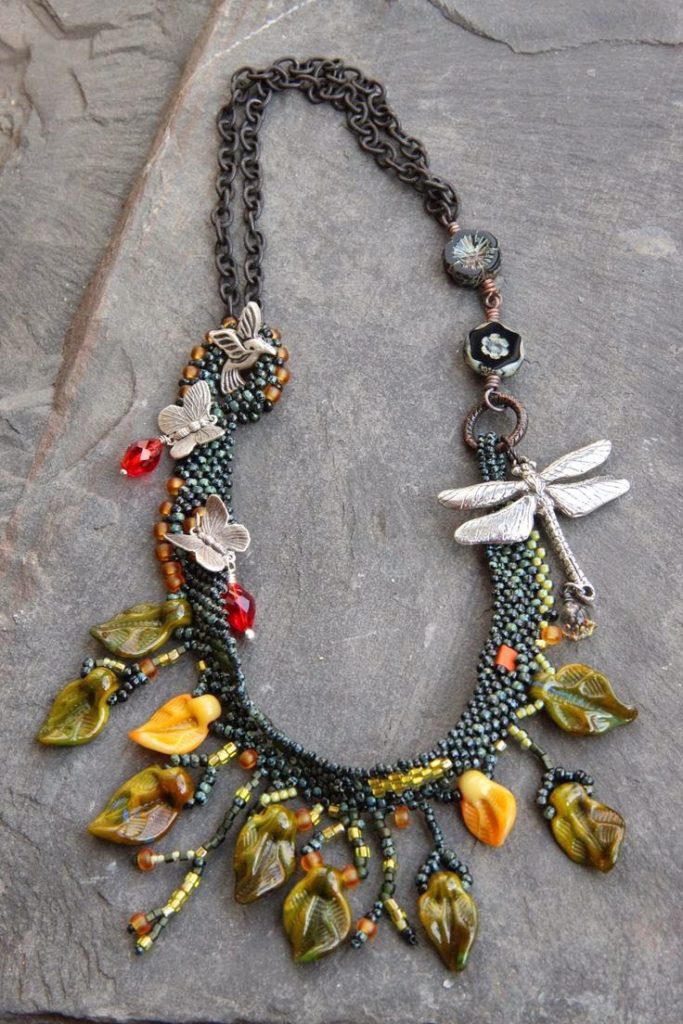 Karin masterfully captured the essence of Frida's painting using free-form bead embroidery to mimic the collar of thorns in the painting. The necklace is embellished with lampwork glass leaves from Calisto, a headpin from Nadin Art Glass and a dragonfly pendant from Green Girl Studios. Karin also channeled the artist's pain in the creation of this piece that went through a few trials and tribulations. Stop by
her blog
to read the story and see more luscious photos of her necklace.
And I can give kudos to Karin for whipping this necklace out in record time! I love that we inspired her so this month!
Featured Beadmakers ::
Just a friendly reminder… We have a slightly new format for uploading your pictures for consideration for the Perfect Pairings each Wednesday, as well as the Monthly Challenge Recap post.
Pretty please make sure that you post a link in your Pinterest description so that I have someplace to attribute the picture to! And don't forget to tell us about those art beads!
Deadline to get your pictures posted to the Pinterest boards for the creation of the Monthly Challenge Recap post is April 28th!
TIP: If you upload your photo to pin it rather than pin it from your blog or shop, edit the pin (the little pencil button) and add your link as the source. Save your edits. This will allow us to click directly on your photo and go to your blog or shop to read more about your entry.