Okay, I admit it.  I'm a tool junkie.  I get excited over new tools.  I'm enamored with new twists on tools. Enthralled with the innovative design, just look at the new jeweler's saws that are available now…. New Concepts, Green Lion and Potter USA (if you can find them).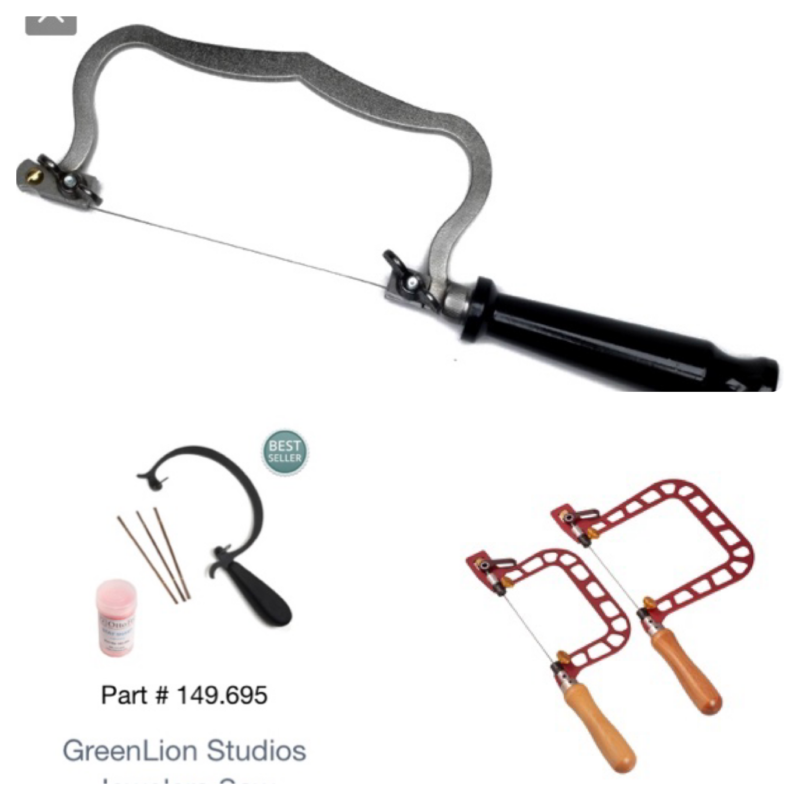 The top saw frame is Potter USA, bottom left is Green Lion and bottom right is New Concepts.  I personally have the New Concepts and love it.  
When Whaley came out with their hand vise and the ring band sizer… oh, and the sliding hammer… AND the bezel scissors… well… my wallet certainly took a hit.  I pulled the images for the Whaley products from Otto Frei.  Each products is very well thought out and very well made.  The slide hammer takes some getting used to, but I'm practicing with it, as I do not have a hammer piece on my flex shaft and it can get similar effects with this hammer.  There are also riveting applications and more.  I haven't used the ring gauge yet, it is on my list.  Making rings is still a work in progress for me.  My production is slow, as I'm still learning the skills of metalsmithing.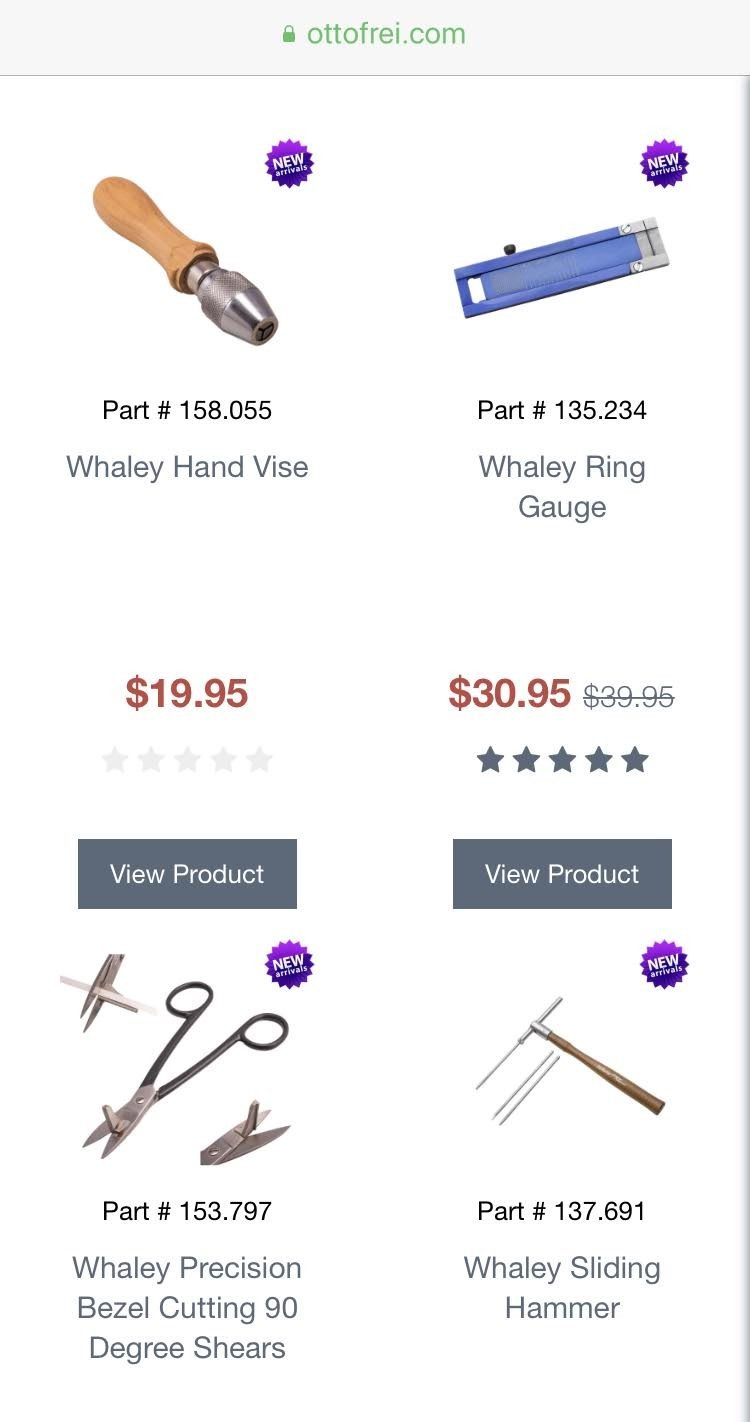 My latest obsession?  Now That's A Hammer! from the inventor/creator of Now That's a Jig!, Brenda Schweder.  You might ask, what can possibly be new about hammers?  Brenda collaborated with Bill Fretz to design and create a set of three Hammers! that are for working on steel wire.  I will say it again…. working with steel!  You can't do that with other hammers and not mar the heads.  To make them even more amazing, there is a forming stake at the end of each Hammer!.  GAH!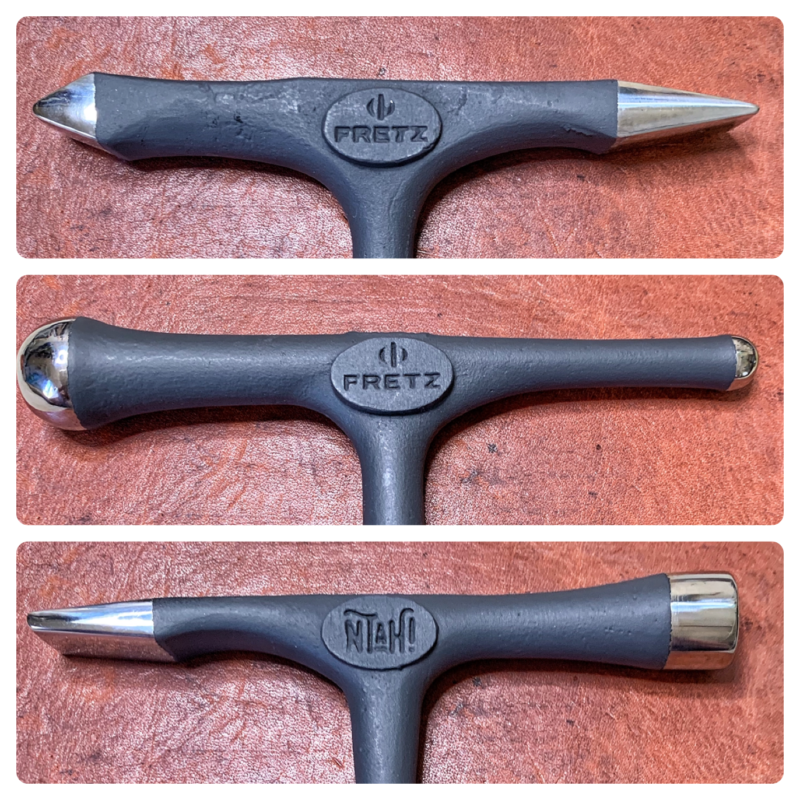 Just look at the heads of these beautiful Hammers!!!!  Two size ball peen (middle), two raising cross peen (top) and a riveting Hammer! (bottom).
I work with a lot of steel wire.  I love the color, the texture, the fact that it can rust!  I love the strength of the metal and when you steel wool it, it silvery and shiny, it is so tough on my hammers.  I usually use an old one I bought at Harbor Freight.  These Hammers! are sleek.  Light weight.  Beautiful.  You really must have them.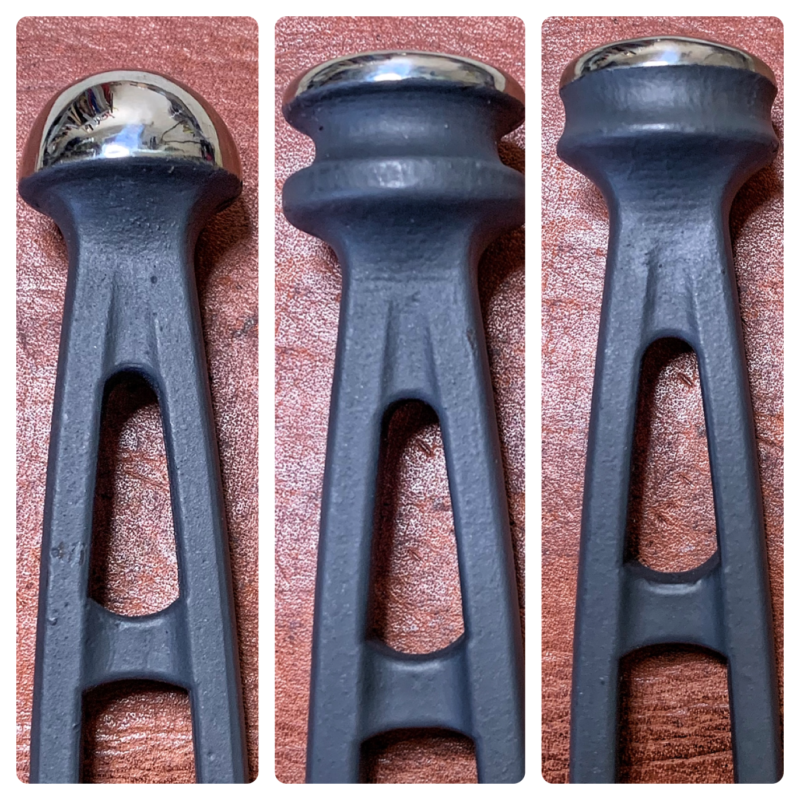 These are the forming stakes, three different sizes of domes.  Sigh.  So amazing.  Below are some photo's of using the stakes and a couple pair of earrings that I used both ends of the Hammers!.
Now for the exciting news!  I've spoken to Brenda and she was happy to give a coupon code for anything on her website.  www.brendaschweder.etsy.com
The coupon code is for $10 off a $50.00 purchase.  Just a head's up, Brenda is moving from Wisconsin to Arizona and shipping times are delayed for a bit.
The code is:  SUSAN10  And is good from 7/27/2019 – 8/2/2019
If you would like to see what some of the work that has been done with the Hammers!, check out Brenda's group on Facebook, Now That's a Jig! JigUFacturers page.
Thanks for stopping by.  If you have any questions, please ask!
~Susan~