I just couldn't let this amazing Journey slip by without making a few more designs inspired by the artwork of Joseph Cornell! Not everything that I made for Journey 5 pushed the envelope of creativity and design, but I truly love everything that I made. Some designs did take me way out of my normal comfort zone, and some embraced the idea of multi-media elements to some extent. I feel like my time this past week at the fabulous Adornments Retreat in Galena, Illinois has energized me to work more of that sort of element into my future work too… Stay tuned! (If you want to know more about my experience at the retreat, check out my personal blog HERE. That post should be live a little later today.)
---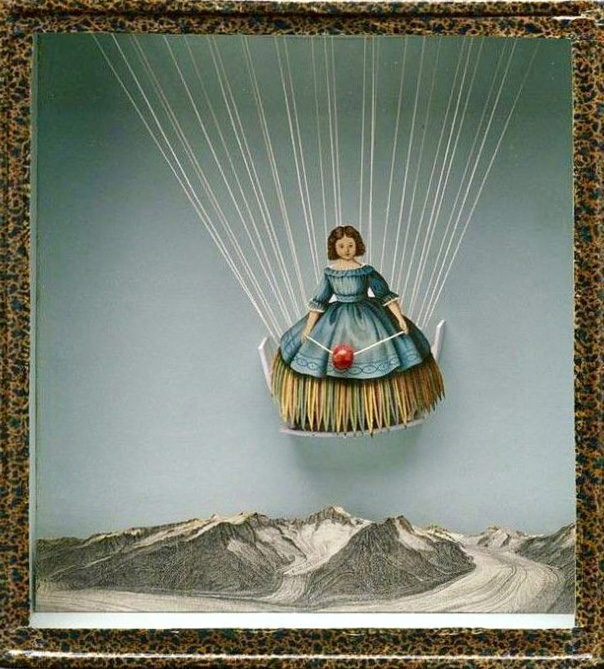 I went pretty quick and dirty for my piece in response to Tilly Losch. In a perfect world, I would have liked to have come up with something a little more ambitious, but my brain just wasn't going there. I settled for a fun pair of bright ceramic rounds from Golem Design Studio accented with silver plated nuggets. For added interest, I wire wrapped some little seed beads onto the long ear wires. I always think this is fun look! The stripes in the beads reminded me of the stripes in Tilly's dress. The yellow fits with the stripes and the blue her dress while the round shape reflects the ball she's holding.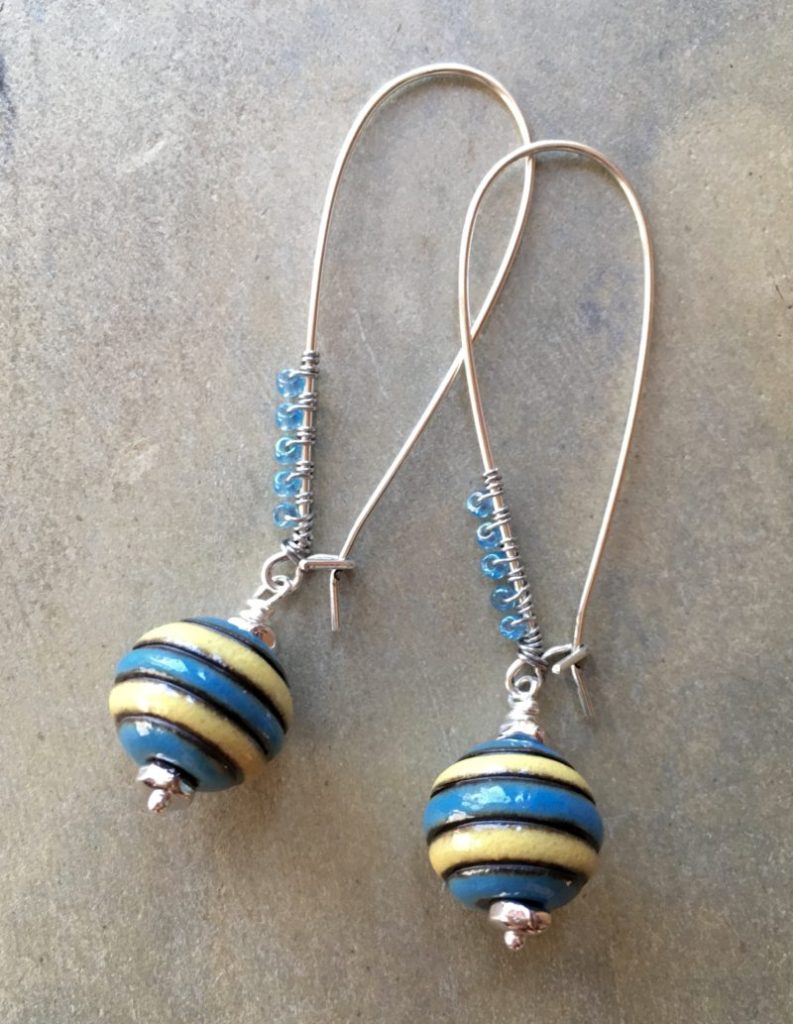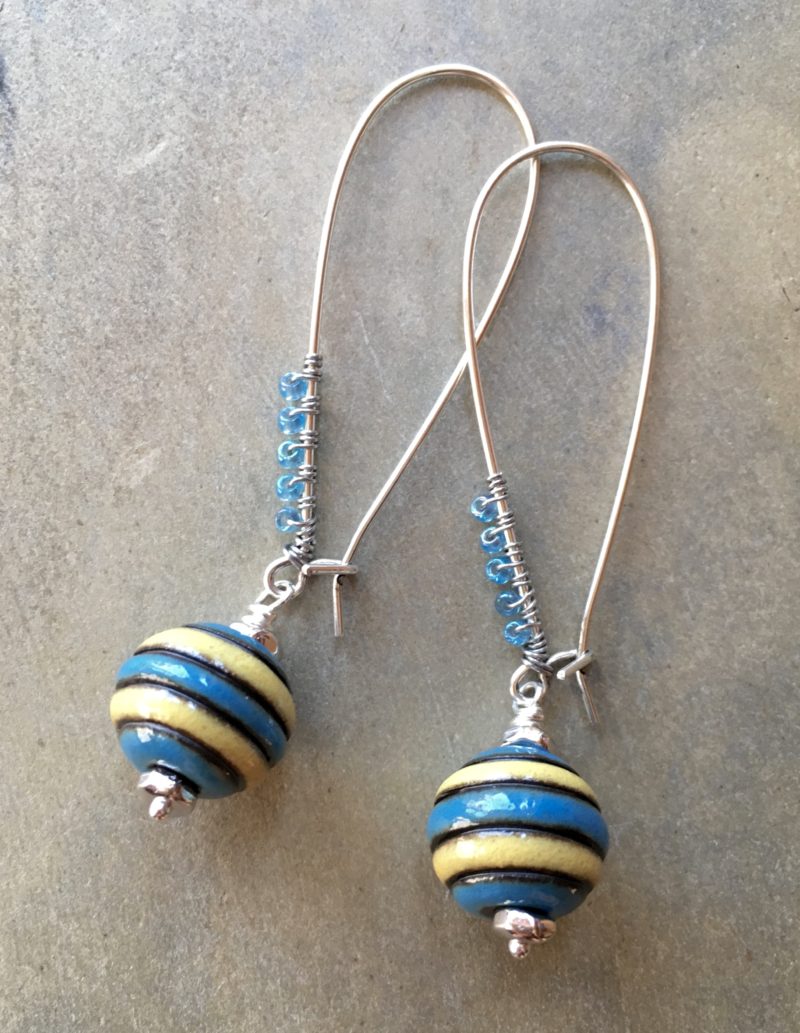 ---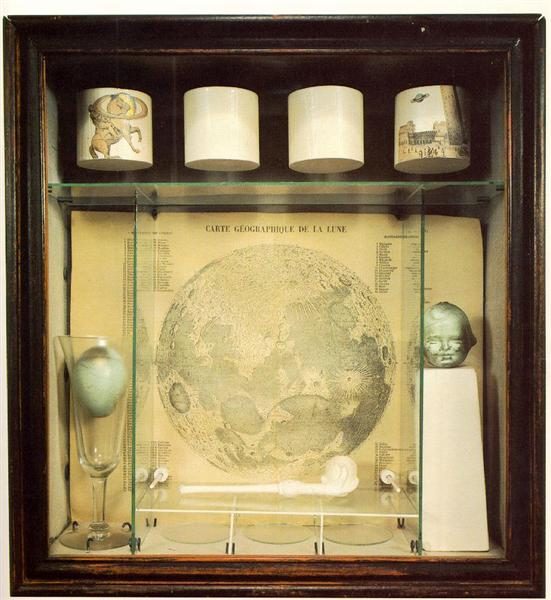 I got a little more ambitions for Soap Bubble Set and even made two pieces! I've really wanted to use the adorable polymer clay robin's egg from Heather Powers of Humblebeads for ages, and this seemed like the perfect time to finally make it so. Most of the beads in this little strung concoction came from a bag of mixed beads I've had for some time. It's mostly Czech glass with little touches of gemstone and cultured sea glass. Bracelets are still a bit out of my comfort zone, so I'm pretty pleased with the end result! I tried to mix up the shapes, colors, and textures while keeping things balanced overall.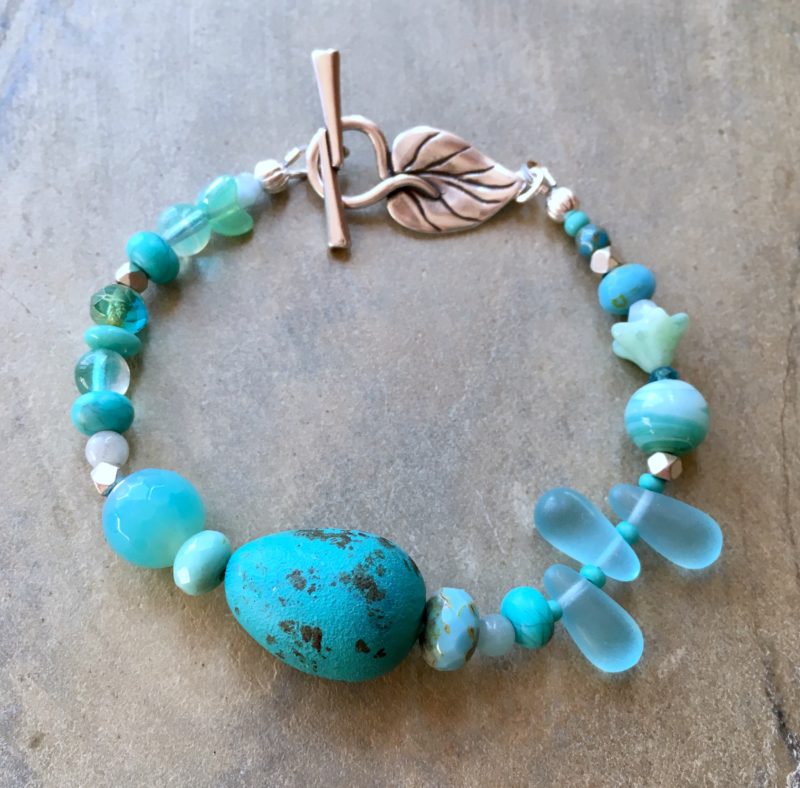 I also whipped up a pair of earrings with some ceramic charms by Jenny Davies-Reazor. I thought the texture of the charms was crater-y (is that even a word??) like the surface of the moon in the map at the bottom of the shadow box. I'm not sure what the gemstones are… do any of you rock hounds have an idea? Maybe aventurine? New jade? Regardless, I like their shape and color. A simple design that still makes an impact.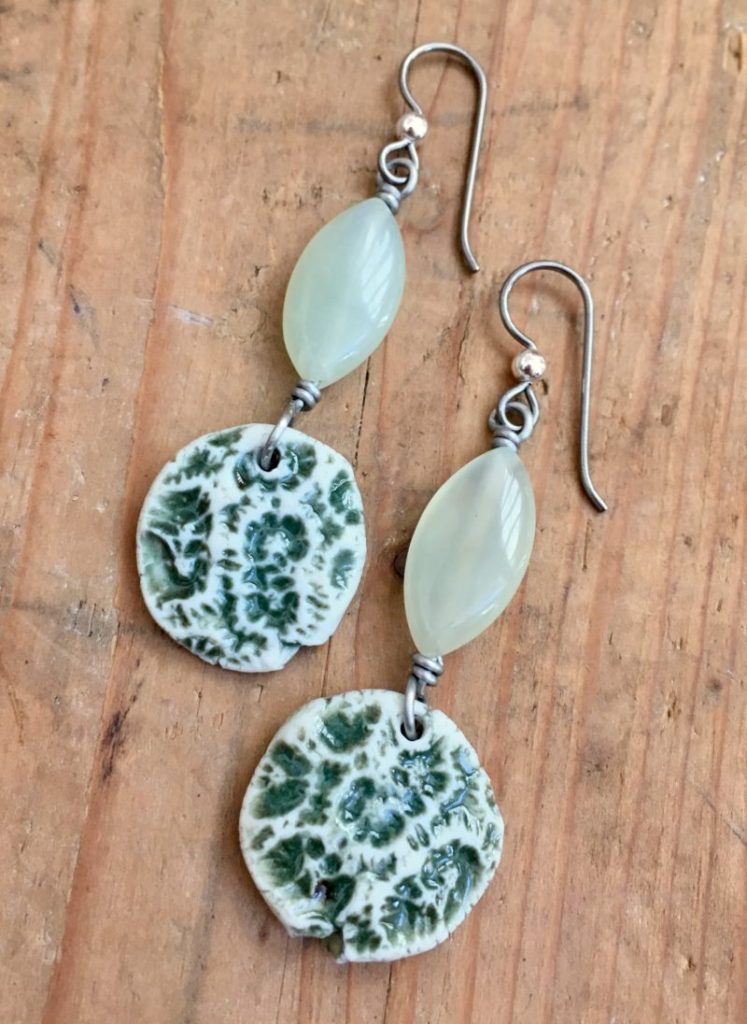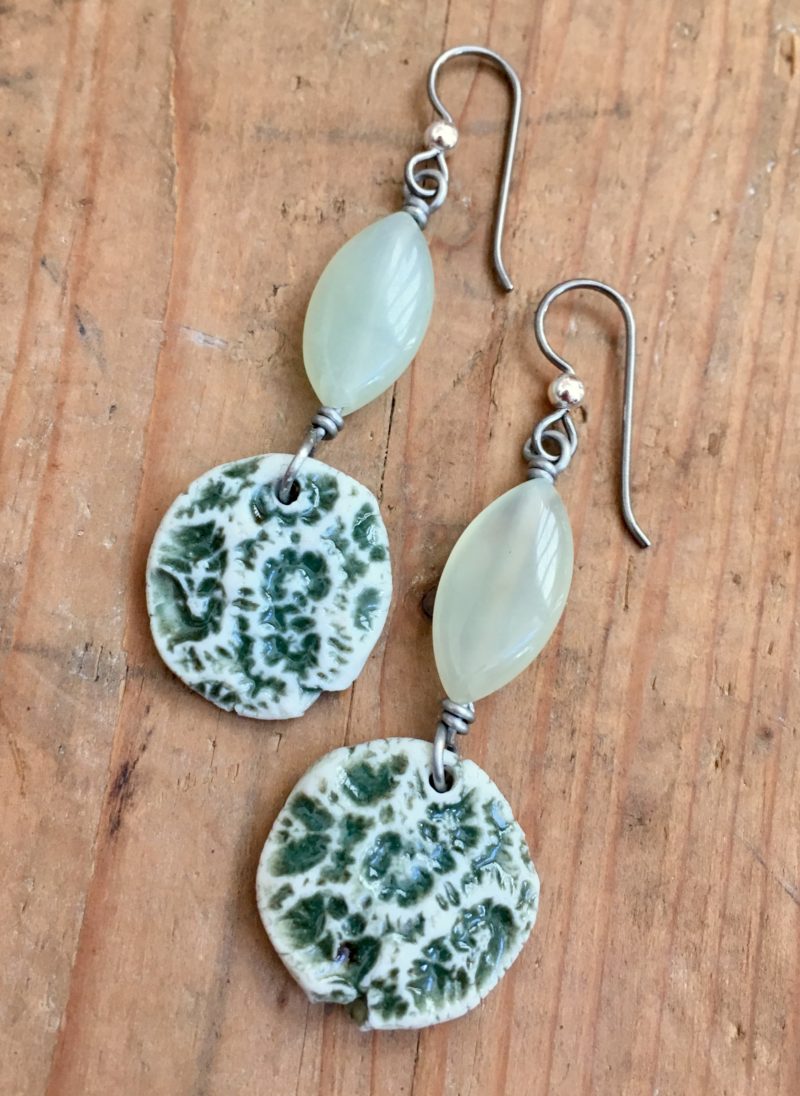 ---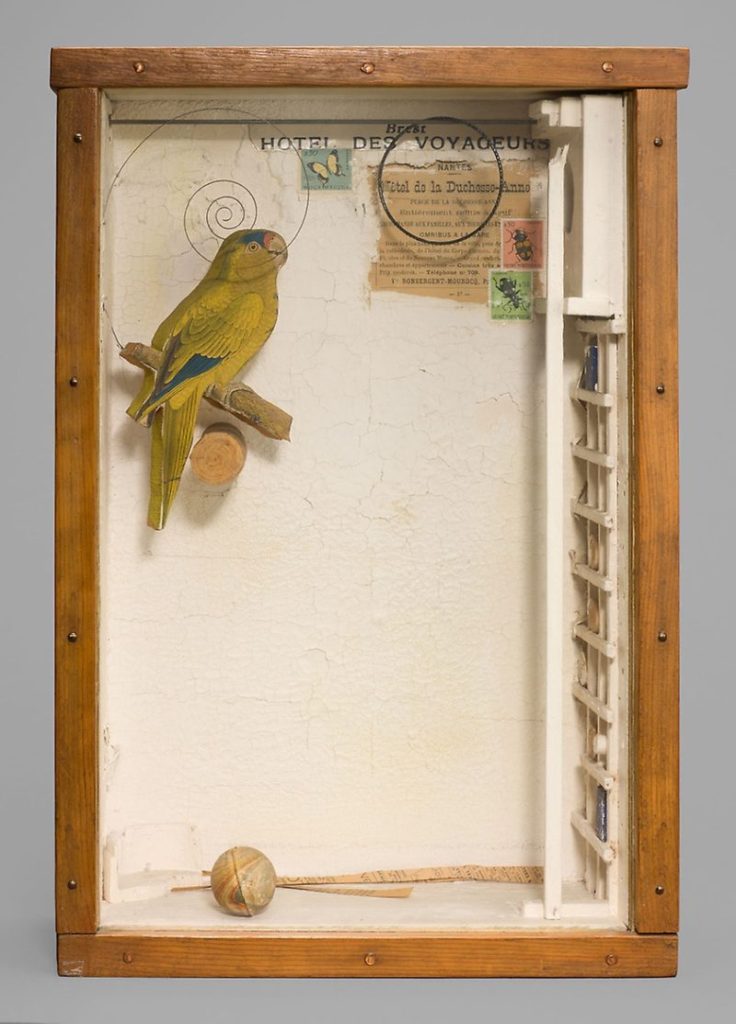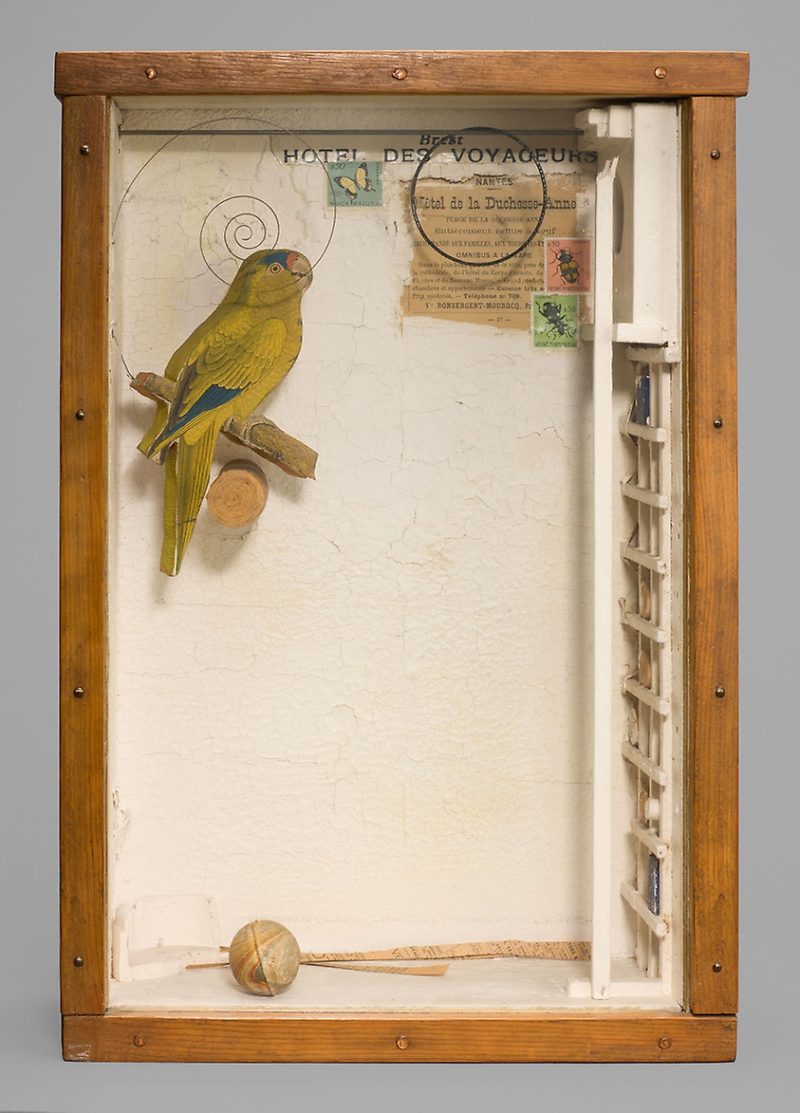 Last, but not least, I made a necklace with a gorgeous pendant by Jenny Davies-Reazor that I've been hoarding since 2014 in response to Cornell's Hotel de la Duchesse-Anne. Much of Jenny's work really lends itself to this sort of challenge. She works in so many different media and often has mixed media focals and elements. This polymer clay pendant is no exception… The center is a butterfly postage stamp that she covered with resin. The butterfly stamp's colors are reversed from the inspiration artwork which was a stroke of luck. I used a variety of Czech glass for all the bead links and added in some funky washer type rings on each side of the necklace.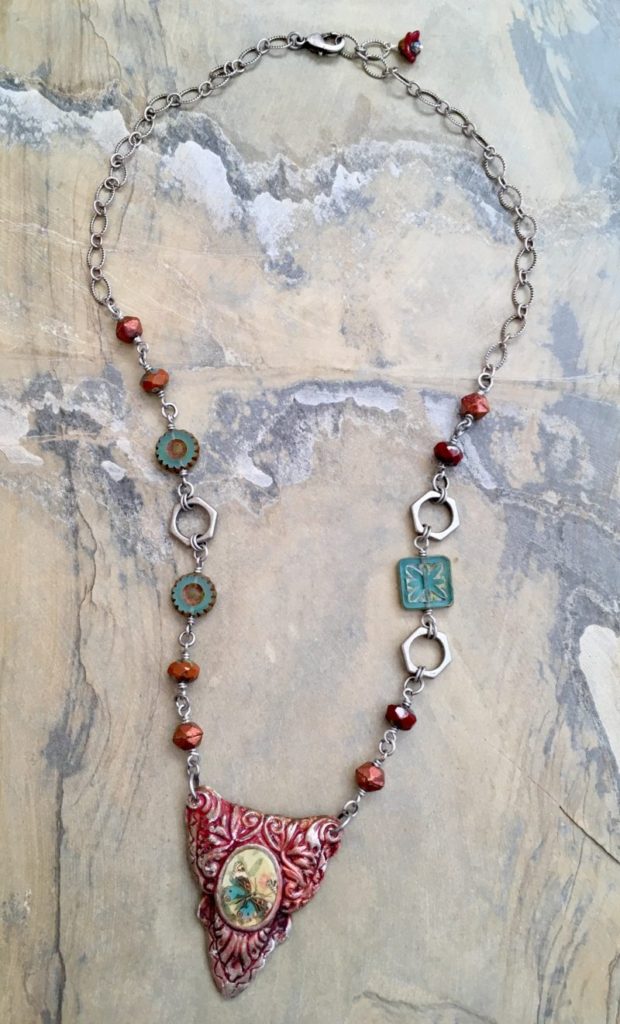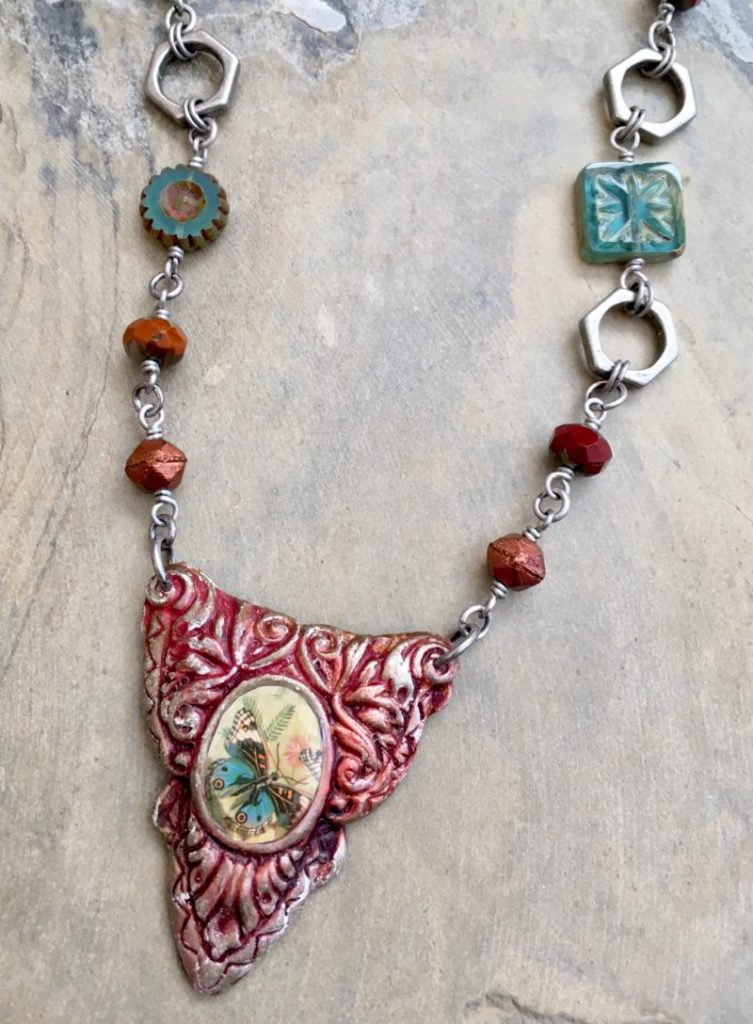 ---
Thanks for stopping by and seeing what I've been up to. I hope that you've enjoyed creating for this Journey as much as I have! There's still time to enter your creations… You have until Saturday, July 27th to add your entries for Journey Five. Click HERE to submit your creations for this Art Journey. Remember, you can enter as often as you like… the only rule is that you have to use at least one art bead or component.