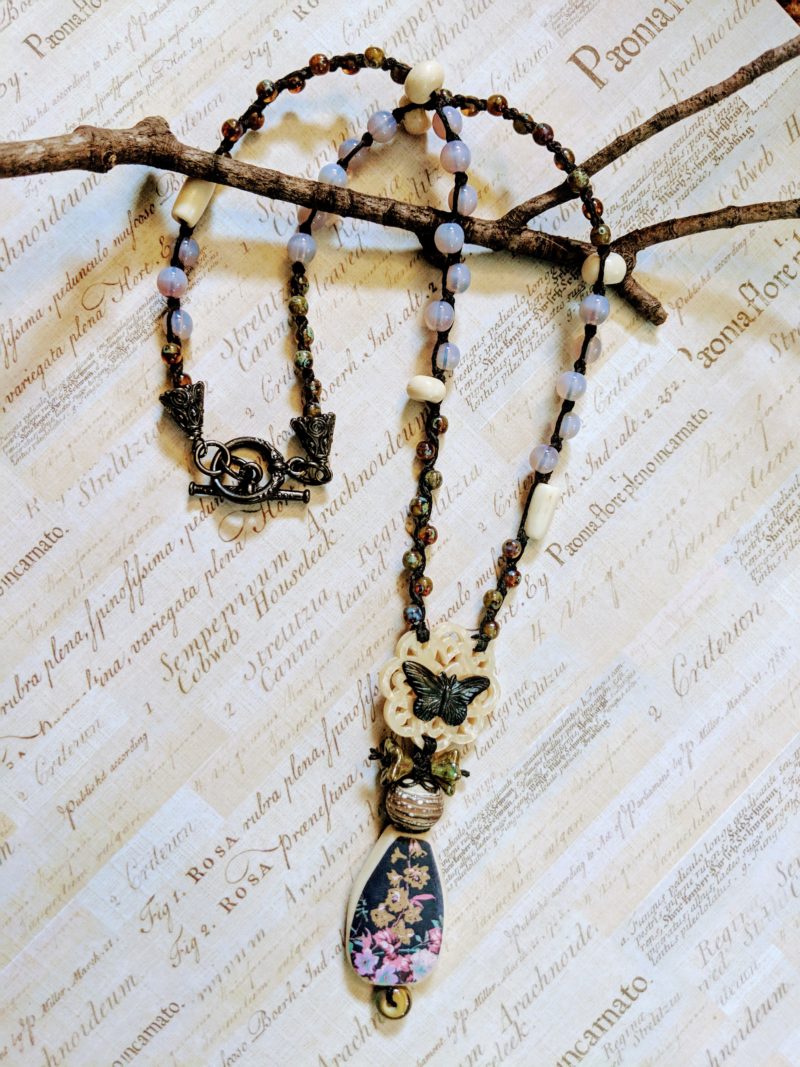 Necklace by Tara Leitermann
by Tara Leitermann
Uploaded in Journey 1 2019

The double-sided decoupage focal bead is crafted by myself, and above and below it are lampworked glass beads by Rob Johnson. Thank you for the beautiful art by Heather Powers that has inspired several pieces so far for me. I enjoyed working with the unique palette inspired both by the art and by the paper I chose for my focal bead.
Image Details
©2023 tara-leitermann | Image size: 187.52 KB | Date uploaded: 5 years ago (February 14, 2019) | Category: Journey 1 2019 |
615 views, 0 comments, 1 likes
---