To create this simple project you will need a double length of waxed cord in you choice of colour make sure you have enough to go around your wrist with extra for knotting and tying off.
A large focal bead
Some co-ordinating rounds to compliment your focal bead
A clasp or closure, alternatively you can make your own like I have using copper wire, for this you will also need some round nose pliers and a hammer and planishing block, I have also finished mine with a patina.
This a great super fast project that you can finish in half an hour, perfect when you need a last minute bracelet to match a festive outfit.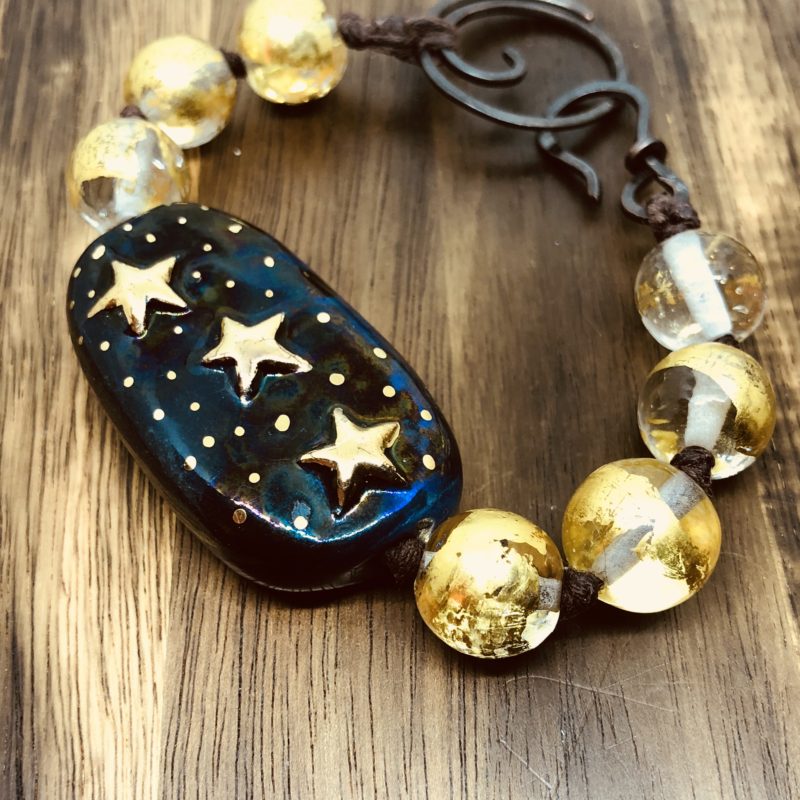 I have had this stunning focal bead by Blueberribeads for a while, its been waiting for just the right project, to me the stars were perfect for christmas.
The round beads are my own lampwork, they are a joy in simplicity, transparent glass rounds accented with 24kt gold leaf.
I started by drawing a length of waxed linen, I made it longer than I needed it and doubled it up, this gave me a wee bit more stability with such a large focal.
I threaded the focal and placed it half way along the length of the cord. I made a knot at either side to keep it in place.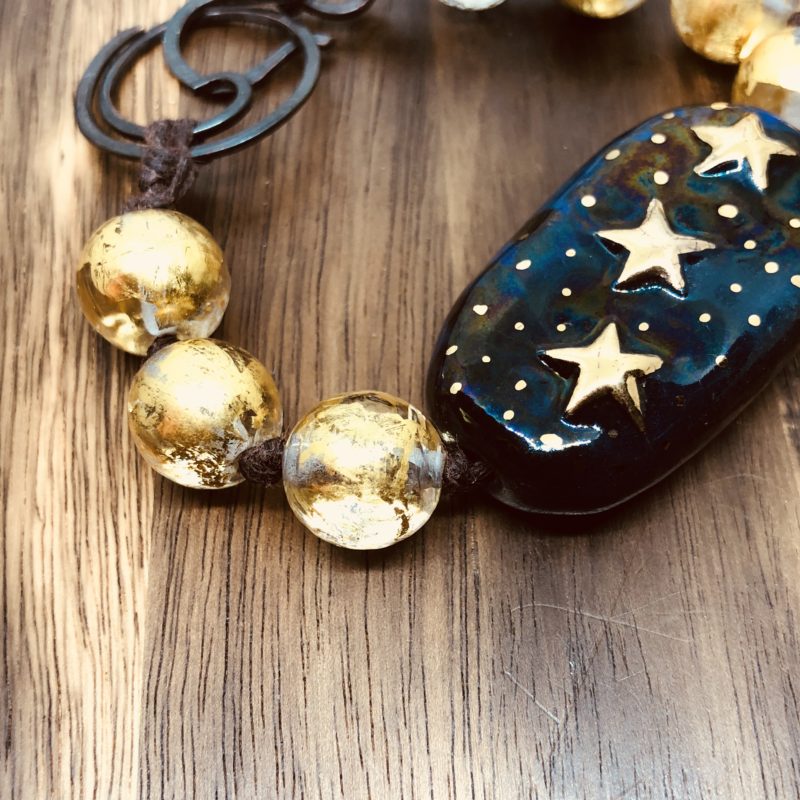 Once the focal was in place I added a gold coated bead either side, each of these are knotted in place, because my loop closure is so large I added an extra gold bead on the opposite side for balance, you can look at your beads and best judge how they balance with your clasp
Once everything is knotted in place I had a look to see what clasps I had, nothing was really suitable, I didn't want a gold clasp, it would be too overwhelming, so I made a simple hook and eye using some copper wire.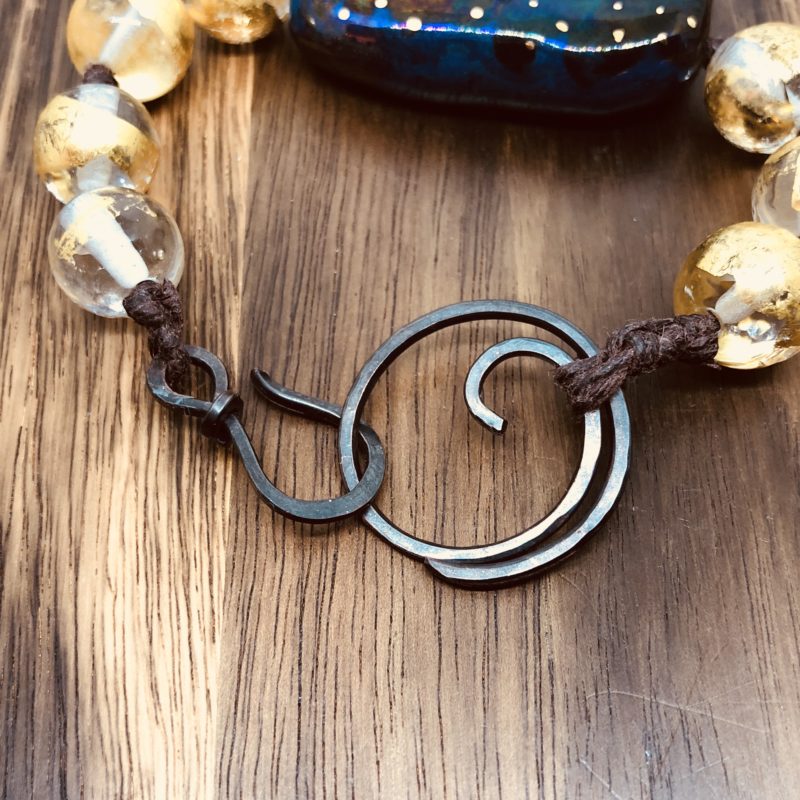 I created the hook by turning a small loop in some 1.5mm copper wire, once this was wrapped I placed my pliers above the wrap and turned the hook. I lightly hammered the top of the hook to work harden the wire.
The wire loop has been carefully wrapped around a large pen to create the circle, the inner part of the wire has been turned inward to create a half spiral and then the entire loop has been hammered to work harden the metal. Be a little careful doing this that the circle doesn't lose its shape.  Then a final patina and they are ready.
Both the hook and loop are then knotted in place to finish the bracelet.