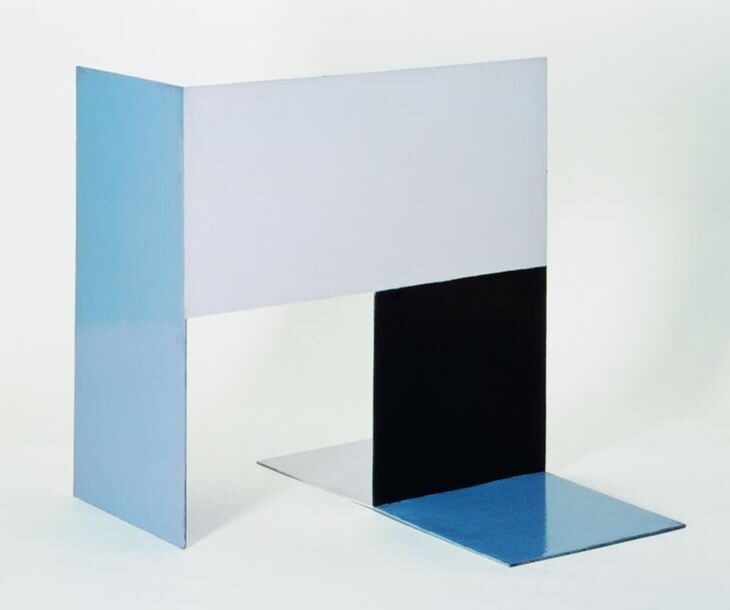 ---
So I really struggled with this Art Journey. My mind is just so literal sometimes which makes it hard to break out of my design "box". I had hoped to get something more created for Journey 6, but life and my muse had other plans. But, I did manage to make one design with art beads… I'll do better next time… promise! But at least I tried. Right??
The inspiration artwork that I was most drawn to was Spatial Composition II. I found the blues and grey soothing. The piece is very angular (not something you find a ton of in my bead stash) but I did actually have a pair of ceramic beads that worked with all that. I happened to have some square charms by my friend Tracee Dock of The Classic Bead. They have a lovely matte blue glaze that happened to coordinate well with some funky grey-blue ceramic beads that I snagged recently. A little wire wrapping with some spacers and Czech glass and they came right together! The charms aren't perfectly matched and hang slightly differently but I think that gives them a little more interest.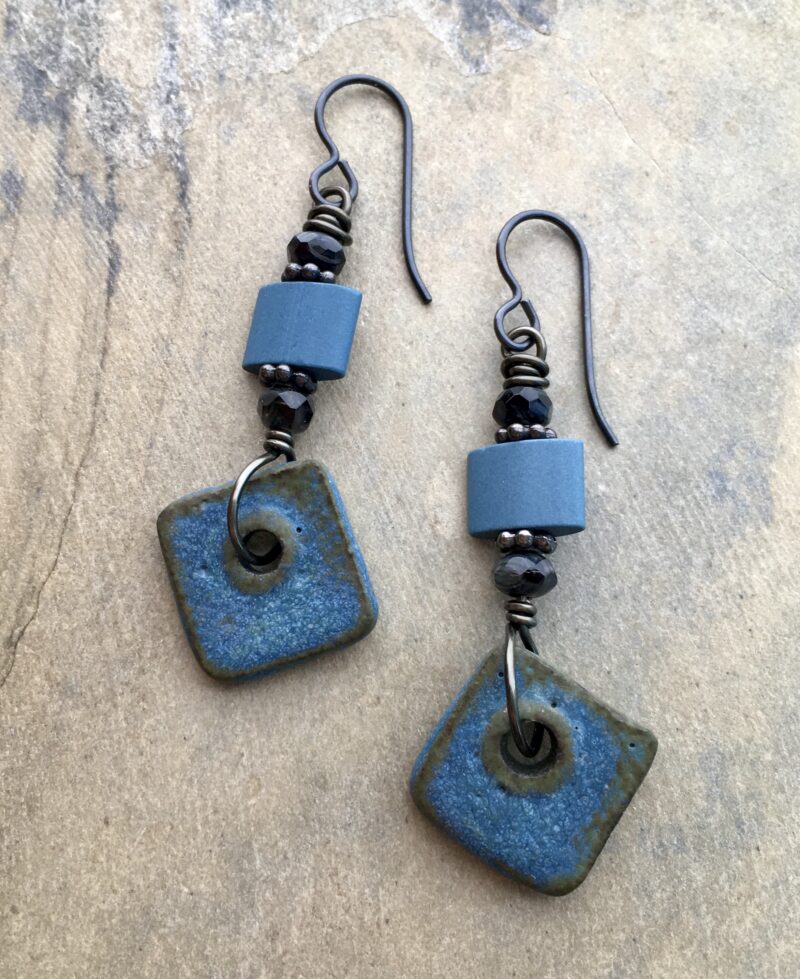 ---
Ok, no art beads here, but I had to share the bracelet that I made to coordinate with the earrings above. I had pulled the blue beads with the off center holes out of a mix from Allegory Gallery. I'm not entirely sure what they are… maybe a dyed tagua nut. They played so nicely with the fun blue grey ceramic beads that I had to whip something up with the combo. I filled in the holes in the nut beads with some tiny seed beads (thank goodness for my newfound obsession with bead embroidery for giving me some good size 15 options!)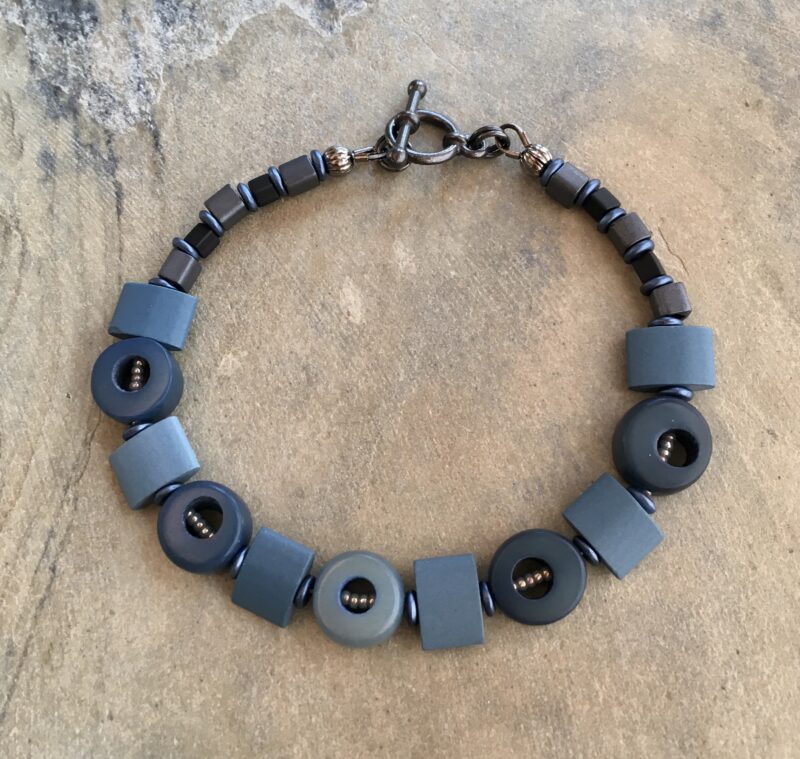 ---
I hope you've been inspired to create for Art Journey Six, make sure to go to our Art Bead Scene Lounge Facebook Group and submit your creations for this Art Journey. Click HERE and then find the album for the current Journey to add your photo. Remember, you can enter as often as you like… the only rule is that you have to use at least one art bead or component. The deadline for entries is September 3rd.