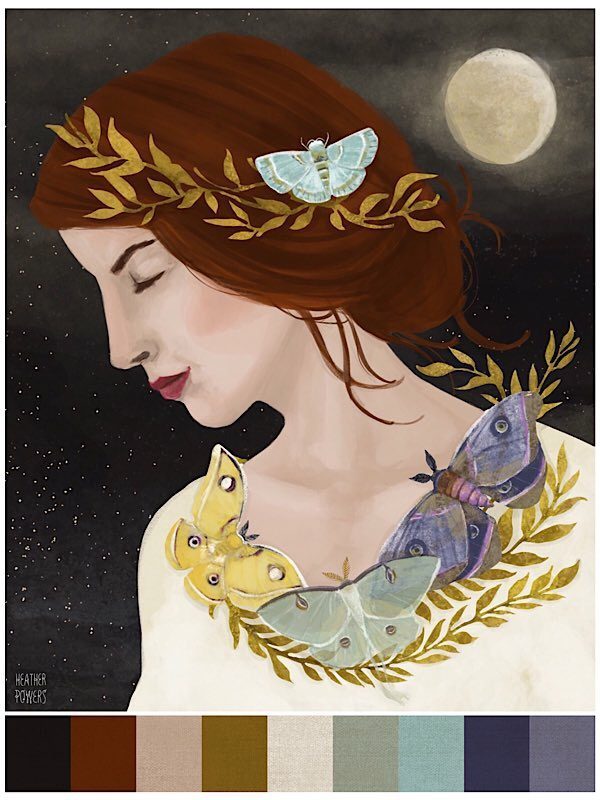 Being a night person, I immediately identified with Heather's artwork. I've always been drawn to moths over butterflies and owls over bluebirds, even as a child. For me, the night holds mystery, magic, and calm. When I first saw this piece, I tried imagining what it would be like to walk outside into the darkest night and possess that kind of an amazing attraction where moths would rest on my shoulders and neck like jewelry and have pieces of foliage catch in my hair like adornments.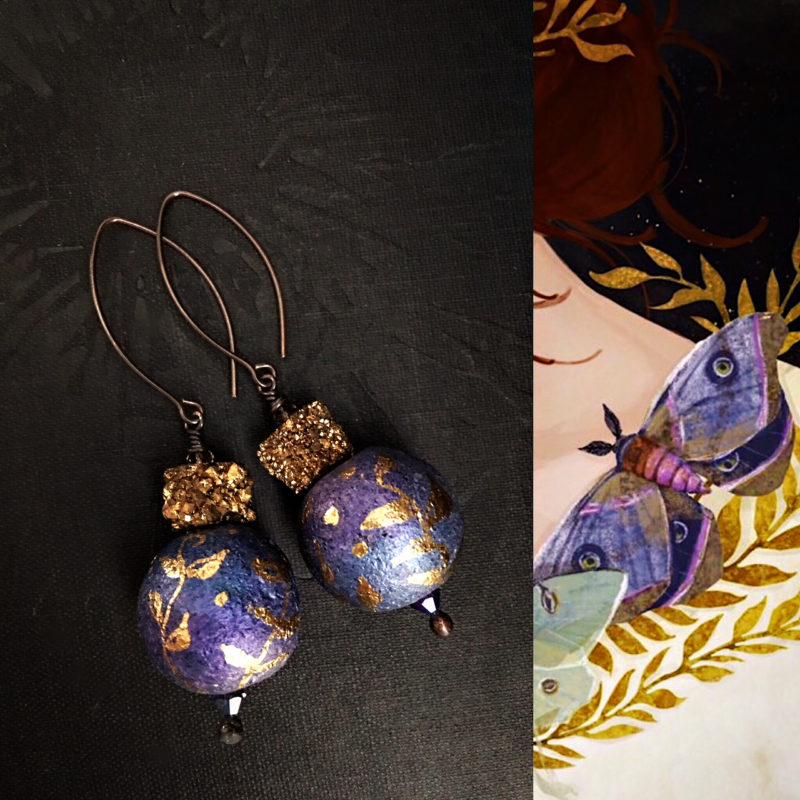 For my first pair of earrings, it was more about creating a mood and expressing color than anything else. Do you feel the golden glow of the moon on the leaves? The colors of the midnight sky?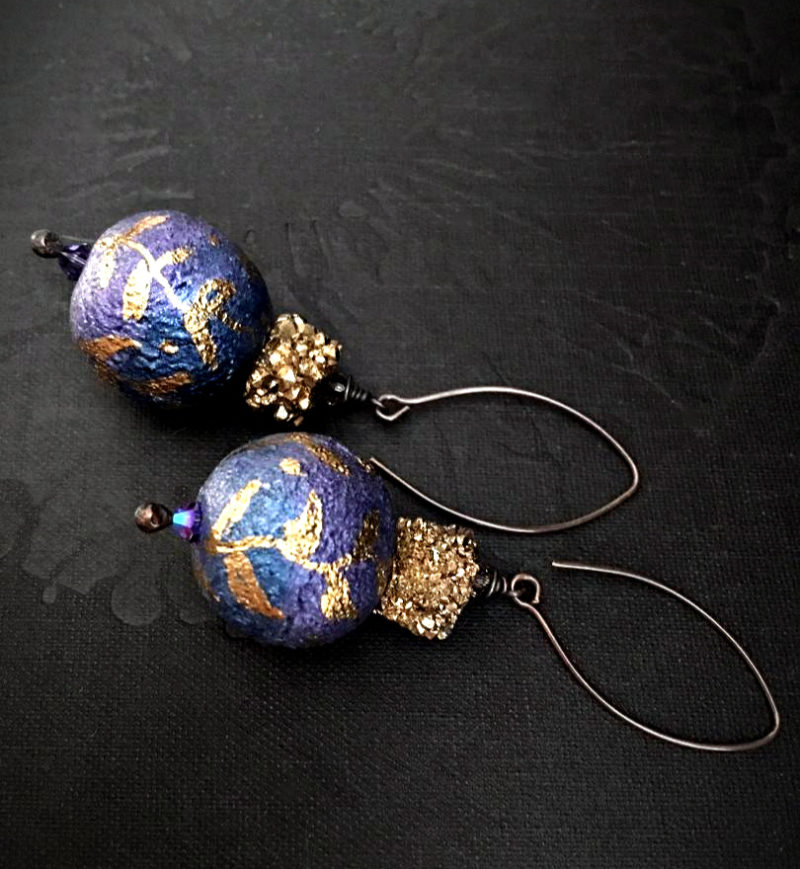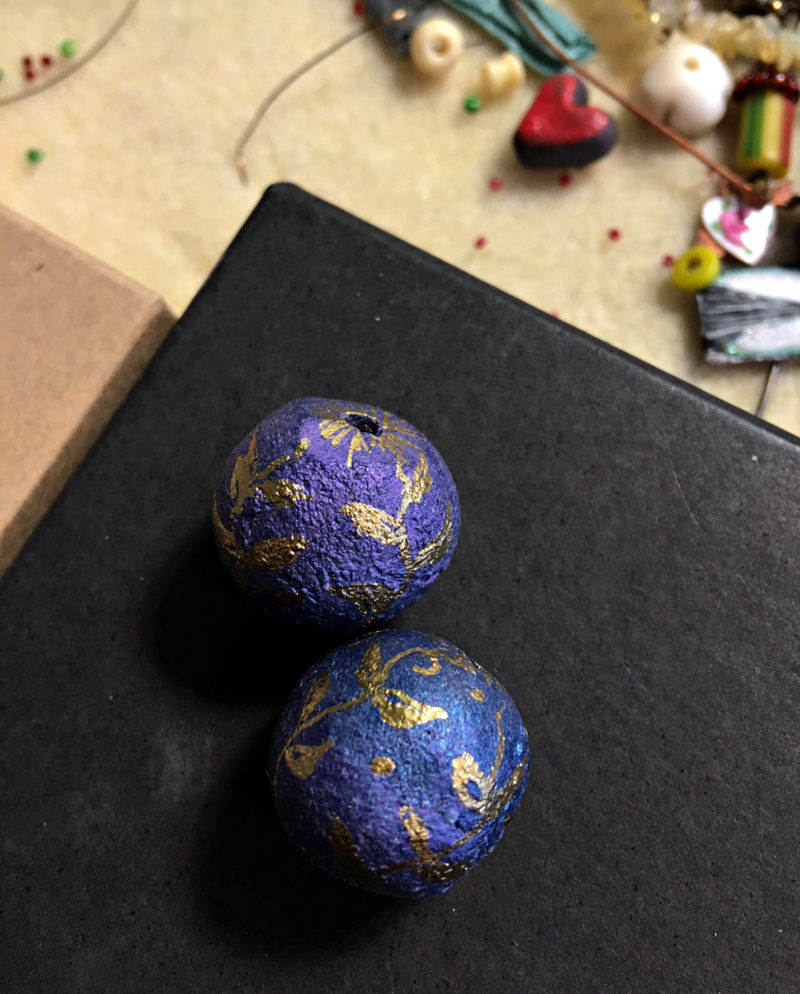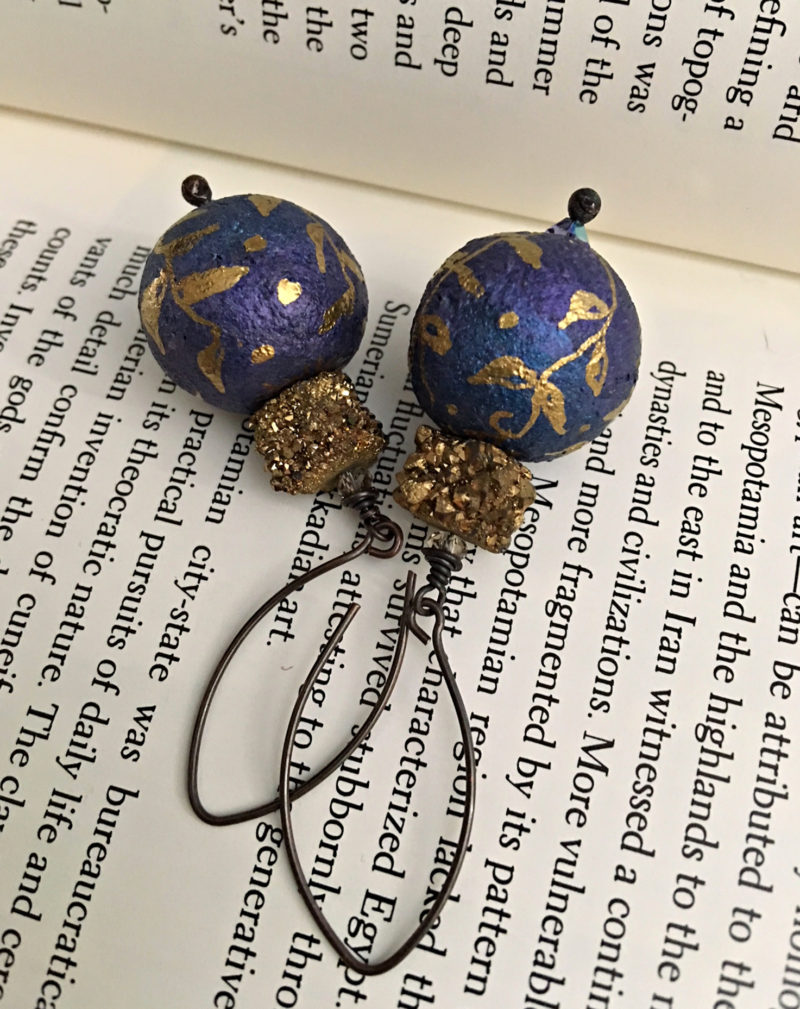 The art of a night sky.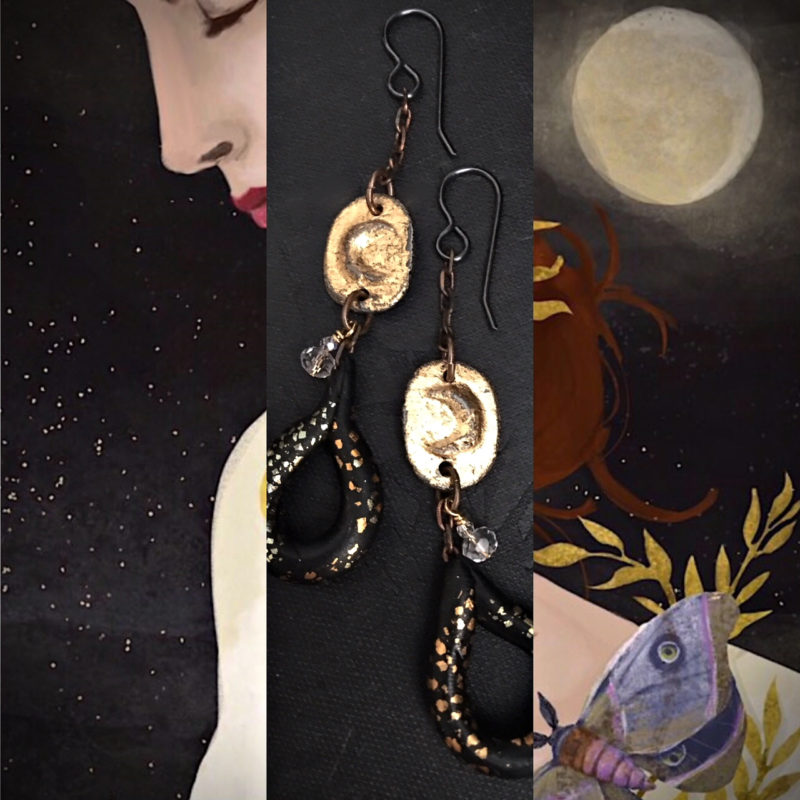 Here I used gold finished pewter pieces by Inviciti and some very cool black and gold, speckled polymer components by Kimberly Rogers. For a nice transition, I added some faceted crystal dangles for a bit of sparkle.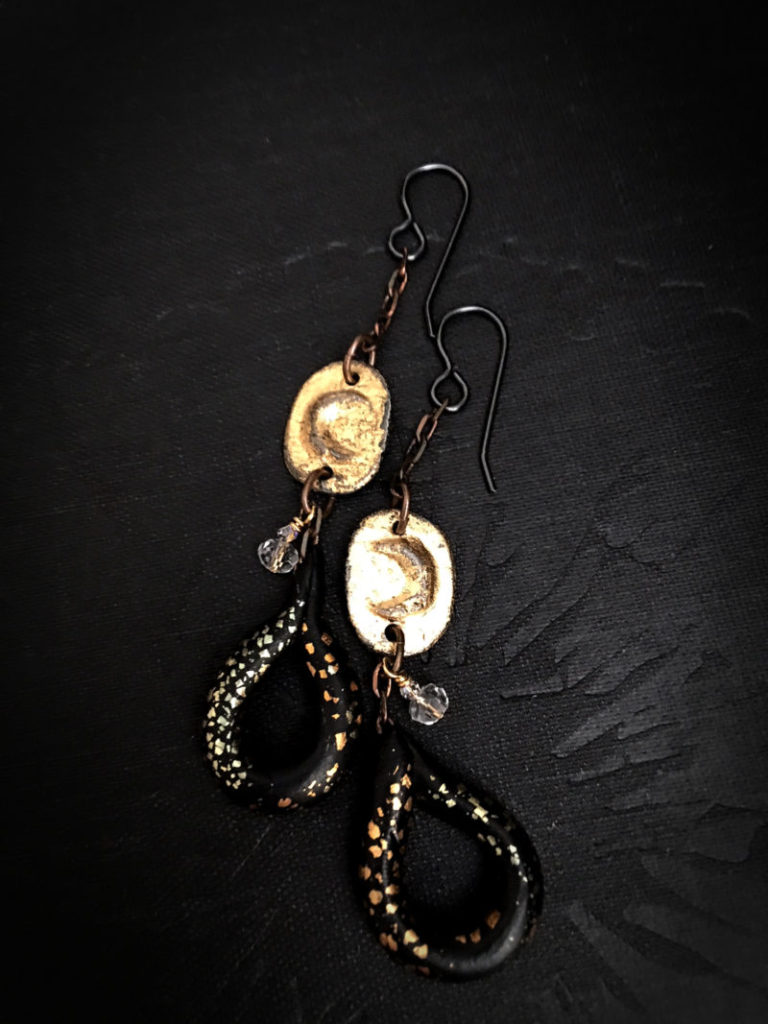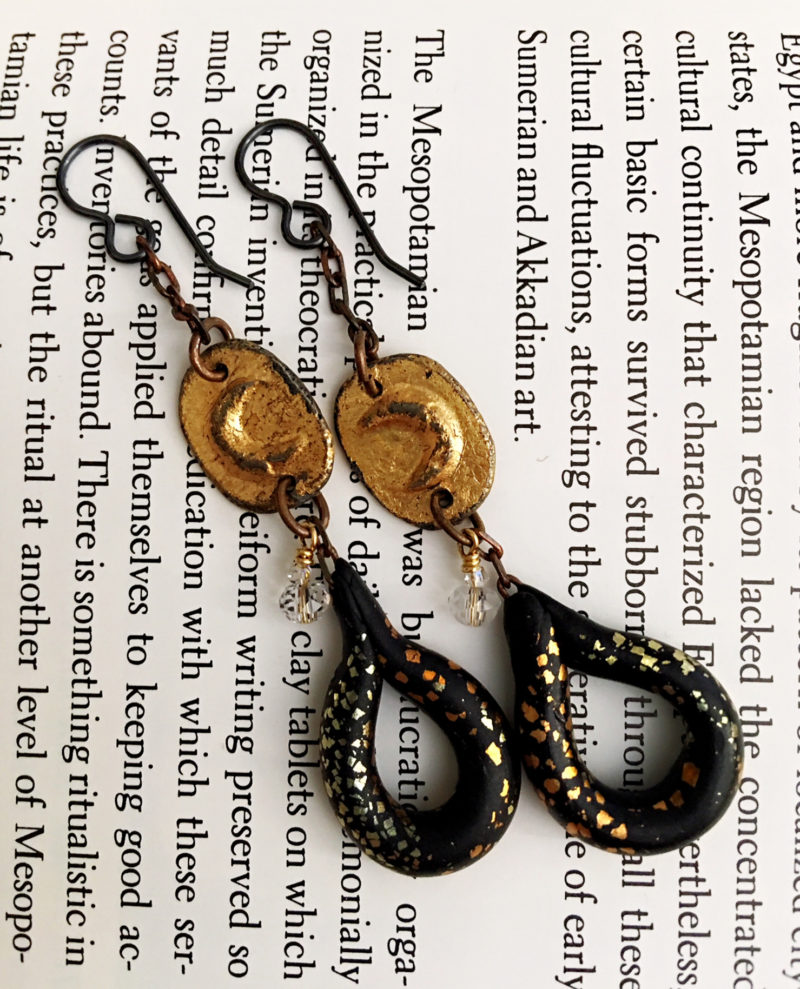 And finally, beautiful creatures of the night, the moths.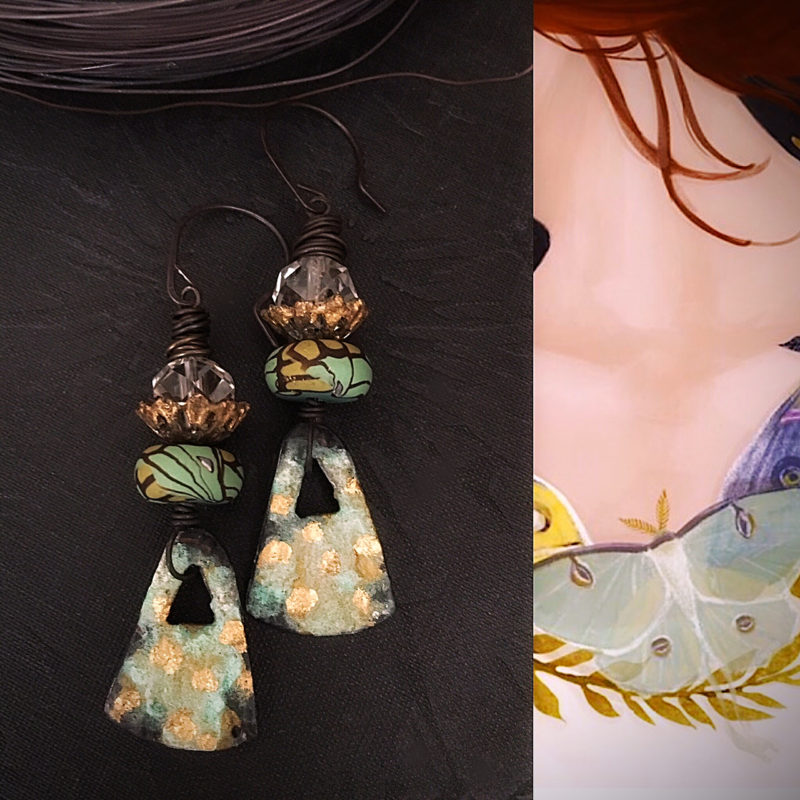 I began with large spacers by Heather Powers with an incredible Luna Moth pattern. I didn't want anything to compete with the strong pattern so I added some wing-like pewter charms by Inviciti with a verdigris finish. I then added some painterly gold leafing in a soft dotted pattern to mimic the spots on a moth's wings. Like a queen of the night, I topped them off with golden crowns and large vintage crystals.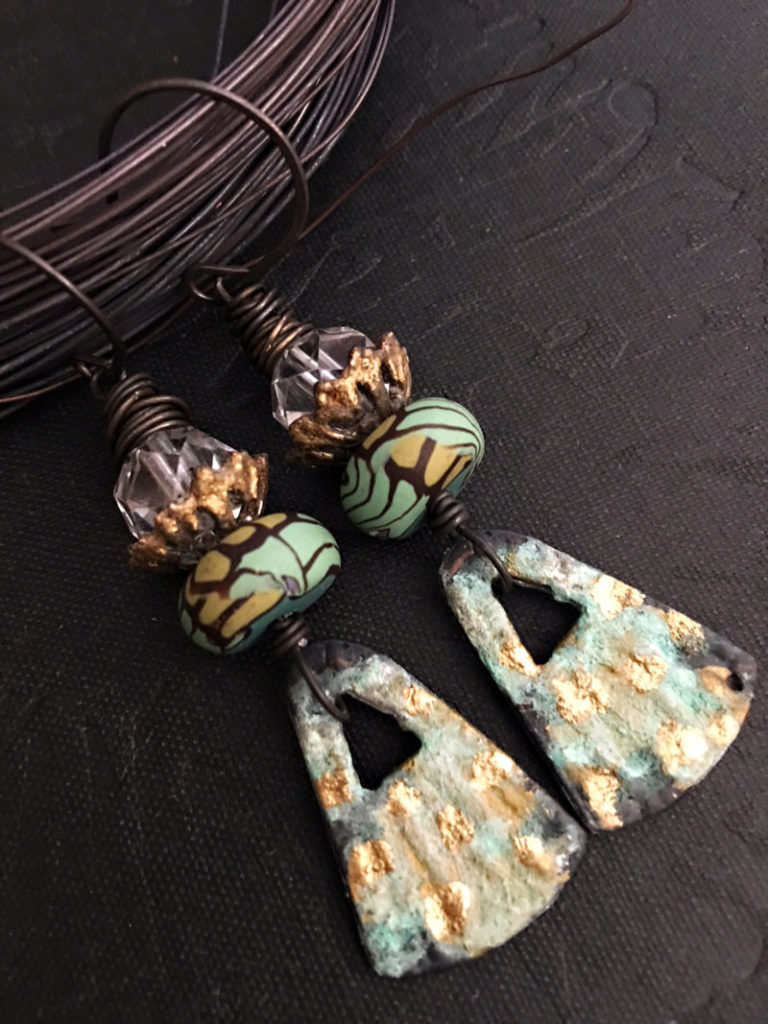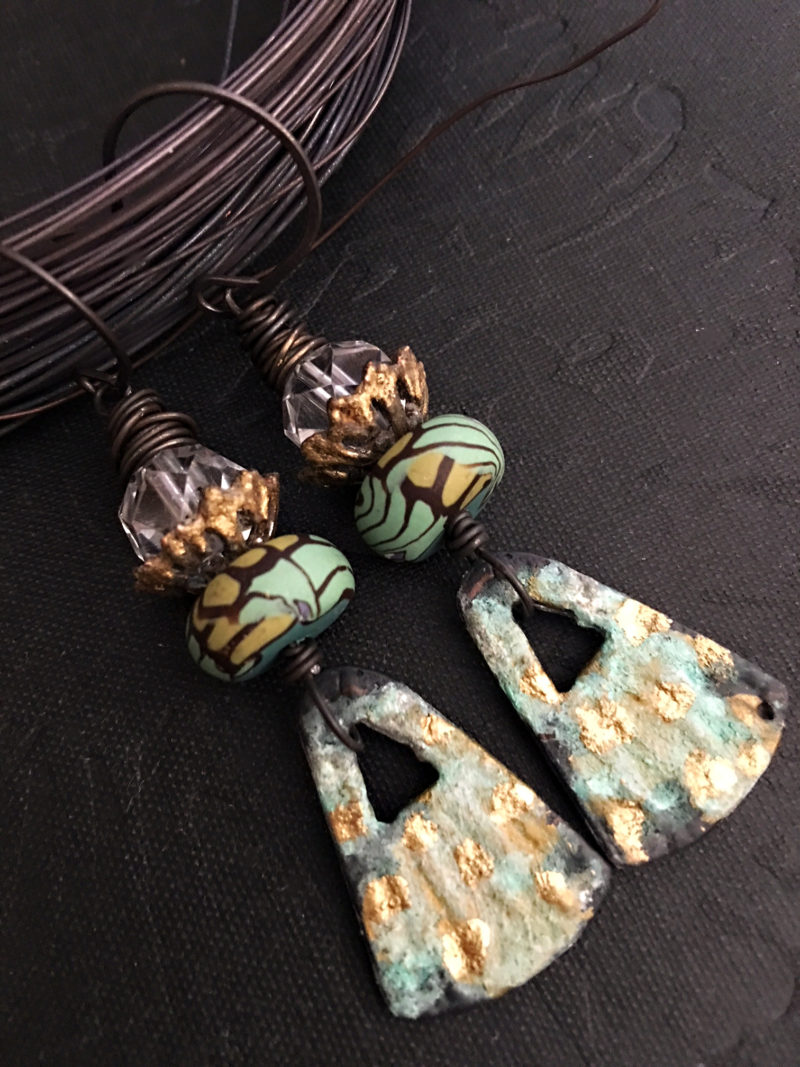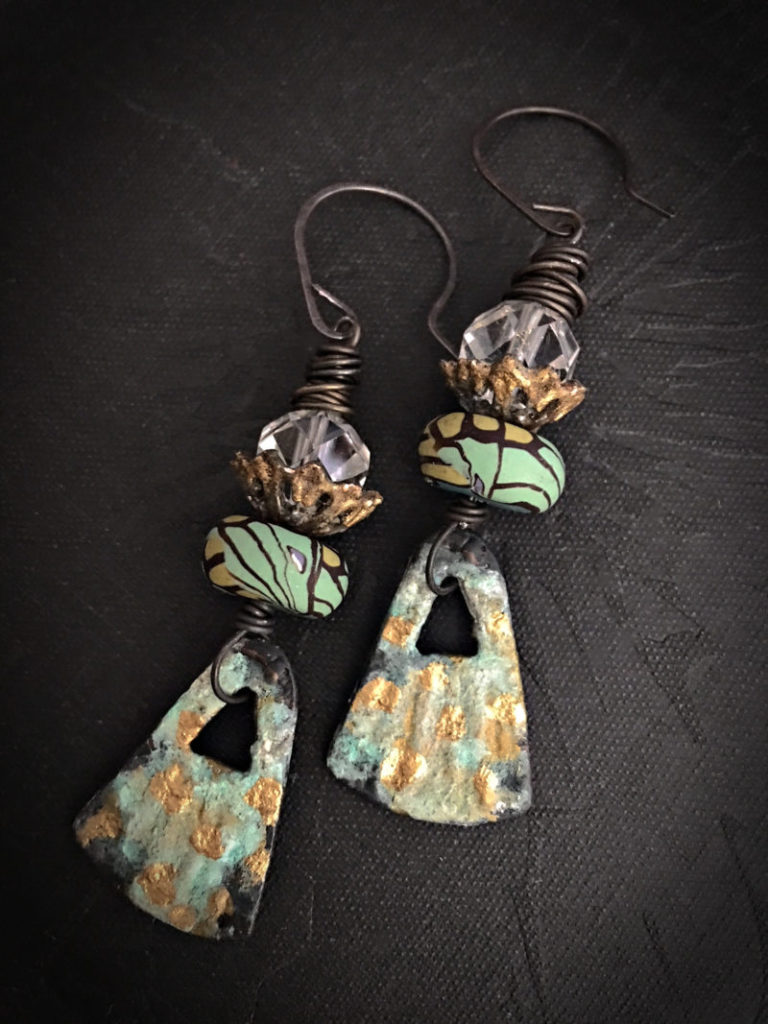 Well, I know this is a post about earring inspiration but to me, the design elements that go into my pins are just about the same.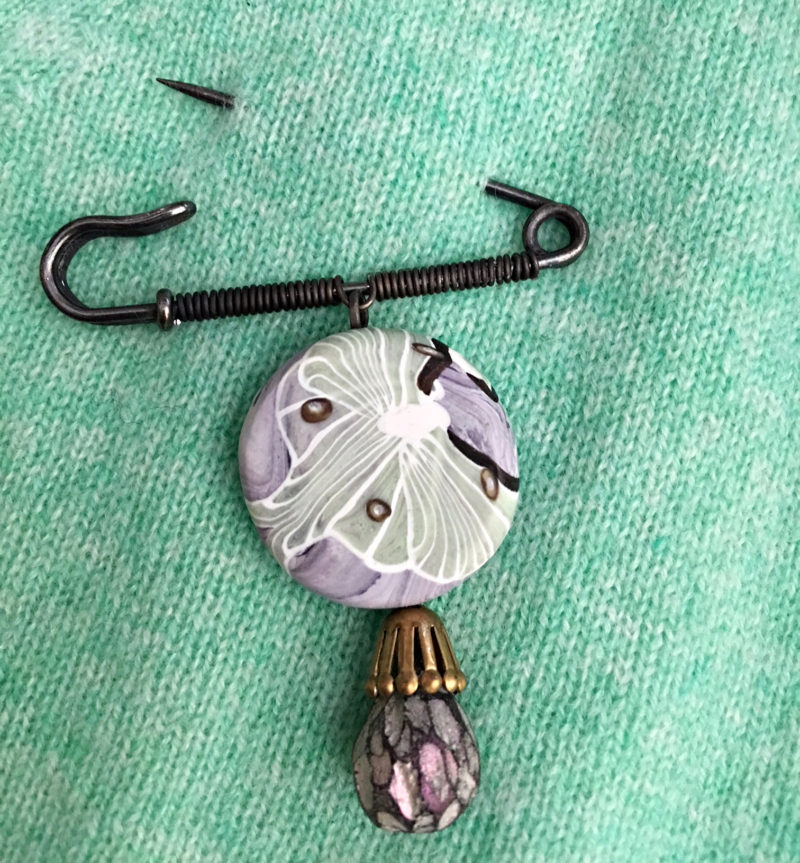 Honestly though, how could I resist including this amazing Luna Moth by Heather? I added yet another crown-like cap and the most perfect polymer drop by Marina Rios.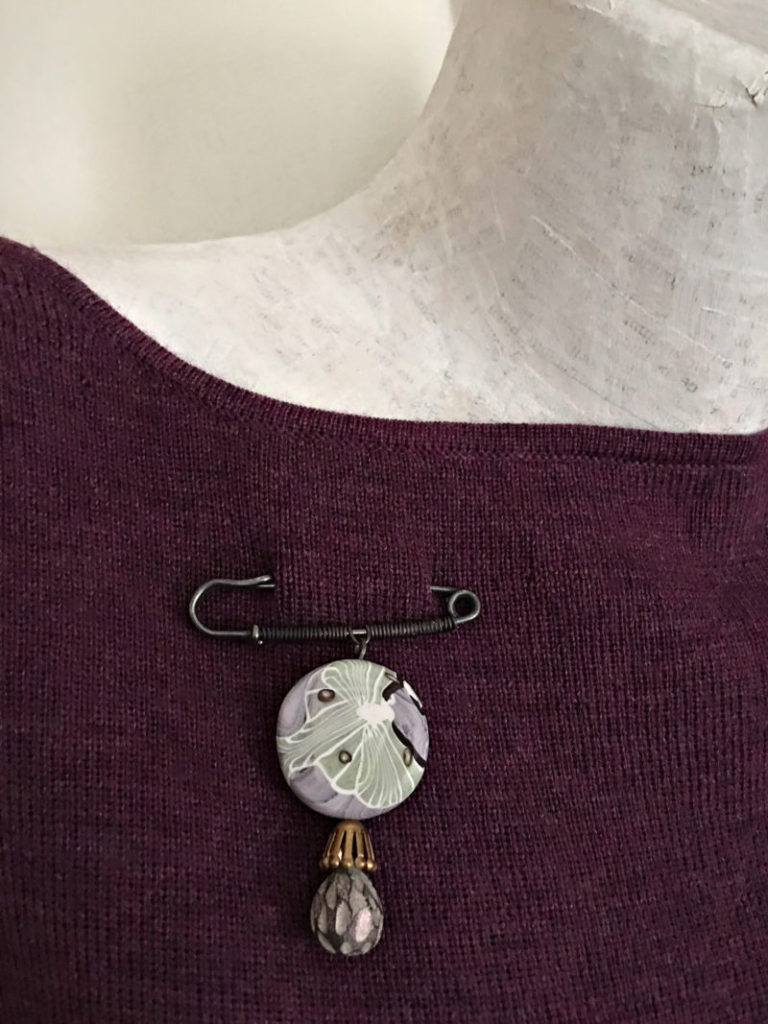 I thank you dearly for stopping by to look at some of my work. This is going to be a fantastic year at the ABS blog! It's always an honor to be apart of such a brilliant team of creatives! I also hope you will join us on the new Art Journey Challenges throughout the year- they really help get your creative juices flowing!
Loralee xo
www.loraleekolton.etsy.com