Hello, everyone! I'm over the moon to be one of the new contributors to the Art Bead Scene Studio blog! I wanted to pop over here and give you all a quick introduction to me and a little bit about my jewelry-making journey thus far.
Starting with the obvious first thing, my name is Sarajo Wentling and I'm an art bead addict connoisseur. I've been making jewelry since about 2008, primarily for myself. The irony is that I had really wanted to take a stained glass class but, when I couldn't make those logistics work, I signed up for a intro jewelry making class instead! What began as a hobby became a small business. In the fall of 2014 Sj Designs Jewelry became my primary job when I left my day job as a youth services librarian for more creative pursuits.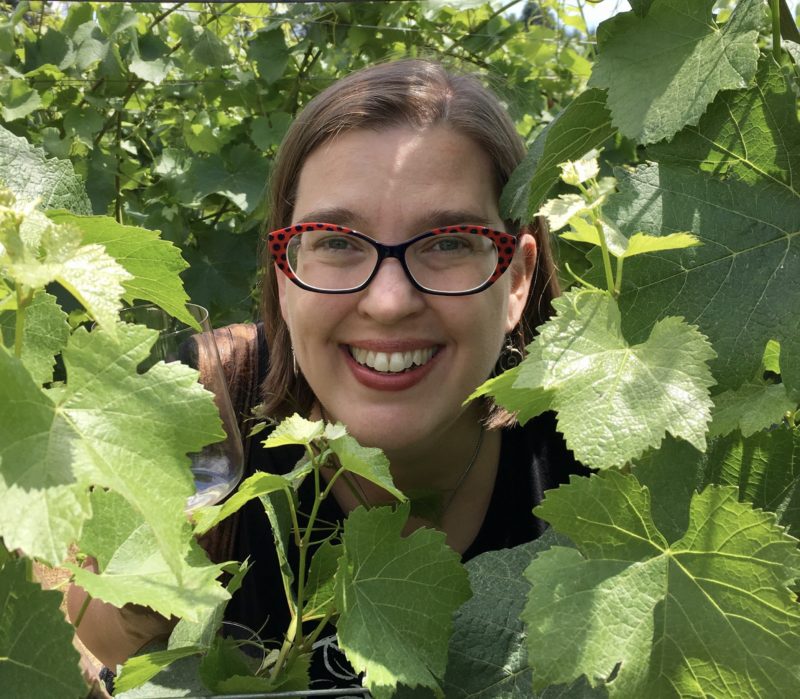 I may have a small bead addiction… ok, a huge bead addiction would be more accurate! When I first started making jewelry, my husband would ask me if I was just collecting beads or if I was actually going to make something. He had no idea then what was coming! I've always loved all things glass, so it's no surprise that my first art bead loves were lampwork glass or that I've got a stupid stash of Czech glass. Once I discovered the wonderful world of art beads through my local bead store and blogs like this one, I was completely hooked! Now my art bead cup runneth over and I have too many favorite artists to count. My studio and bead collection reside in the basement of our house, right in the middle of things. It's even more of a disaster than usual right now, so studio pictures will have to wait for another day and another post!
Out of curiosity, I went back to the early days of my blog and discovered that I've been playing along with the Art Bead Scene challenges since January 2013… time sure does fly when you're having fun!! I know I've been an avid reader for longer than that, I was just too shy and unsure of myself to jump in. Don't be like me, if you haven't joined in one of our challenges before, make this your year!! Here's what I made for the very first challenge entry that I shared on my blog: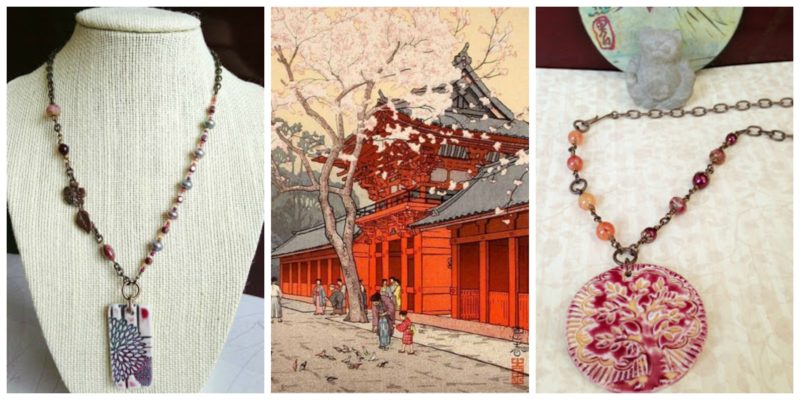 I think I've come a long way in my jewelry making as well as my photo editing skills since then! What I love about the bead world is that there is always so much new to learn and try… I'm never going to get bored because I'm continually adding to my bag of tricks as I read blogs and books, take classes, and just soak in knowledge from other beady peeps. When I started beading and my entire skill set was stringing and making simple loops, I never would have imagined that I'd enjoy playing with polymer clay, etching and riveting metal, using a jeweler's saw, or (gasp) soldering! That's not to say I'm amazing at any of those things, but I never dreamed I'd ever be ready to even try them. I'm so glad that I put myself out there to learn new things and meet new friends in this wonderful community.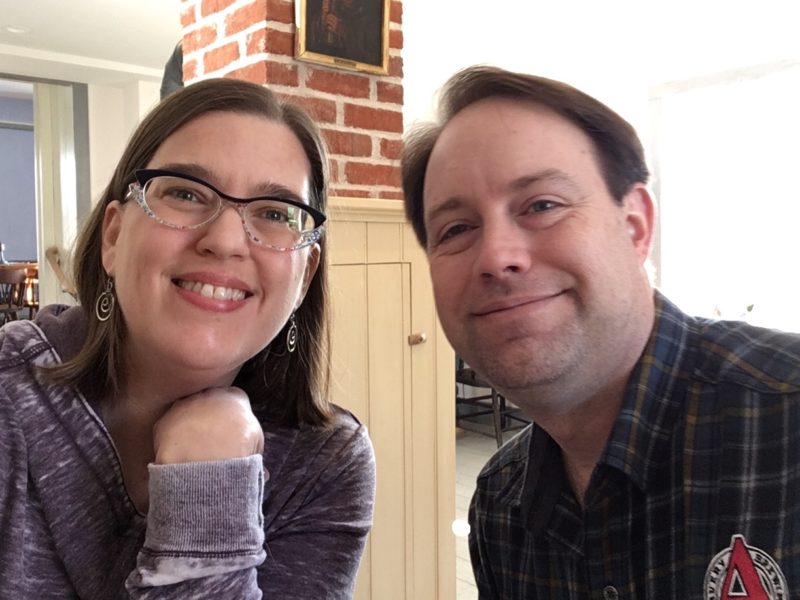 A little more about me: I live in the suburbs of Minneapolis with my sweet husband Eric and our four crazy kitties. Eric has come a long way since my early days of making jewelry… now he's my number one fan and a big enabler when it comes to buying special beads. He even gives me a monthly challenge that we call the Honey Do List and we invite anyone who's interested to play along with us. (You can take a peek at his January inspiration over on my blog HERE.) We love to travel, play board games, explore breweries, and are both avid readers. I haven't always resided in the Great White North… I grew up in Huntsville, Alabama (Rocket City!) and have also lived in Georgia and Illinois along the way to where we've made our home.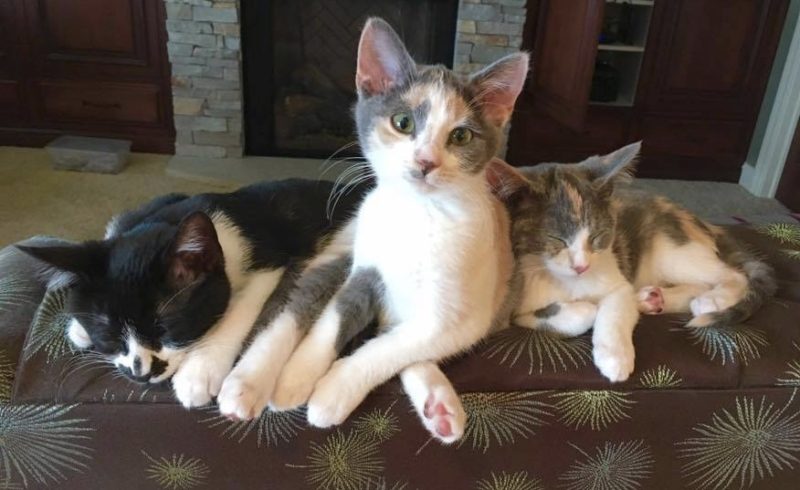 You can expect to hear from me with my Monday Musings every couple of weeks throughout each Art Journey. The general plan is for me to share some art bead goodness to get your creative juices going the second Monday of each Journey, and then show you what I've been creating the fourth Monday. If the spirit moves, I may pop in another Monday here and there or share something slightly different with you on my normal days. We'll see how things evolve throughout the year!
Becoming a contributor to the Art Bead Scene Studio is another step along my personal jewelry journey. I can't wait to see what this year's new format and new contributors bring to the blog. Even more, I can't wait to see what our new Art Journey format and expanded timeline inspire YOU to make and share!