The things I made based on the Gee's Bend quilts inspiration for Art Journey #3 were in my post last week. It's not unusual that I get very excited about the first ideas I have for a challenge, and then when I'm done, I see something additional that will work as well. I often don't make that piece because I've moved on, but I thought it would be fun to go ahead and make some of those pieces when I have another idea for an Art Journey.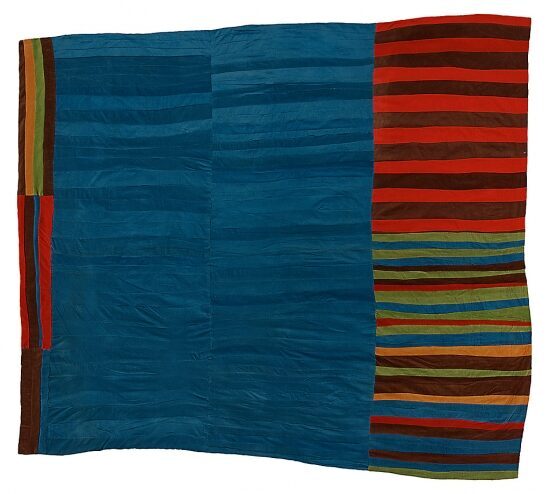 I love the pattern and colors of this quilt made from Sears corduroy. The multi-color stripes in the lower right corner of the quilt made me think of a hand painted wooden coin bead by Ashley of Summer Wind Art.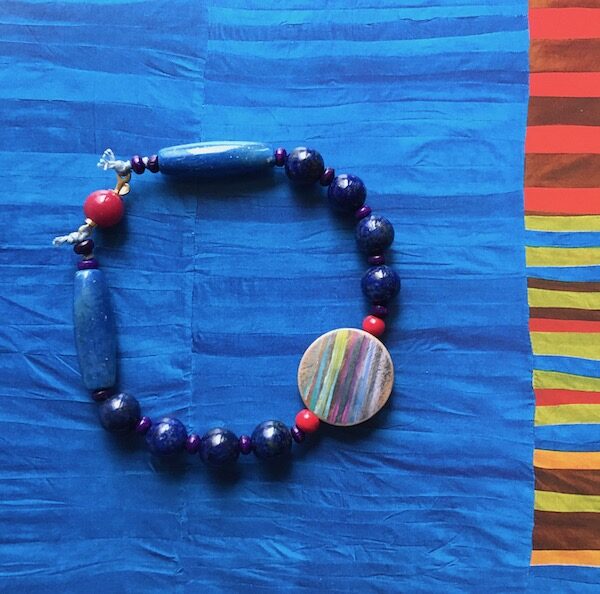 The bulk of the quilt color reminded me of various denim blues. I really liked the long vintage plastic beads that read as denim to me, but I needed to add another shape to make the piece "bend" well into a bracelet. Lapis rounds, wooden seed beads and a box clasp give me the '70s handmade look I was going for.
When your creative brain says, "wait!" follow where it leads. Post your quilt-inspired creations in the Art Journey #3 album on the Art Bead Scene Lounge Facebook page.