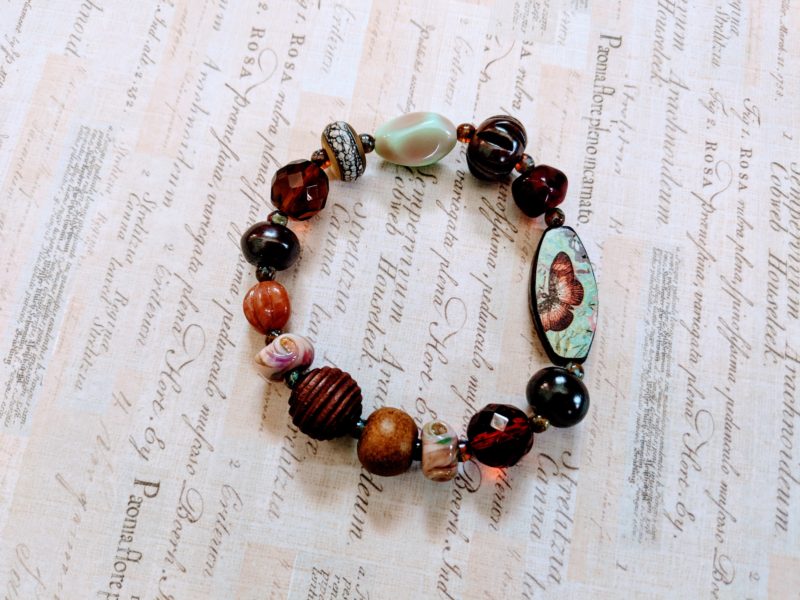 Bracelet by Tara Leitermann
by Tara Leitermann
Uploaded in Journey 1 2019

This is my first challenge, and I am so excited to take part :). The butterfly bead is a doubled-sided decoupage bead of my own design (I am unsure if this counts as an art bead for this challenge). The peachy swirl lampwork beads are by Sheri Chase Jones, and the olive with silvered glass lampwork bead is by Rob Johnson. I found this challenge to be incredibly inspiring. The artwork is lovely, and brings to mind many hikes by moonlight that I have enjoyed. I love moths, but they are harder to find in bead form than butterflies. I had a marvelous time curating a palette and arranging the beads in this simple but very wearable bracelet. Thanks for taking a look!
Image Details
©2019 tara-leitermann | Image size: 101.93 KB | Date uploaded: 5 months ago (February 8, 2019) | Category: Journey 1 2019 |
64 views, 0 comments, 0 likes
---