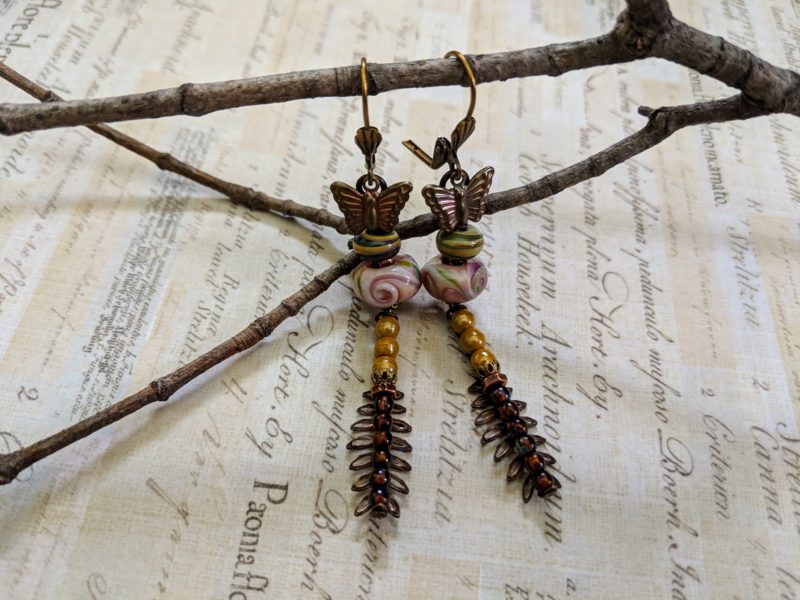 Earrings by Tara Leitermann
by Tara Leitermann
Uploaded in Journey 1 2019

I enjoyed drawing colors and imagery from the lovely art inspiration for these earrings. The peachy swirl lampwork beads are by Sheri Chase Jones, and the small greenish swirl lampwork bead are by Rob Johnson. I shaped a Vintaj fern charm to form the backdrop for the Czech glass and metal accent. Thank you so much for taking the time to put together these challenges. I am excited to take part for the first time :).
Image Details
©2019 tara-leitermann | Image size: 101.07 KB | Date uploaded: 5 months ago (February 8, 2019) | Category: Journey 1 2019 |
54 views, 0 comments, 0 likes
---