Happy Monday, everyone! It is still Monday, right??? The last few days have been super packed for my husband and myself. We have seen 8 live theater performances (7 of them were one hour shows but still), attended 1 music concert (Richard Thompson if you're interested in who), and took one class each at the Twin Cities Bead Bazaar. We also took one disco nap each! Anyhooo… that's my long winded way of saying that I'm barely pulling this post together for you on time today.
I actually had fun going on an Easter egg hunt looking for great, geometric inspired art beads to share with you to kick off this Art Journey. I really had to open my mind to the possibilities and use a slightly different lens to think about what would work well here. I personally don't tend to design with so many geometric patterns and sharp straight lines like we see in Wright's light screens, so I think that this Journey is going to be a true challenge in every sense of the word!
How about you? Designing/creating wise, do you respond more to the rigid geometry we see in Wright's work? or are you more about organic shapes and patterns?
---
Before we dive into the beads, here's my standard caveat: This isn't in any way meant to be exhaustive or a shopping list… I realize that some of these makers are outside of the U.S. and that it's always possible that not all my picks will still be available by the time you see this post. That being said, I'm providing a link to each artist's shop in the photo captions for you.
---
Tree of Life
For this set of art beads, I focused on the subtle greens and browns in the the Tree of Life light screens as well as the chevron, triangle, and diamond shapes that you see in the upper "foliage" part of the tree design.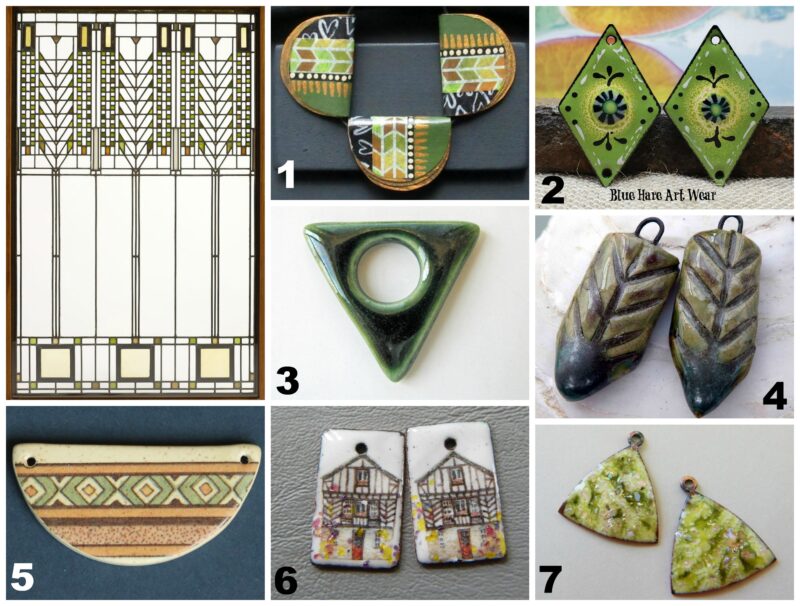 ---
Robie House
Of the three light screens that we chose to highlight for this Journey, this is perhaps the most challenging one for me. I think it's likely because there is much more focus on shapes and clear glass panes than the other two sets. I did find some nice pieces with geometric shapes and more neutral coloration that I think pair nicely here.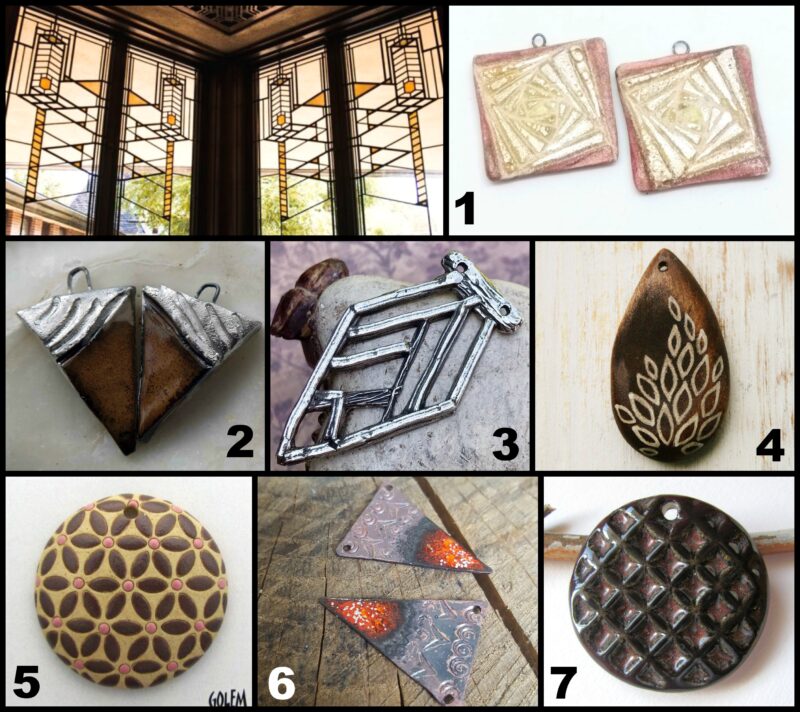 ---
Coonley Playhouse
From a pure color point of view, the Coonley Playhouse is the most exciting to me. I love the bright shapes! And an added bonus… circles!! Circles and dots are way more in my personal design wheelhouse, but I did also find some cute checkerboard square charms as well.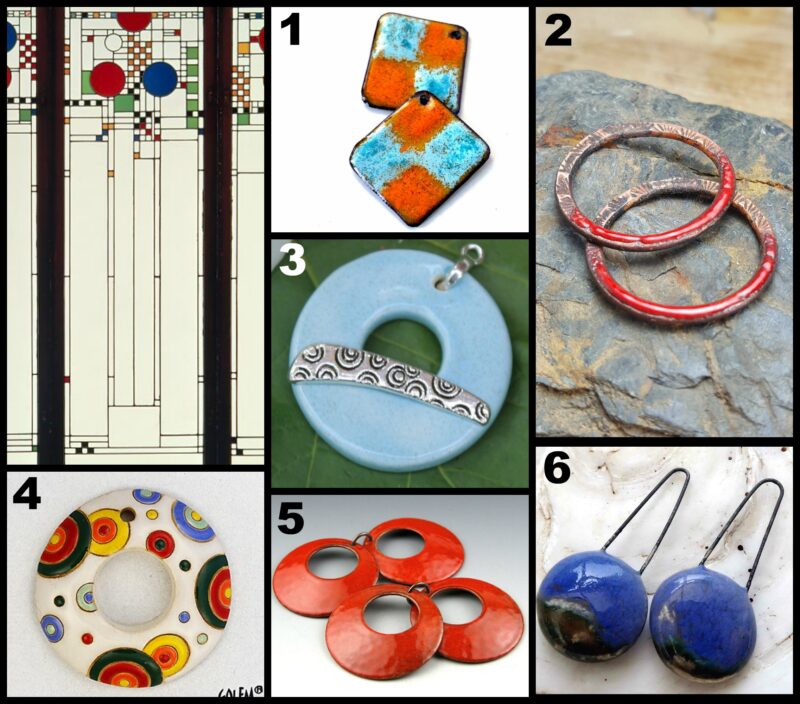 ---
Thanks for stopping by to get some art bead inspiration! Here's to happy creating as we head through Art Journey Eight! I hope that I've given you some ideas to get you going… Click HERE to submit your creations for this Art Journey. Remember, you can enter as often as you like… the only rule is that you have to use at least one art bead or component.